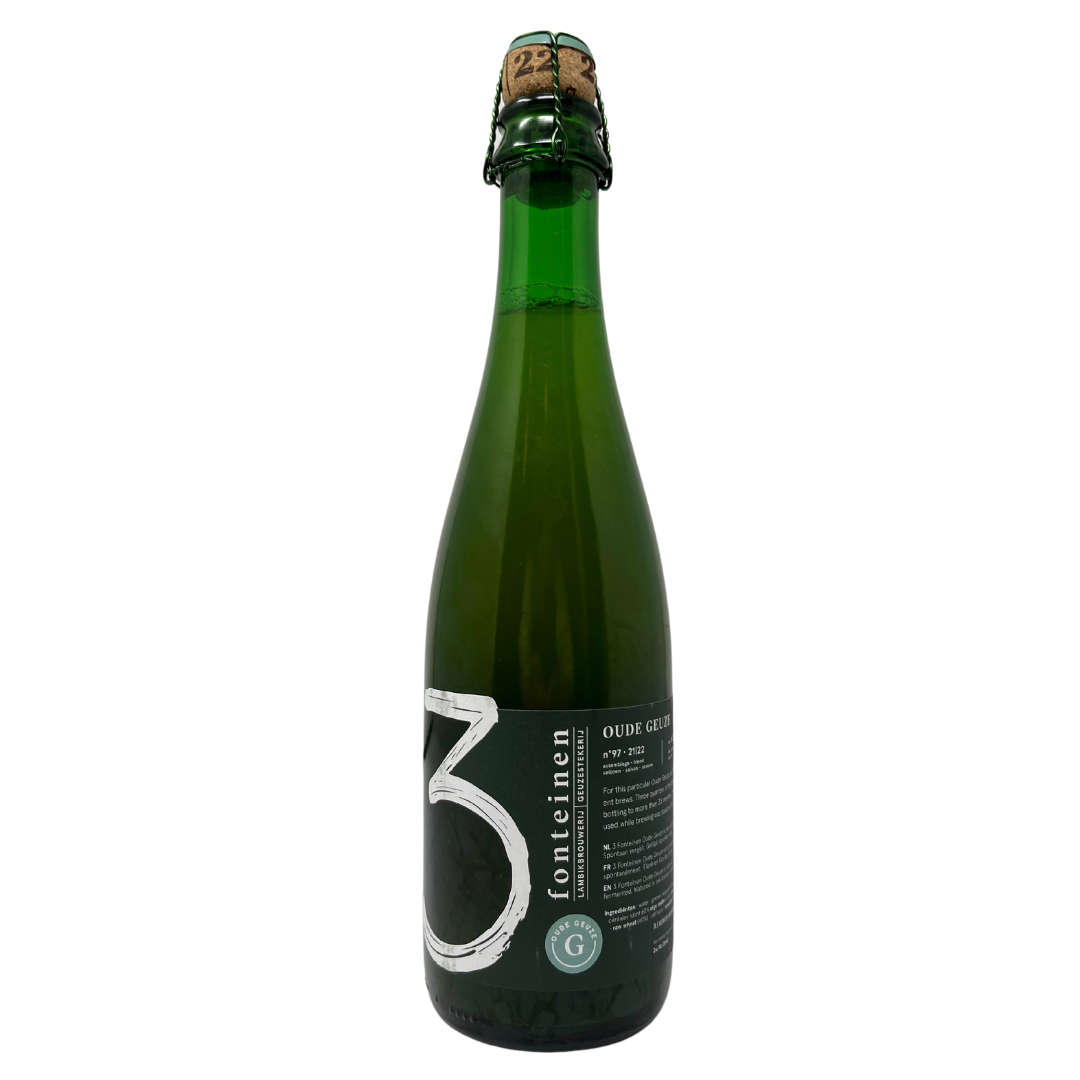 3 Fonteinen, Oude Geuze 375ml
DESCRIPTION
A blend of 1, 2, and 3 year-old lambic unfiltered and unpasteurized and aged in the bottle for 6 months after blending. Continued fermentation in the bottle gives this Geuze its famous champagne-like spritziness. The lambic that goes into it is brewed only with 60% barley malt, 40% unmalted wheat, aged hops, and water, spontaneously fermented by wild yeasts, and matured in oak casks.
Style: Lambic, Wild & Sour
Country: Senne Valley, Belgium
ABV: 5.9%
PRODUCER PROFILE
Founded in 1887, 3 Fonteinen originally specialised in the blending of Lambic acquired from other breweries to produce some of the best Gueuze and Kriek. They are regarded as one of the world's top Lambic breweries.
3 Fonteinen, Oude Geuze 375ml