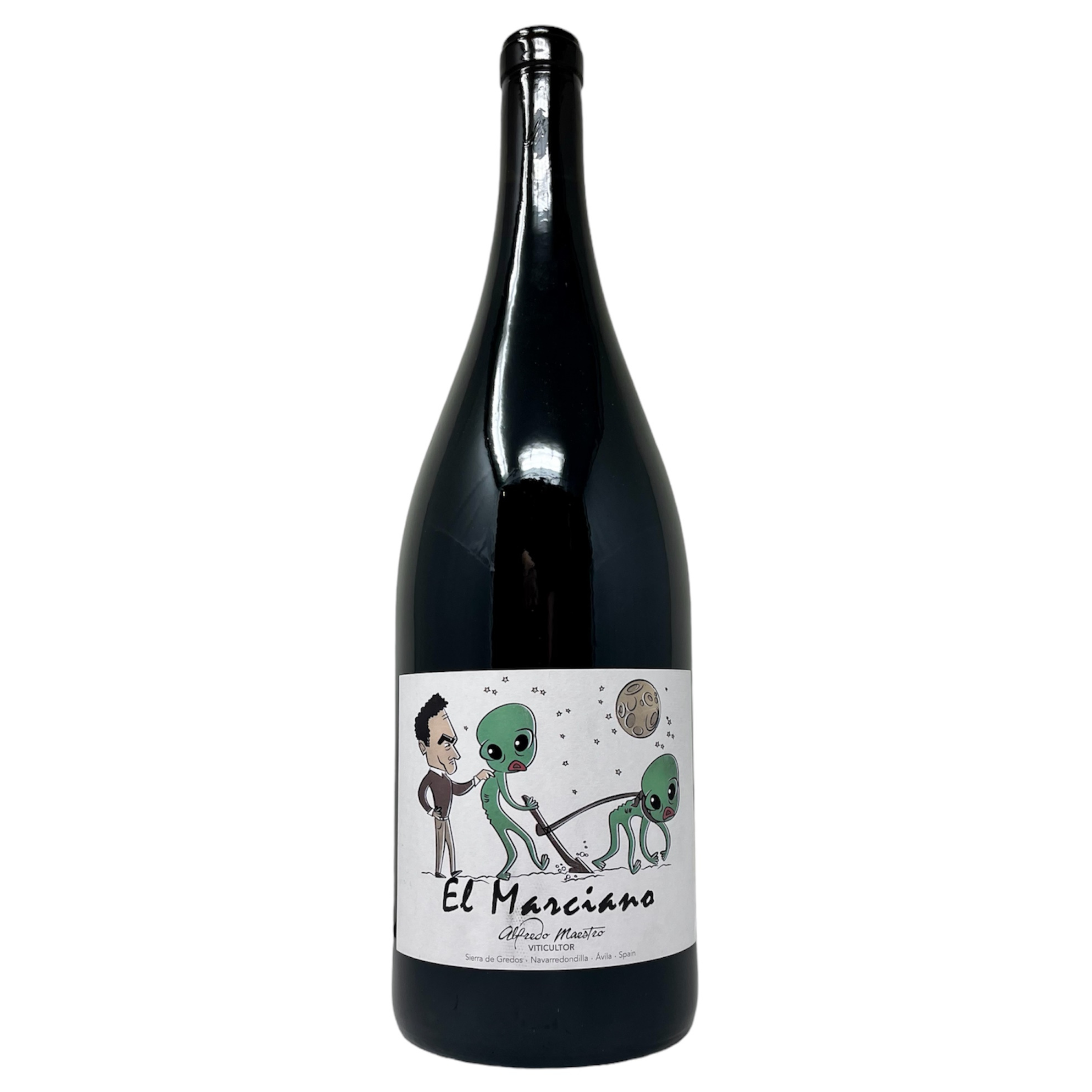 Alfredo Maestro, El Marciano Magnum
DESCRIPTION
It's full bodied, rustic, ripe red fruits, tobacco.
Grapes: Grenache
Place: Ribera del Duero, Spain
ABV: 13.5%
Colour: Red
Vintage: 2021
PRODUCER PROFILE
Alfredo Maestro Tejero's vineyards are located within the Ribera del Duero D.O., but Alfredo prefers not to participate in the D.O., so the wines are Vino de la Tierra de Castillo y Leon. His are completely natural wines, with no sulphur added in the vineyard or the winery. All vineyard treatments are natural, and many of them follow biodynamic practices.
Alfredo Maestro, El Marciano Magnum