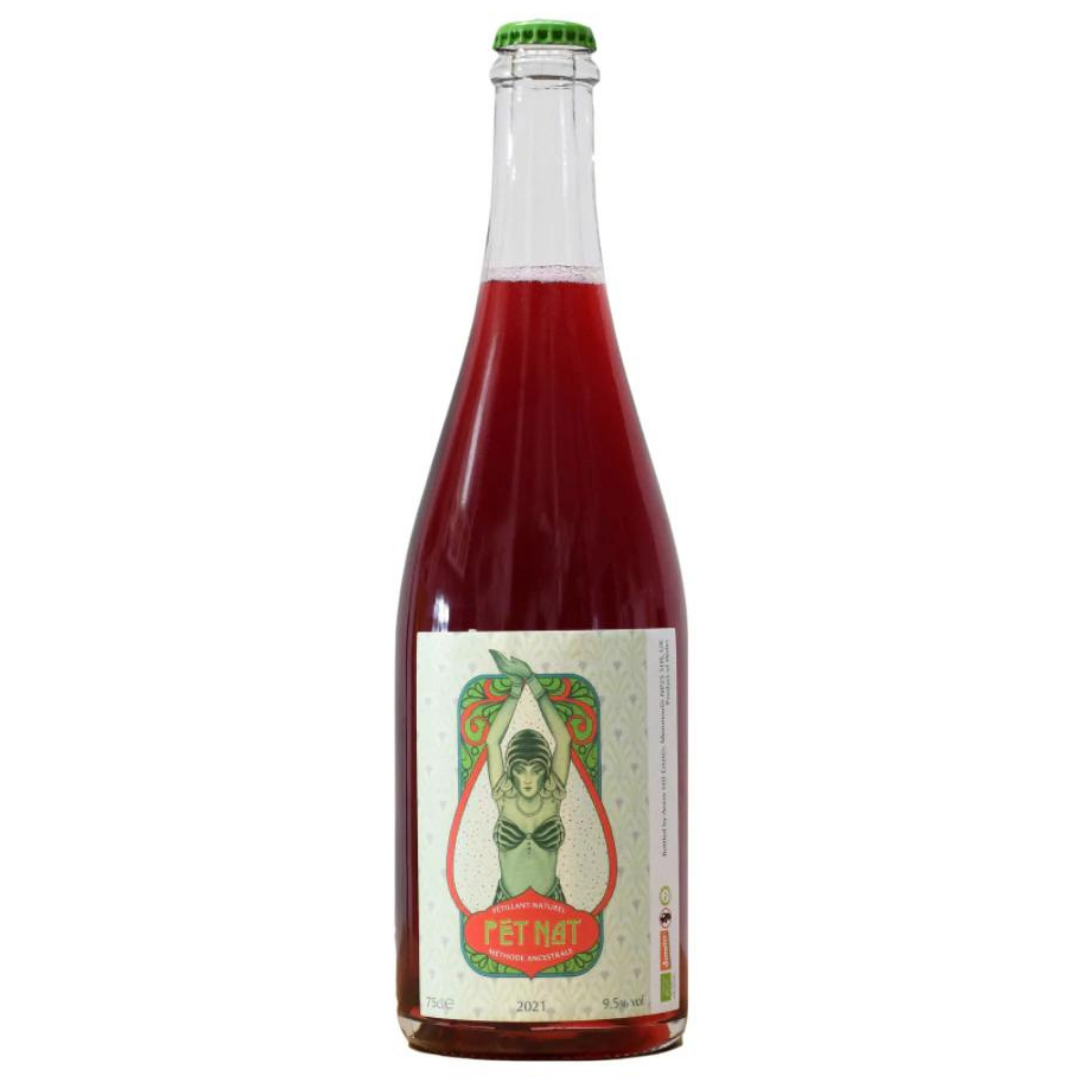 DESCRIPTION
Incredibly purple– Triomphe is a teinturier grape - with sour cherry and blackberry jam nose and slightly herbal/medicinal back-note. Truly, the Welsh Lambrusco Rosso, with a real sweet & sour character to it and great sappy freshness. Ideal with charcuterie, blackberry cobbler.
Grapes: Triomphe
Place: Monmouthshire, Wales
ABV: 9.5%
Colour: Sparkling Red
Vintage: NV
PRODUCER PROFILE
Ancre Hill Estates, owned by Richard and Joy Morris, comprises two vineyard sites on the edge of Monmouth, south-east Wales with some 30,000 vines planted on approximately 12-hectares (29.5 acres) and a state-of-the-art, modern winery. The business has evolved from the first plantings in 2006 and 2007 at Ancre Hill, which now extends to about 4 hectares of mature vines to include Newton Court Farm, purchased in 2014, the same year as the new winery was built at Ancre Hill, where a further 8 hectares of Pinot Noir and Chardonnay has been planted. All the land was former grazing pasture – never used for agriculture and the soils are healthy and well-nourished. Ancre Hill apply a holistic approach to all activities in vineyard and winery, and practice conscientious biodynamics.