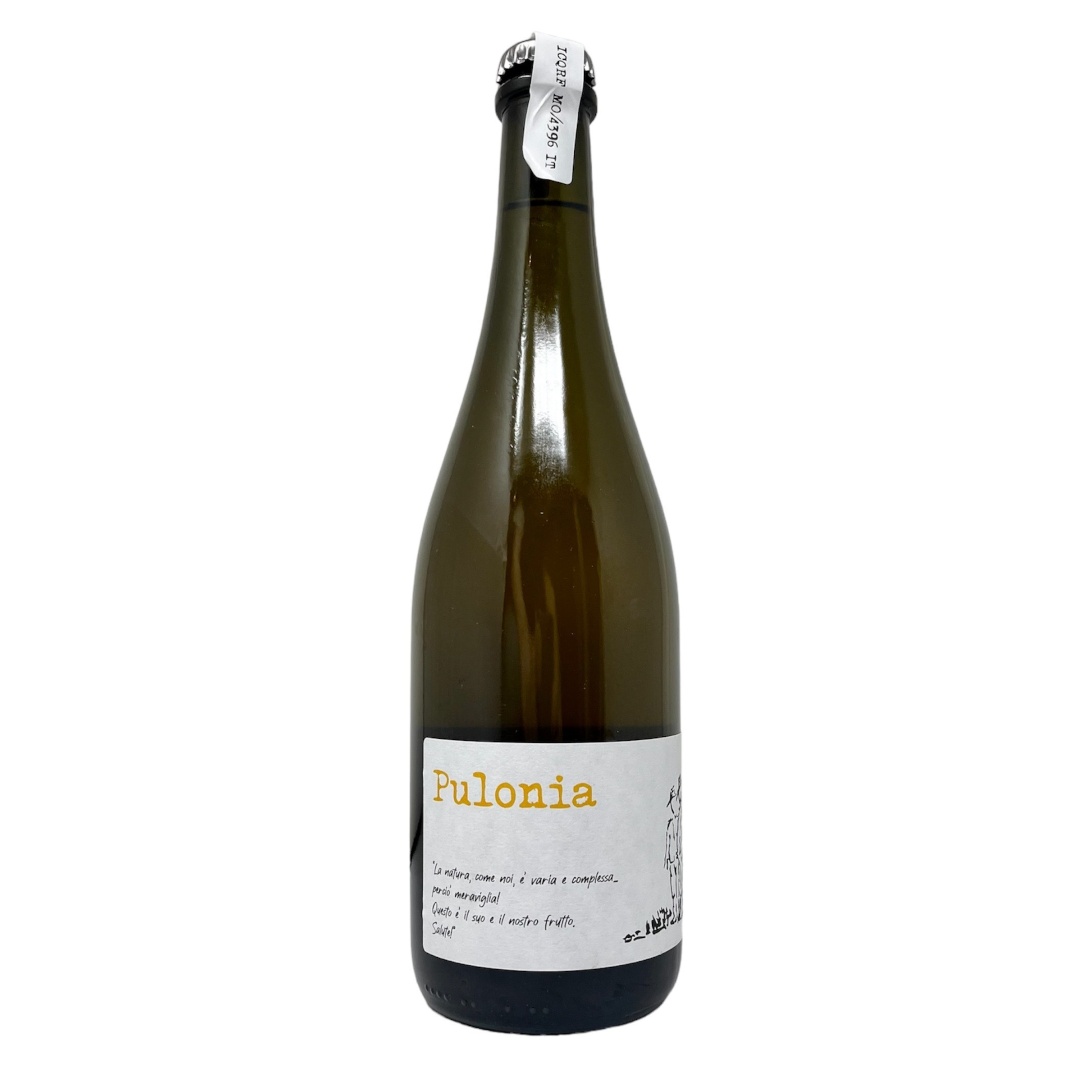 DESCRIPTION
Light and bubbly, with notes of citrus, quince, cardamom, and yellow fruits. The perfect wine to kick off your meal.
Grapes: Pignoletto, Trebbiano di Modena
Place: Emilia Romagna, Italy
ABV: 12.5%
Colour: Sparkling Orange
Vintage: 2021
PRODUCER PROFILE
A young man filled with devotion for the land and grapes, Marco Lanzotti began his journey working with well-known Emilian producers such as Vittorio Graziano, Ca' de Noci and Cinque Campi, Marco started Angol d'Amig in 2013 with a natural approach in the vineyard and the right knowledge on second fermentation in the bottle. 
The six hectares of vineyards are spread in the countryside to the south-east of the city. The varieties grown by Marco are those typical of the Modena area; Lambrusco di Sorbara, Lambrusco Salamino, Lambrusco Grasparossa, Trebbiano di Modena, Trebbiano di Spagna and Pignoletto grow on soils of alluvial origin: sand and silt with little clay. The oldest vines are more than 30 years old and are located in San Damaso, near the Panaro river, a place whose beauty captivates us every time. This unique vineyard is part of the farm of Alberto Grosoli, a farmer who has been leading it for decades under the principles of permaculture. The farm is home to hundreds of varieties of fruit, vegetables, herbs and a couple of bold Bianca Modenese cows.