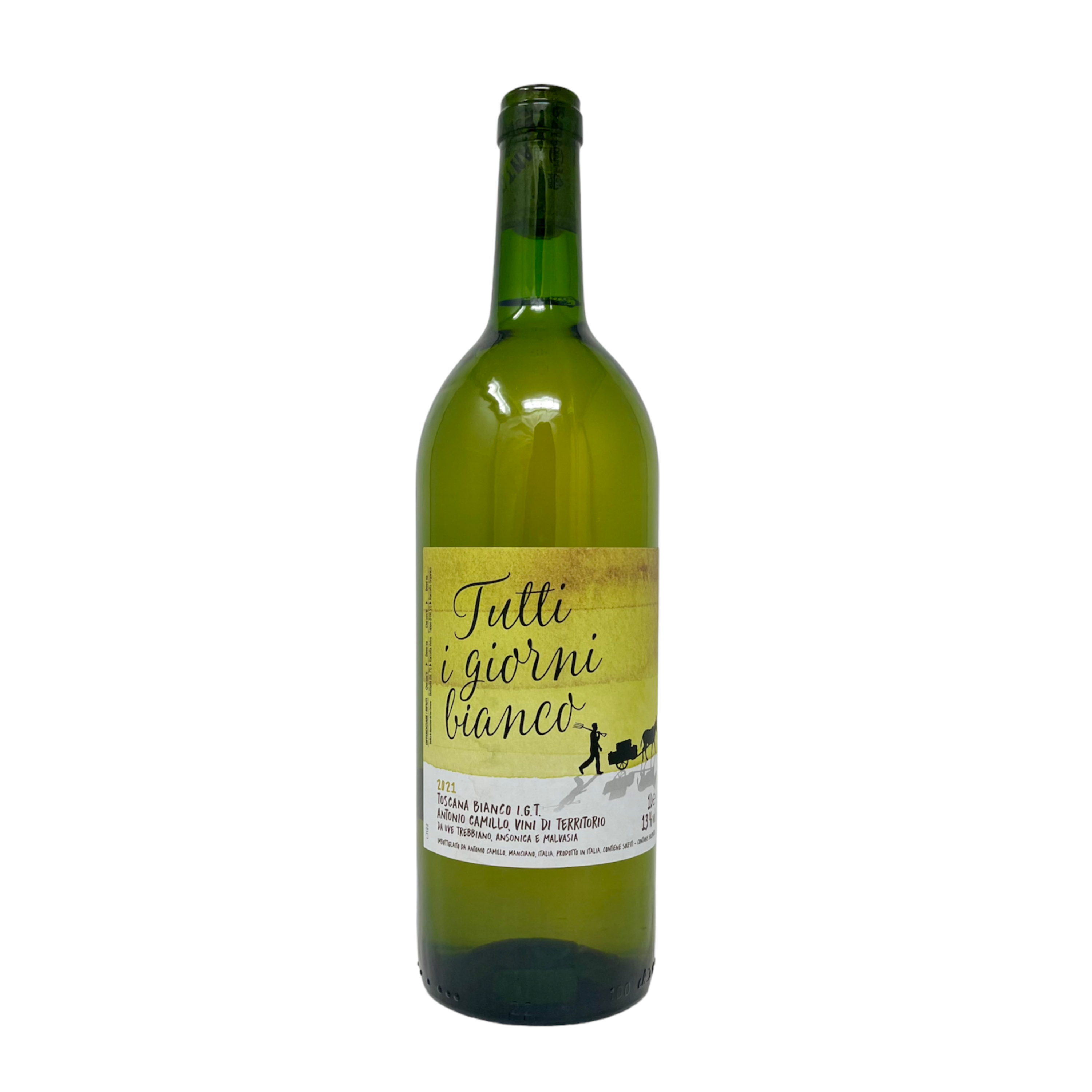 Antonio Camillo, Tutti I Giorni Bianco
DESCRIPTION
Litre bottle, a little salty, orangey, appley & citrusy - mega moreish. 
Grapes: Trebbiano, Malvasia
Place: Maremma, Italy
ABV: 13.0%
Colour: Orange
Vintage: 2021
PRODUCER PROFILE
Born in the Maremma region in Tuscany. Antonio Camillo worked for fifteen years as a cellar master in the most important estates in Maremma.
Antonio began produce his own wine - he bought two ancient, organic vineyards in the south of the region, on the border with Lazio - five hectares between Sovana and Pitigliano (in the south of Maremma on the border. Antonio is one of a group of local innovative organic producers creating exciting natural wines.
Antonio Camillo, Tutti I Giorni Bianco