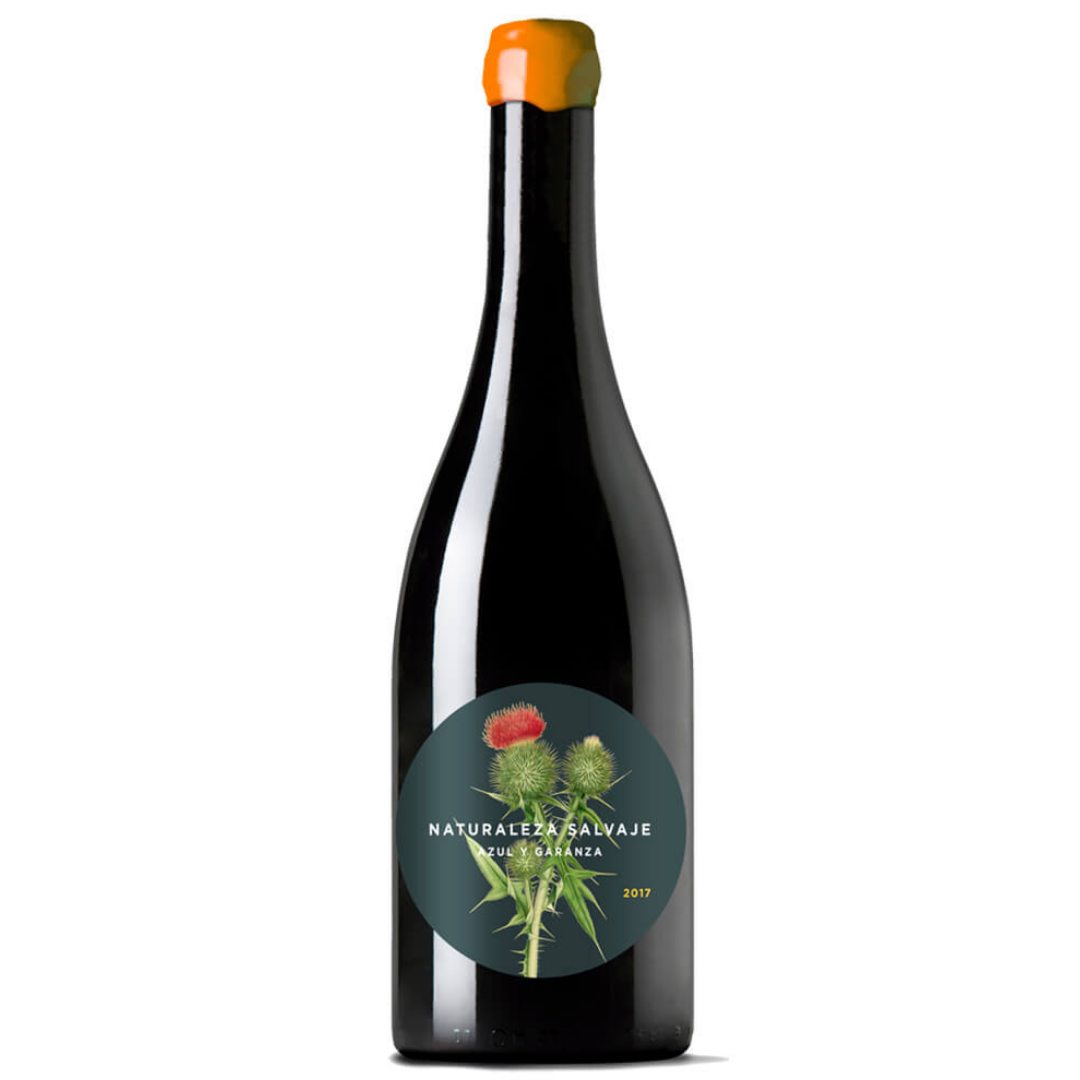 Azul y Garanza, Naturaleza Salvaje Blanco
DESCRIPTION
 Nutty, peachy and herbal with hints of orange blossom, this is a seriously good orange wine!
Grapes: Garnacha Blanca
Place: Navarra, Spain
ABV: 12.5%
Colour: Orange
Vintage: 2020
PRODUCER PROFILE
Azul y Garanza makes wine from a total of 40 hectares of vineyards scattered on various parcels located next to the desert area and the nature reserve Bardenas Reales in Navarra, in northern Spain. With the extreme natural conditions that this desert area has, unique to Navarra, Dani Sanches Nogue, Maria Barrena and Fernando Barrena make certified organic wine of high class – without the use of chemical agents either in vineyards or basements.
Azul y Garanza, Naturaleza Salvaje Blanco