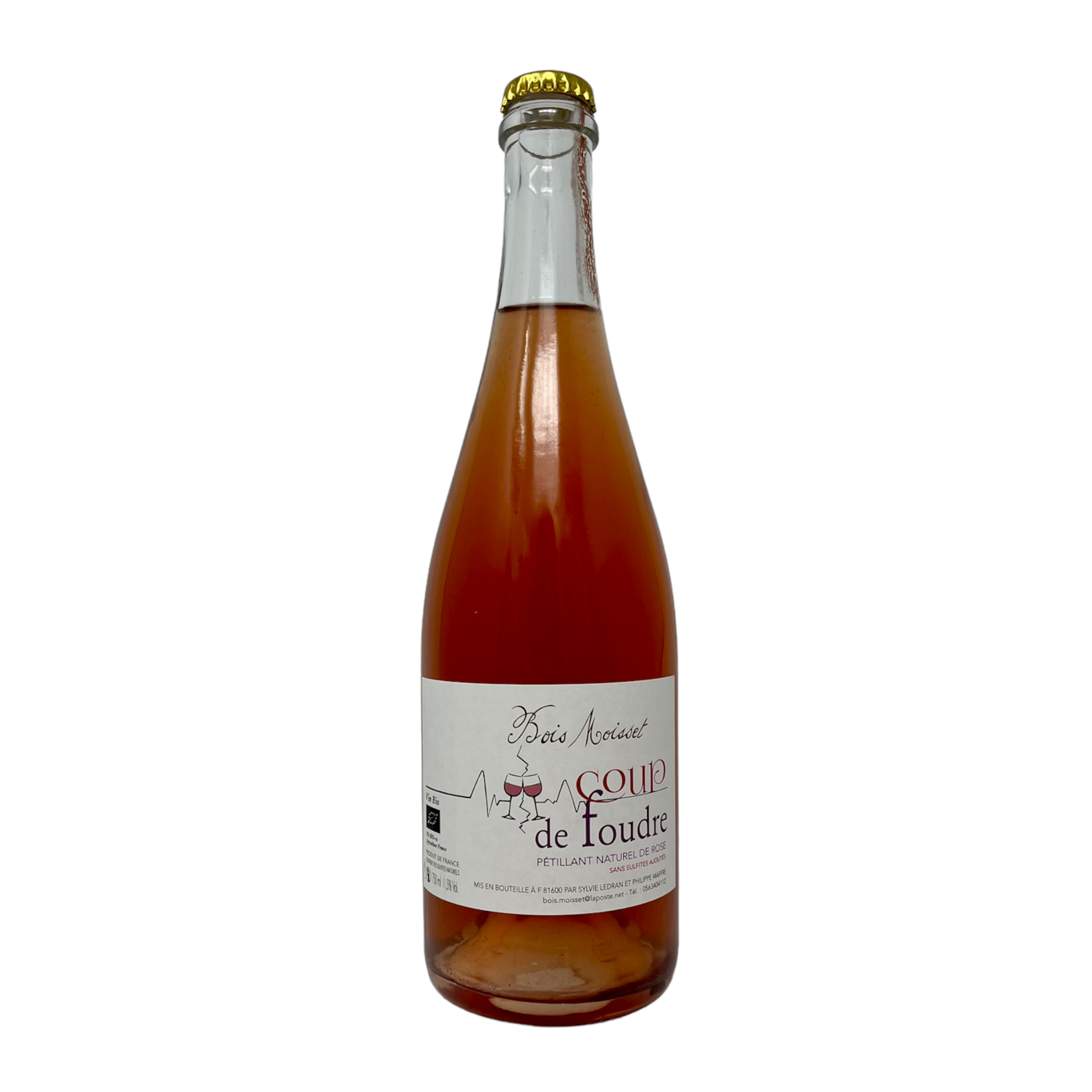 Bois Moisset, Coup de Foudre
DESCRIPTION
Dry, goji berries, watermelon, red cherries, clean + fresh.
Grapes: Cabernet Sauvignon 
Place: Gaillac, France
ABV: 11.5%
Colour: Sparkling Rosé
Vintage: 2021
PRODUCER PROFILE
Gaillac is a particularly interesting region in terms of wine. Despite its geographically blessed  coastal neighbour Bordeaux's efforts to keep it down, it is one of the oldest wine making regions in  France, dating back to the Roman times. It henceforth has a variety of interesting and well adapted  indigenous varietals. It is influenced by the Atlantic to the west, bringing moisture, the Mediterran eran to the south, bringing warmth, and the cool winds that come from the mountains to the east.  

Sylvie, Philippe and their sons Pierre and Hyppolite work their 70 hectares as a proper working  farm, 20 hectares is under vine whilst the rest is grassland for their organic beef cattle, lentils and  ancient grains for bread. For Philippe and Sylvie, raising animals and making wine are symbiotic  - the cows become an integral part of caring for the vines and their manure is an important starter  for the compost that they prepare to fertilise the vines. 
Bois Moisset, Coup de Foudre