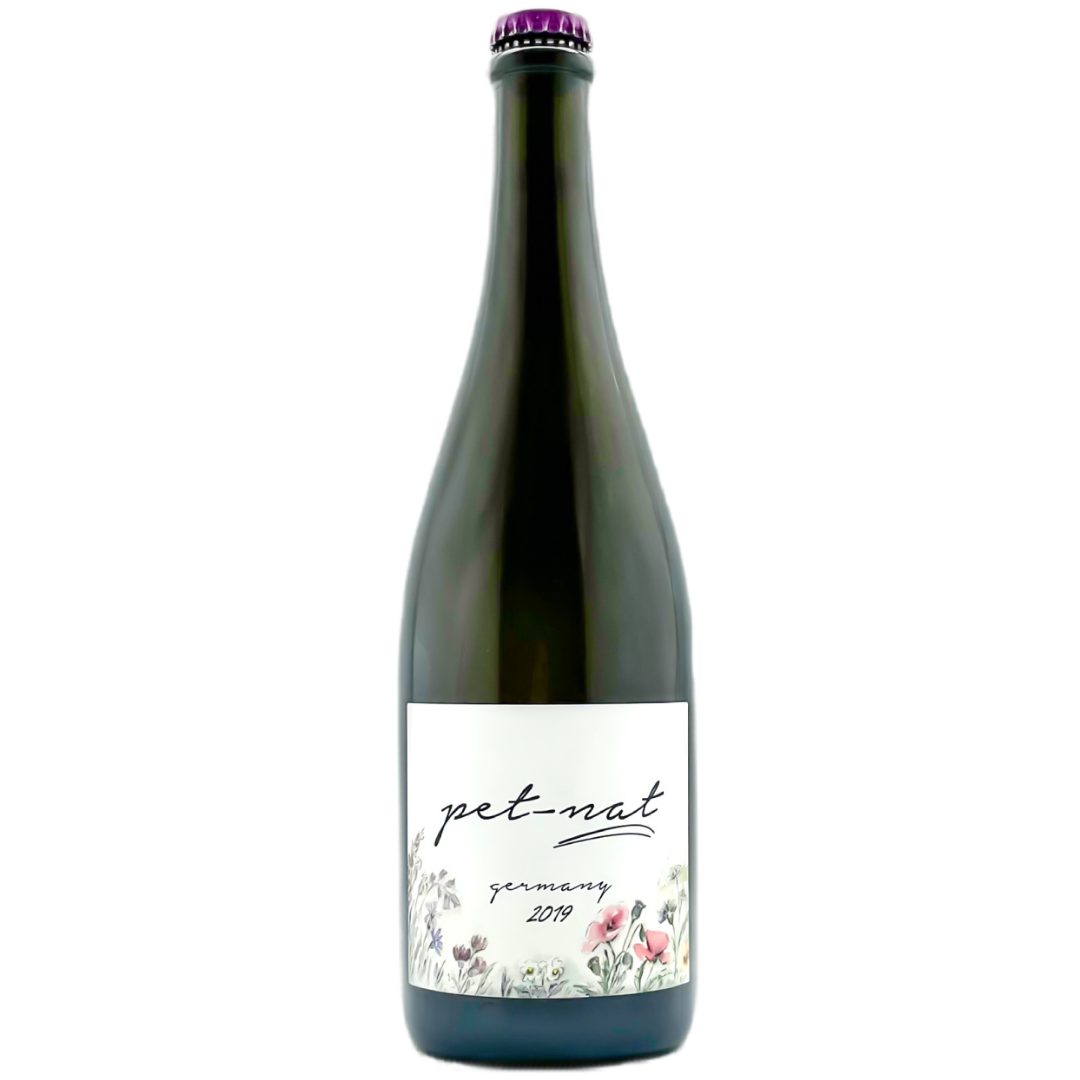 DESCRIPTION
Subtle notes of wild flowers, honey, elderflower alongside citrus, vanilla and a wonderful minerality.
Grapes: Sylvaner, Pinot Blanc
Place: Bockenheim, Pfalz, Germany 
ABV: 10%
Colour: White Sparkling
Vintage: 2022
PRODUCER PROFILE
Fifth-generation winemakers Daniel and Jonas Brand took over the family winery from their father Jürgen in 2014 – with his support they expanded from 12 to 18ha and transitioned production to fully organic and natural. In this year, Jonas produced his first 900 bottles of natural wine, from an old-vine Sylvaner vineyard; 2/3 was undrinkable. Undaunted, the brothers now have the whole estate under organic cultivation and are producing a large amount of wine with no added sulphur. 
Bockenheim has a cooler climate than most of the Pfalz (therefore the grapes ripen slower). The weather in their area is influenced by the Donnersberg mountain (around 650m high) which shields them from incoming weather systems, the wind is then funnelled down two valleys which means it is fairly breezy and this helps keep the vineyards free from mildew.
12 ha of there are situated on the Bockenheim Sonnenberg hill, vineyards range from 150m up to 350m.