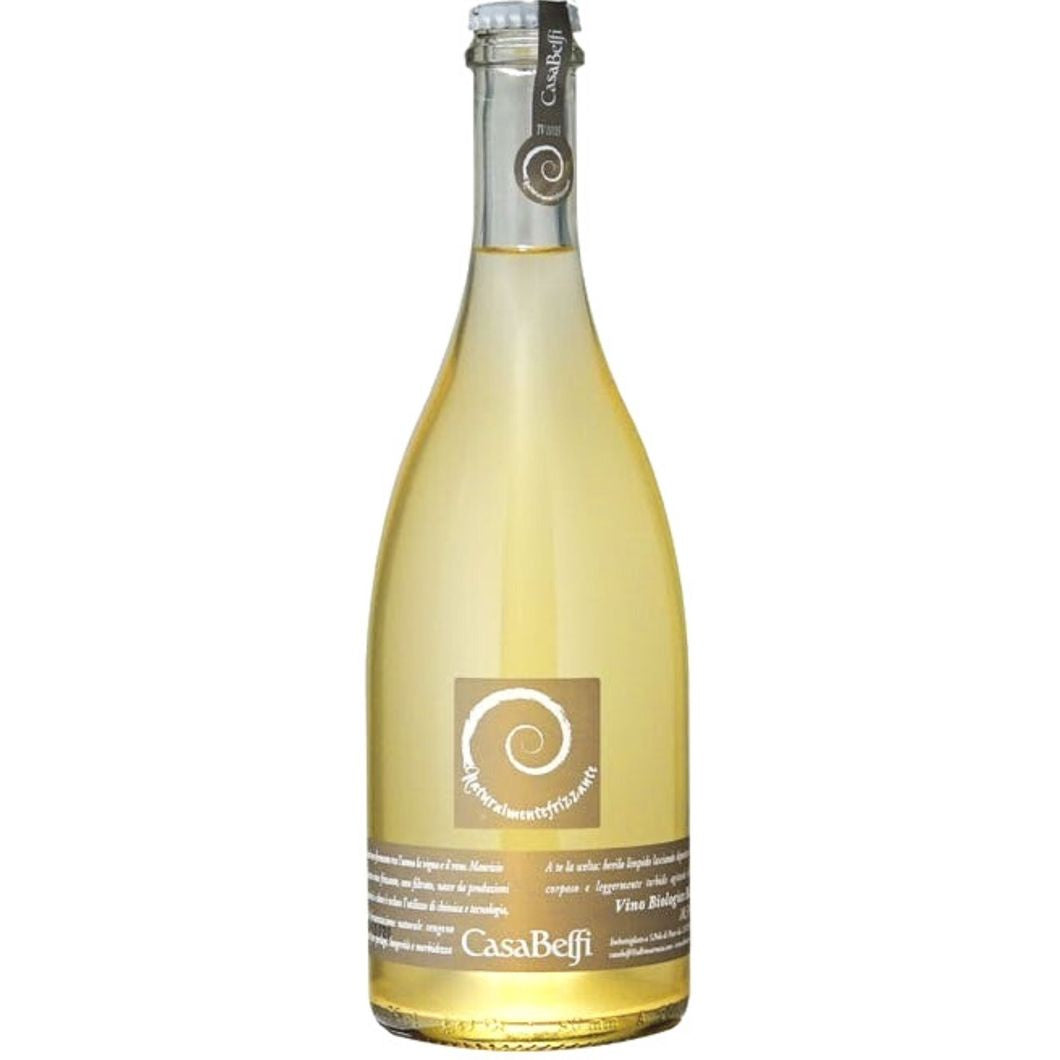 Casa Belfi, Bianco Bio Frizzante
DESCRIPTION
Light bodied, bone-dry and, without filtering or clarification, as hazy as a blizzard in a snow globe. Straw yellow with greenish hues, it has fine and persistent bubbles and flowery and fruity scents accompanied by notes of citrus, yeast and baked bread. The lees at the bottom of the bottle offer the wine softness, mouthfeel and longevity and can be shaken into the Prosecco to give a buttery-spicy flavours.
 

Grapes: Glera
Place: Veneto, Italy
ABV: 10.5%
Colour: Sparkling
Vintage: Non Vintage
PRODUCER PROFILE 
To let Nature take its course respecting its rhythms with mindful interventions both in the fields and in the cellar. This is the philosophy of Maurizio Donadi, the winemaker who together with Albino Armani gave birth to the "Casa Belfi" project inspired by the biodynamic procedures. 
Casa Belfi, Bianco Bio Frizzante