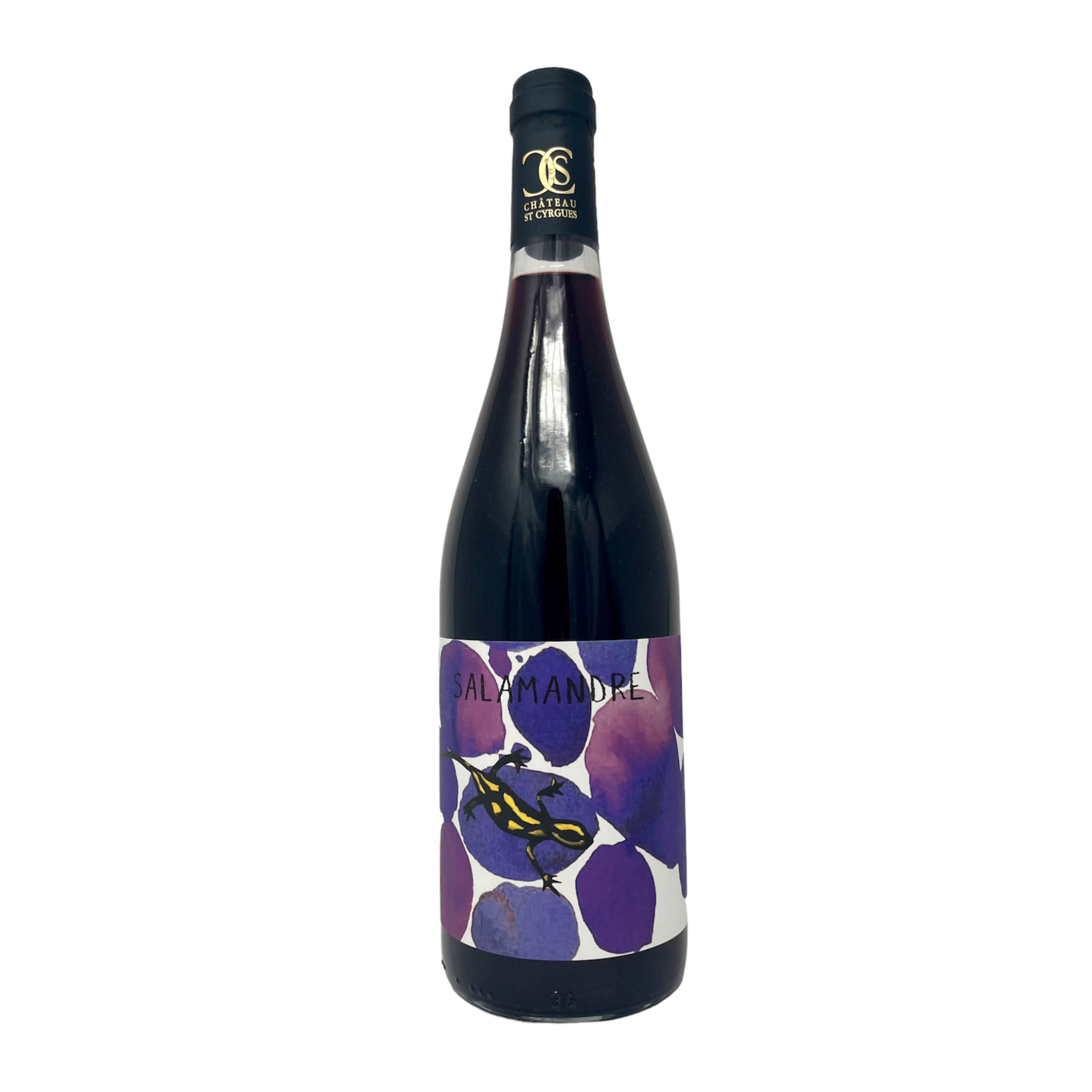 Château de Saint-Cyrgues, Salamandre Rouge
DESCRIPTION
Big blackcurrant vibes, lovely tannin with amazing acidity to cut through.
Grapes: Syrah
Place: Nîmes, France
ABV: 14%
Colour: Red
Vintage: 2020
PRODUCER PROFILE
Chateau Saint Cyrgues is based in the village of Saint-Gilles in the Costieres de Nimes appellation of the Cotes-du-Rhone and is run along organic lines by Jean-Pierre Lefaud and son Loic who took over from previous owner Guy de Mercurio in 2015. There are 40 hectares in all and everything is carried out strictly according to organic principles.
Château de Saint-Cyrgues, Salamandre Rouge