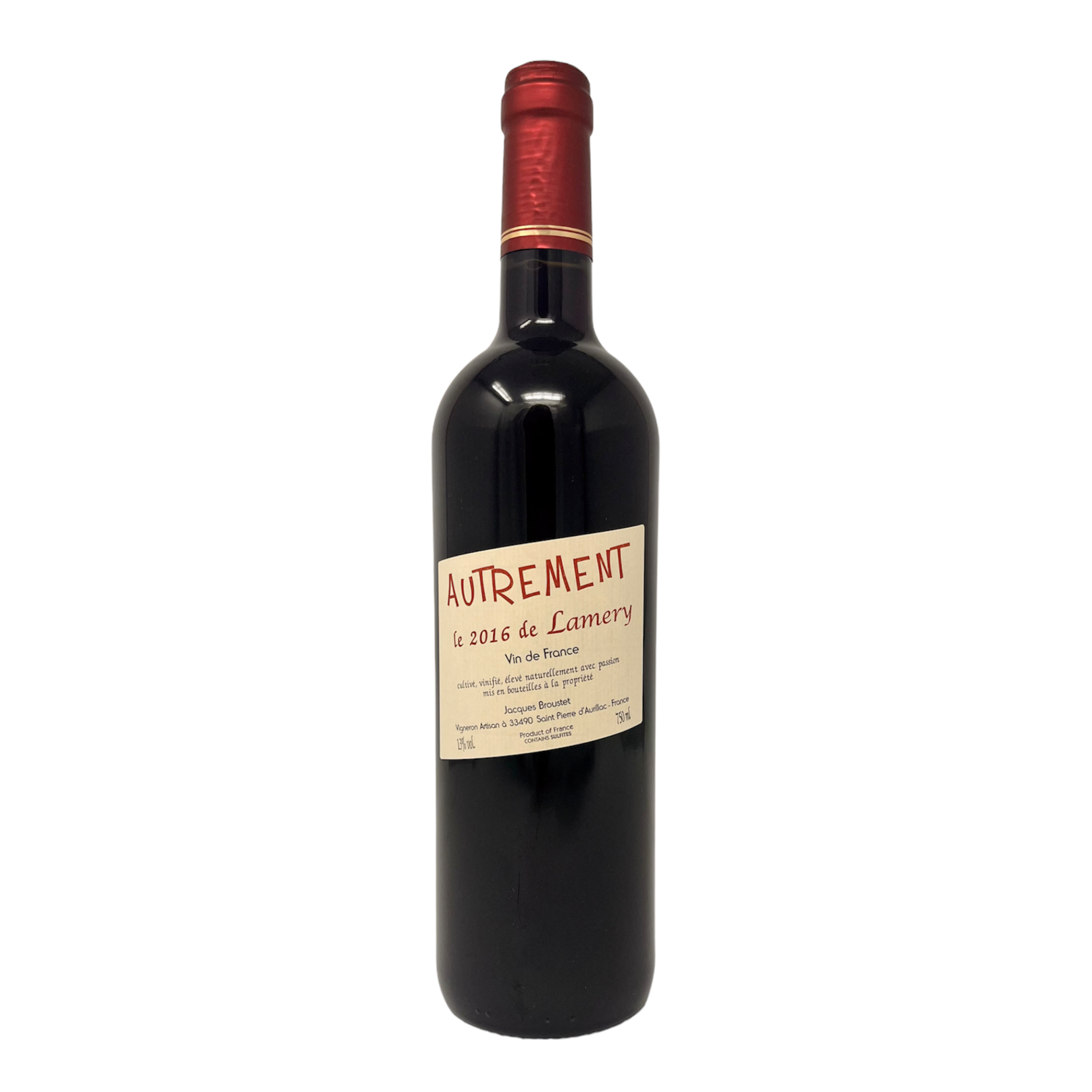 Chateau Lamery, 'Autrement de Lamery'
DESCRIPTION
We've finally got our hands on a natural Bordeaux! A deep cherry-red, jammy summer fruits & earthy spice. Balanced with black fruit acidity. Ripe with sweet tannins. 
Grapes: Cabernet Sauvignon, Merlot, Malbec and Cabernet Franc.
Place: Bordeaux, France
ABV: 2016
Colour: Red
Vintage: 13.0%
PRODUCER PROFILE
Château Lamery is situated at Saint Pierre d'Aurillac, 20 miles south-east of Bordeaux and is owned by Jacques Broustet, one of the very few biodynamic wine makers in Bordeaux. The estate is miniscule at only 3 hectares and Jacques has been making biodynamic wine here since 2006. Harvesting is carried out by hand, only natural yeasts are used and the wine is neither filtered not fined and no sulphur is used.
Chateau Lamery, 'Autrement de Lamery'