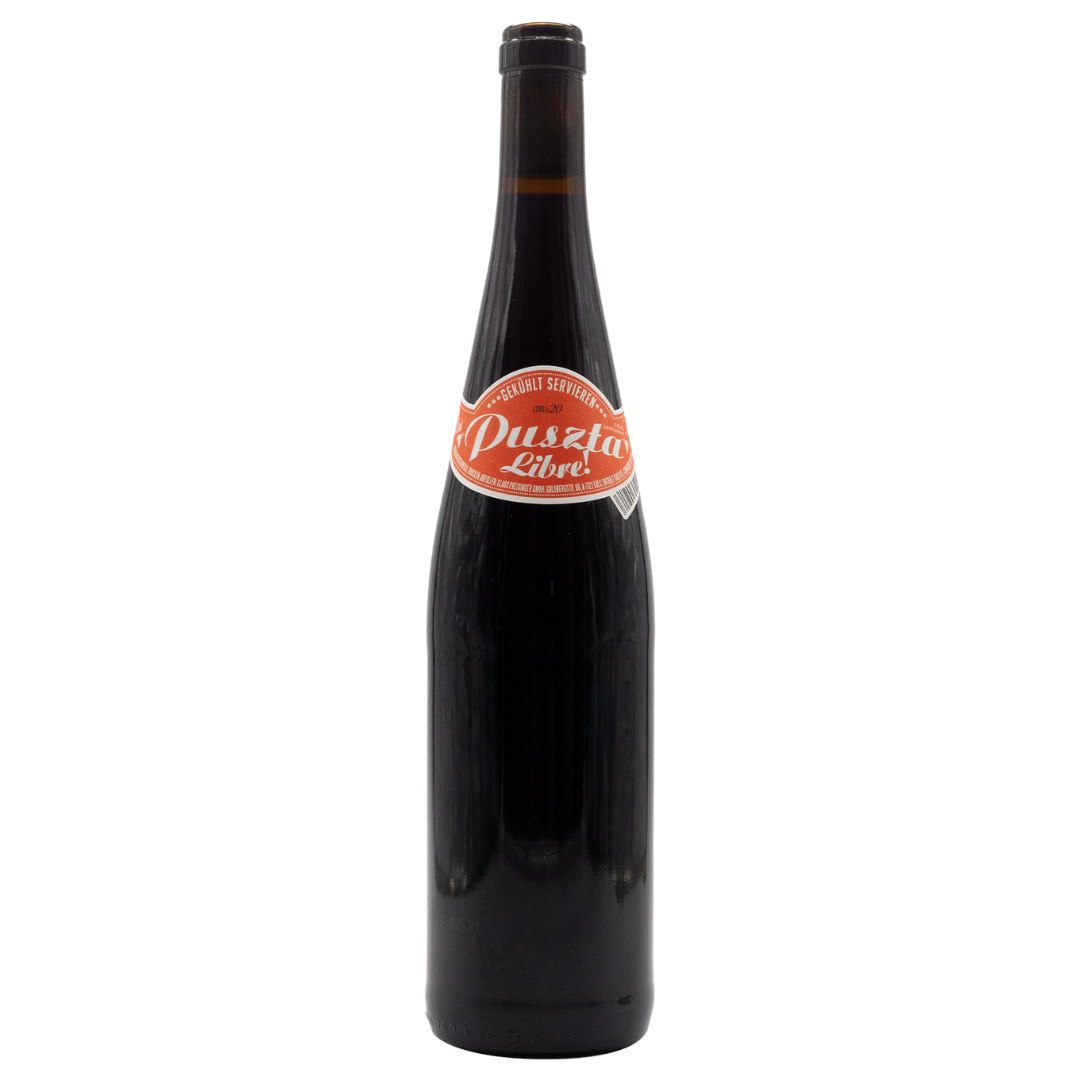 Claus Preisinger, Puszta Libre
DESCRIPTION
So fruity and drinkable you could swig it straight from the bottle on the street with your mates. (Please drink responsibly).
Grapes: Zweigelt, Sankt Laurent, Pinot Noir
Place: Burgenland, Austria
ABV: 12%
Colour: Red
Vintage: 2020
PRODUCER PROFILE
Claus Preisinger's story starts 20 years ago at the tender age of 20 with a few tanks and barrels. The newly trained winemaker had just started working for Hans Nittnaus - back then, and still today, one of the pioneers of early organic winemaking in the region. What always stayed was his immense talent to reflect purity and balance in his wines. Around 2006/2007, alongside like-minded growers in the village, he switched to biodynamics and this, in his own words, 'changed everything'. Today Claus farms around 20 hectares around the North stretch of Lake Neusiedlersee in the villages of Purbach, Weiden, Gols and Mnchhof. As impressive as his track record has been since the start, his wines truly advanced around 10 years ago with his early-stage experimentation in the cellar (Claus was one of the first to use Georgian Qvevris and then continued to experiment with vessels from Spain, Italy and even China). His hands-off approach in the winemaking was combined with a naturally occurring earlier harvest and a search for freshness rarely seen in the area before.
The North of Burgenland in some vintages can be as hot as the South of France, which makes the exercise even more so a balancing act. Fast forward to today, Claus's bottles are some of the most vibrant wines of the entire area and many of his cuvees have become a hallmark for the Natural Wine movement around the globe - yet his true passion for the coming years is increasingly resembled in his efforts for Cru Blaufrankisch and working out the smallest parcel differences across many of his vineyards. What we tried in his cellar and what we have received in the past months is nothing short of impressive. We could start a whole new chapter here about his fantastic whites and roses but more to come on this in the future!
Claus Preisinger, Puszta Libre