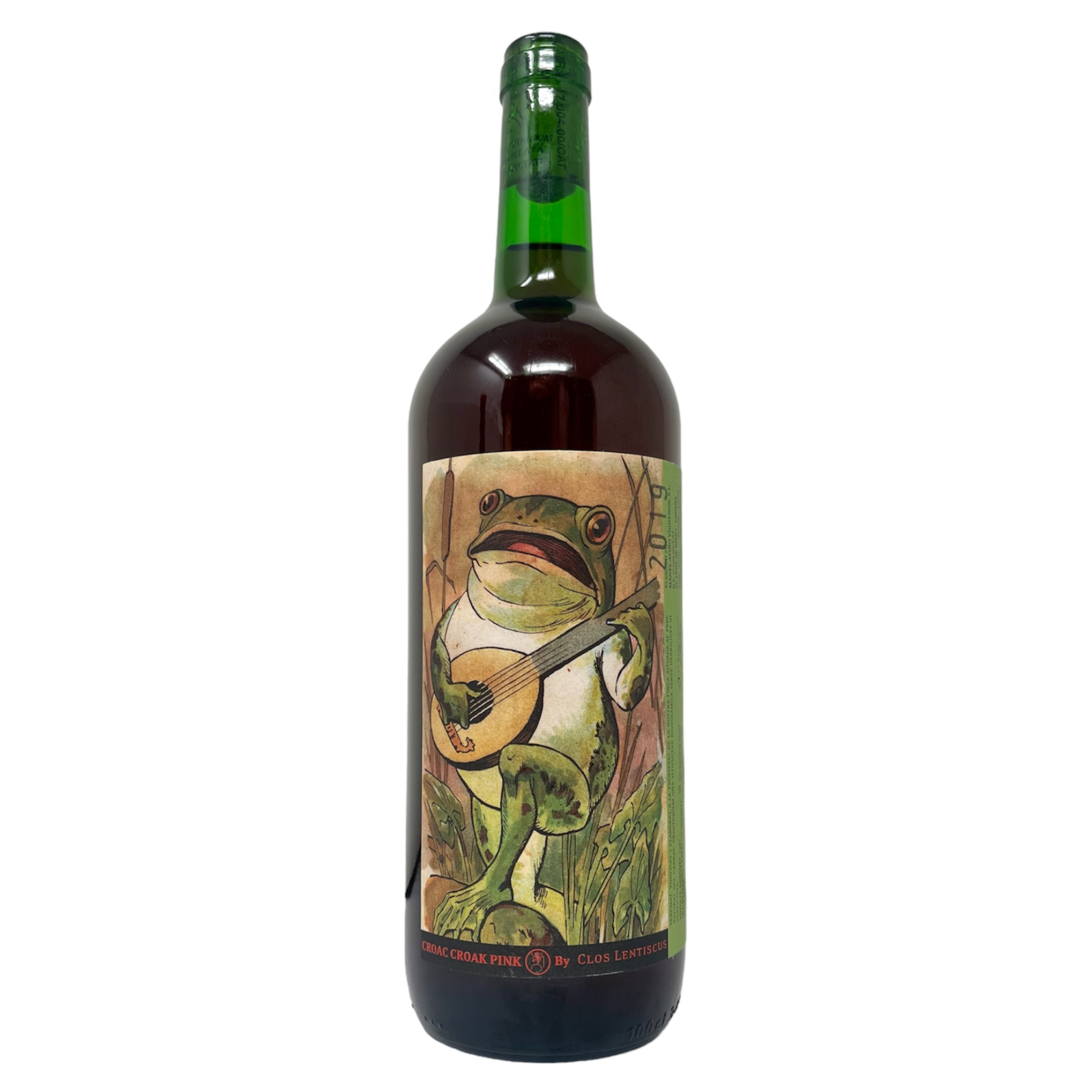 Clos Lentiscus, Croac Croac Pink
DESCRIPTION
Raspberries, strawberries, minerals, orange. 1l bottle.
Grapes: Ull de Lebre, Xarel.lo Vermell
Place: Catalunya, Spain
ABV: 11.5%
Colour: Rosé 
Vintage: 2019
PRODUCER PROFILE
Clos Lentiscus are a Vinegrowers' family trying to grasp the terroir's essence with their wines. The family estate, surrounded by mediterranean forests, facing South, is located in the Parque Natural del Garraf. At an altitude of 225m with a calcareous sandy soil, there grow local varieties of grapes such as Malvasia de Sitges, Xarel.lo, Sumoll,Parellada,Cartoixà Vermell,Muscat of Alexandria,Carignan and Ull de llebre. The whole building is organized by one principal concept "biodynamie", they make use of biodynamic treatments, teas and they graze with their sheep and their horse, Ringo. In the cellar, since 2010, they have produced natural wines : no bleaching, no leaks and no sulfites added ; Even in their bubbles, they use wild yeast in fermentations. Their bees also fulfill a very important role their our farm , pollination, contributing to biodiversity. Finally and to make all the proposals work they use the second fermentation in our bubbles.
Clos Lentiscus, Croac Croac Pink