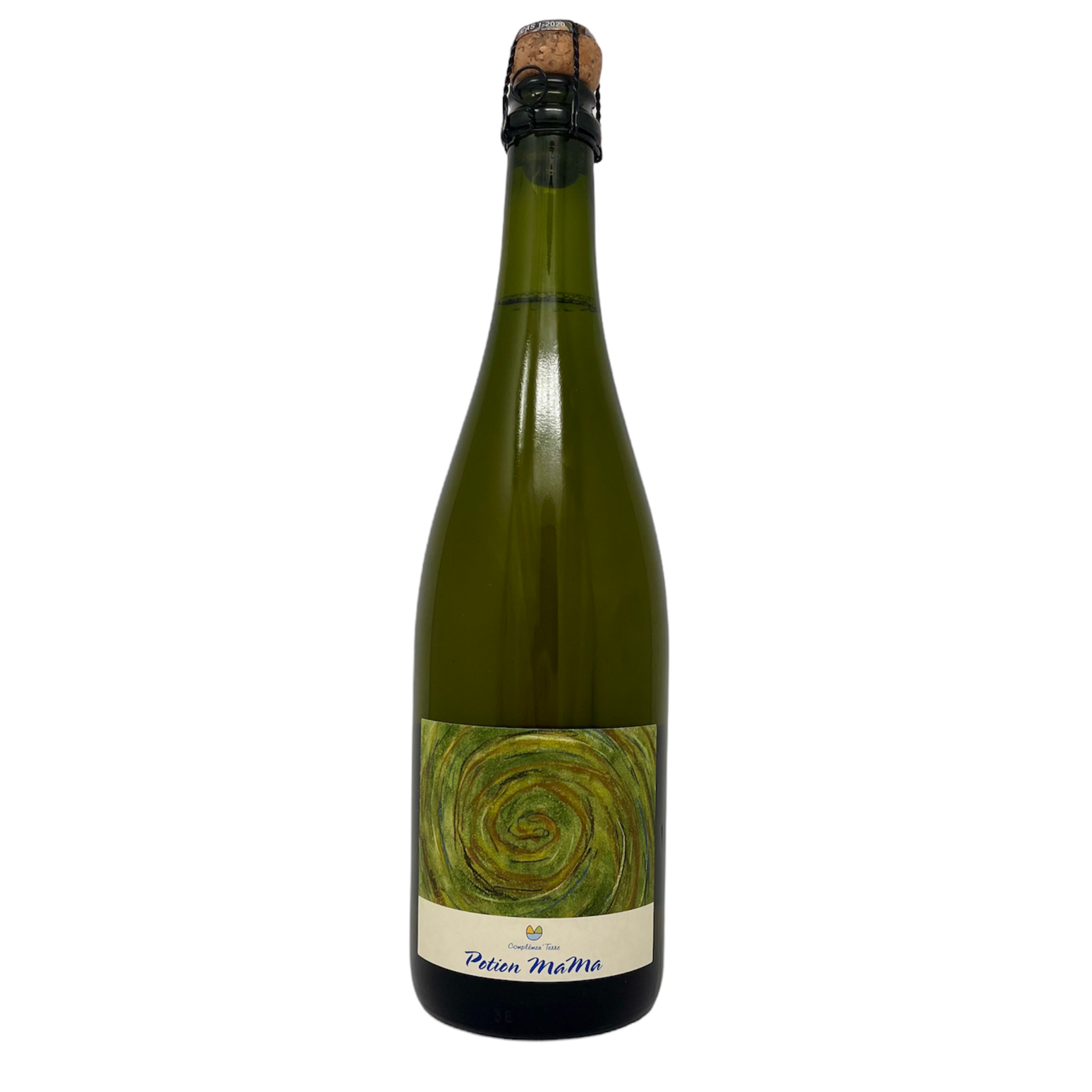 Complemen'Terre, Potion Mama
DESCRIPTION
A complex sparkling wine with preserved lemon, toast, herb and mineral notes.
Grapes: Melon de Bourgogne, Folle Blanche
Place: Loire, France
ABV: 11.5%
Colour: Sparkling White
Vintage: 2019
PRODUCER PROFILE
Both Marion and Manu were born in Muscadet and have been around vineyards their whole lives. After a long time away working for winemakers in New Zealand (Felton Road Winery) and Chile (Domaine Clos Ouvert), they settled in 2013 in the village of le Pallet and now organically farm three grape varieties: Melon de Bourgogne (8 ha), Folle Blanche (0,68 ha) at la Haye-Fouassière, and Gamay (0,60 ha). 
Complemen'Terre, Potion Mama