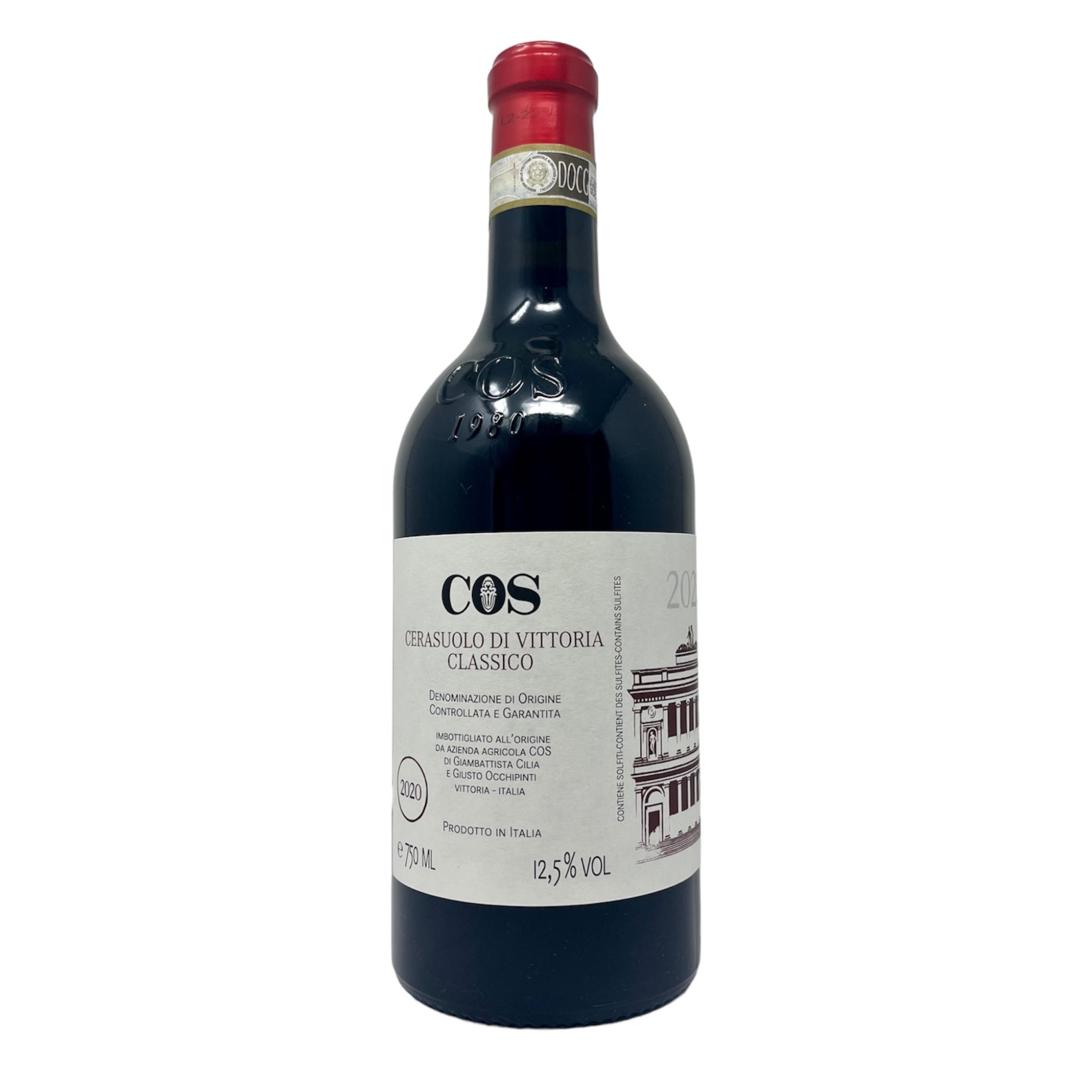 COS, Cerasuolo di Vittoria
DESCRIPTION
Cranberry, cherry, raspberry, earthy & oaky.

Grapes: Nero d'Avola, Frappato
Place: Sicily, Italy
ABV: 12.5%
Colour: Red
Vintage: 2020
PRODUCER PROFILE
COS was started by Giusto Occhipinti with two school friends in the early 80s.
On a tiny budget, the three friends vinified the grapes from their parents' vineyards. After experimenting with toasty oak and big flavours from over-ripe Nero d'Avola, they quickly realised that it wasn't the direction they wanted to go in. They then took a step back and started favouring concrete and amphorae. Their winemaking too changed, from modernism to non-interventionist wine making. Now they are well established as one of Sicily's leading exponents of biodynamic production and make wines of freshness and aromatic expression. COS does not use selected yeasts and has never used chemicals in the vineyards.
COS, Cerasuolo di Vittoria