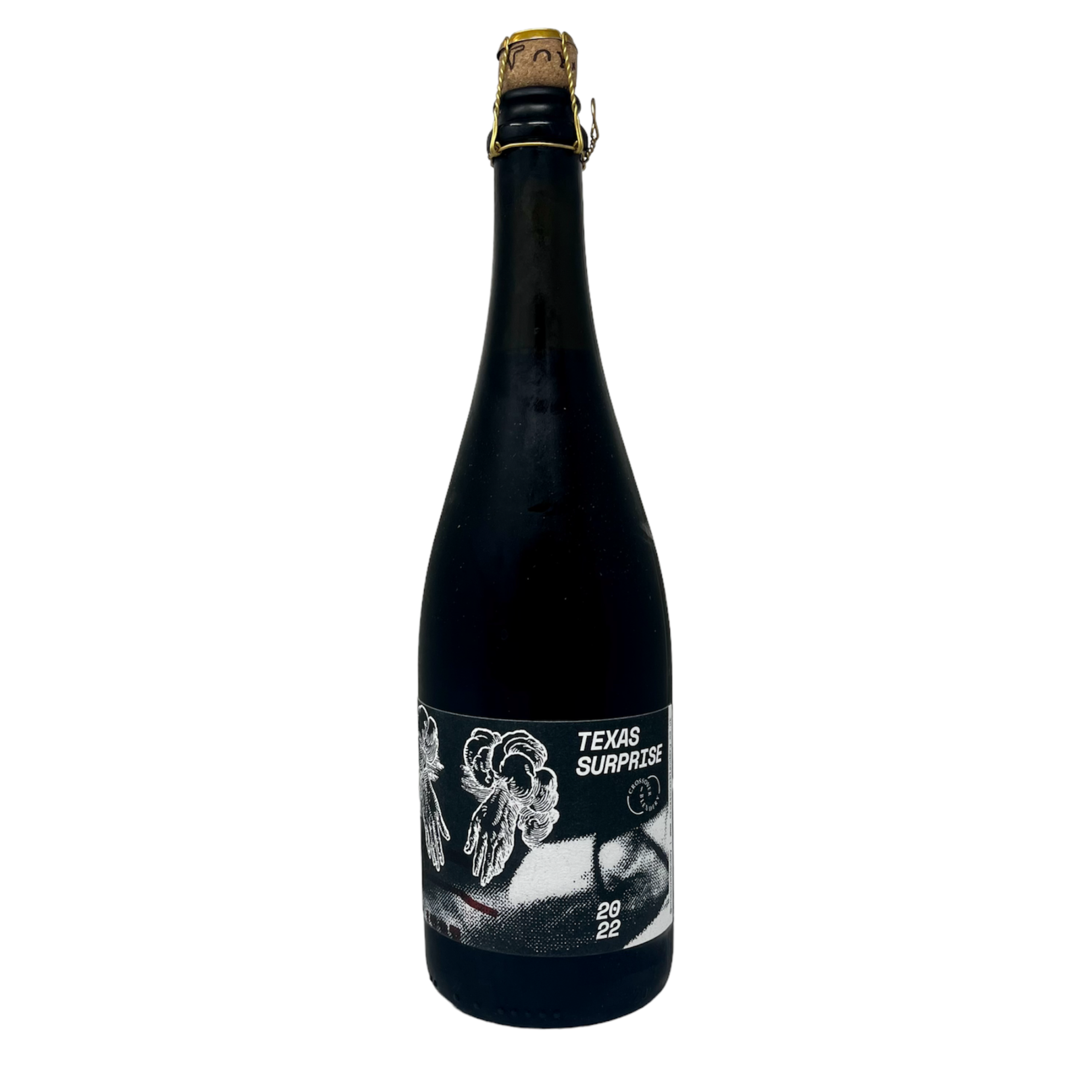 Crossover, Texas Surprise
DESCRIPTION
A blend of 18 & 30 month old golden ales. Spontaneously fermented and aged in neutral French oak barrels. Refermented on Tayberries and Apricot Stones.
Fruit: Tayberries & Apricot stones
Place: Hitchin, UK
ABV: 6.1%
Colour: Mix ferm, sour beer
Vintage: 2022
PRODUCER PROFILE
Crossover Blendery started in 2018 with a focus on producing beers which challenge and excite. The beers are modern in their ingredients, appearance and taste. But made utlising age-old techniques, processes and equipment. A crossing over from old to new.
Crossover, Texas Surprise