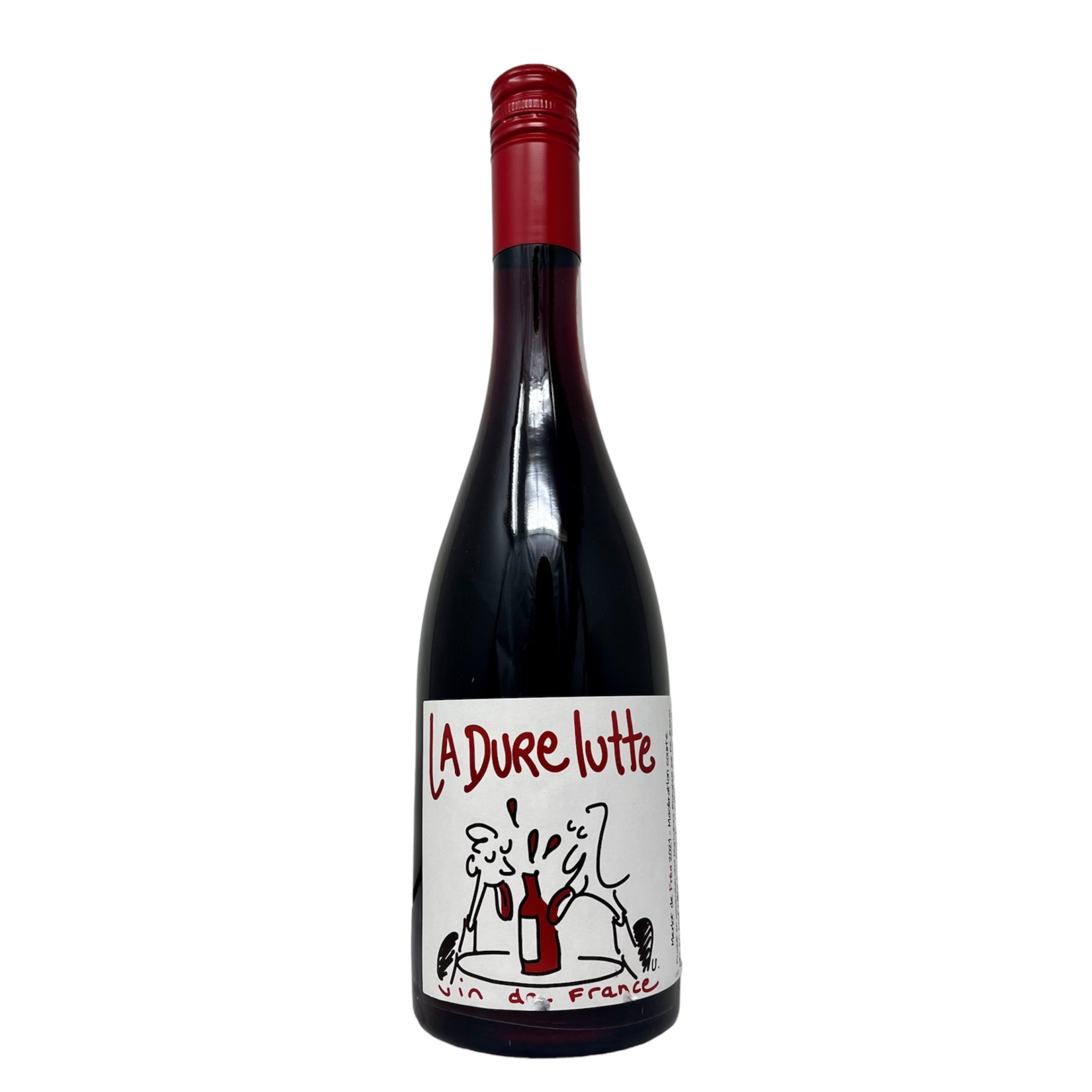 Cyrielle Houillon & Kenny Bentz, La Dure Lutte
DESCRIPTION
Crunchy red cherries with smooth, warming tannin, yet on the lighter side of merlot.
Grapes: Merlot
Place: Bordeaux, France
ABV: 12.0%
Colour: Red
Vintage: 2021
PRODUCER PROFILE
Partners in life, Cyrielle and Kenny established in 2019. Located on the right bank of the Gironde estuary, between Bourg and Blaye in Bordeaux.
Their desire has always been to practice healthy and sustainable agriculture, which is why they have chosen to farm organically and have recently started biodynamic approaches too. Working also with two draft horses in order to avoid soil compacting and to allow better microbial activity. Running 6 hectares of vines, including Merlot, Cabernet Sauvignon and Malbec, planted on gravel and clay soils.
Cyrielle and Kenny have their heads filled with projects. Rehabilitate a pond at the bottom of a parcel, to accommodate some animals among sheep and donkeys to recreate a balance within their small estate by promoting biodiversity.
The Domaine has rapidly gained popularity and has already attracted the attention of the best sommeliers in France.
Cyrielle Houillon & Kenny Bentz, La Dure Lutte