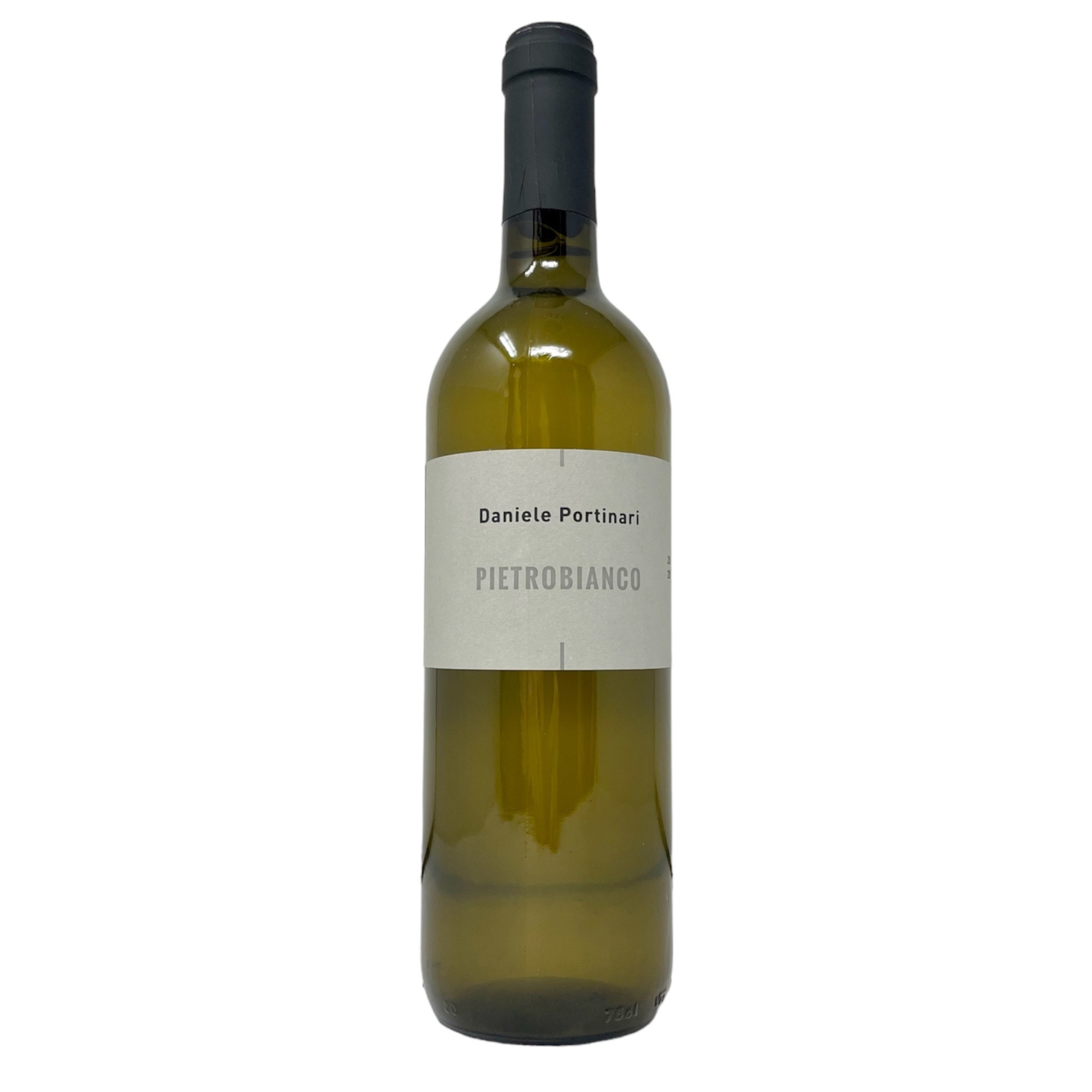 Daniele Portinari, Pietrobianco
DESCRIPTION
Hay, white flowers, and almonds on the nose. Savoury and fresh with a delicate but sharp structure.
Grapes: Pinot Bianco, Tai Bianco
Place: Veneto, Italy
ABV: 12%
Colour: White
Vintage: 2020
PRODUCER PROFILE
Daniele Portinari has been making wine in the hills of Berici since 2008. This area of volcanic soil provides the perfect conditions for growing grapes. He works organically in the vineyards without the use of any synthetic products and all wines are unfiltered. 
Daniele Portinari, Pietrobianco