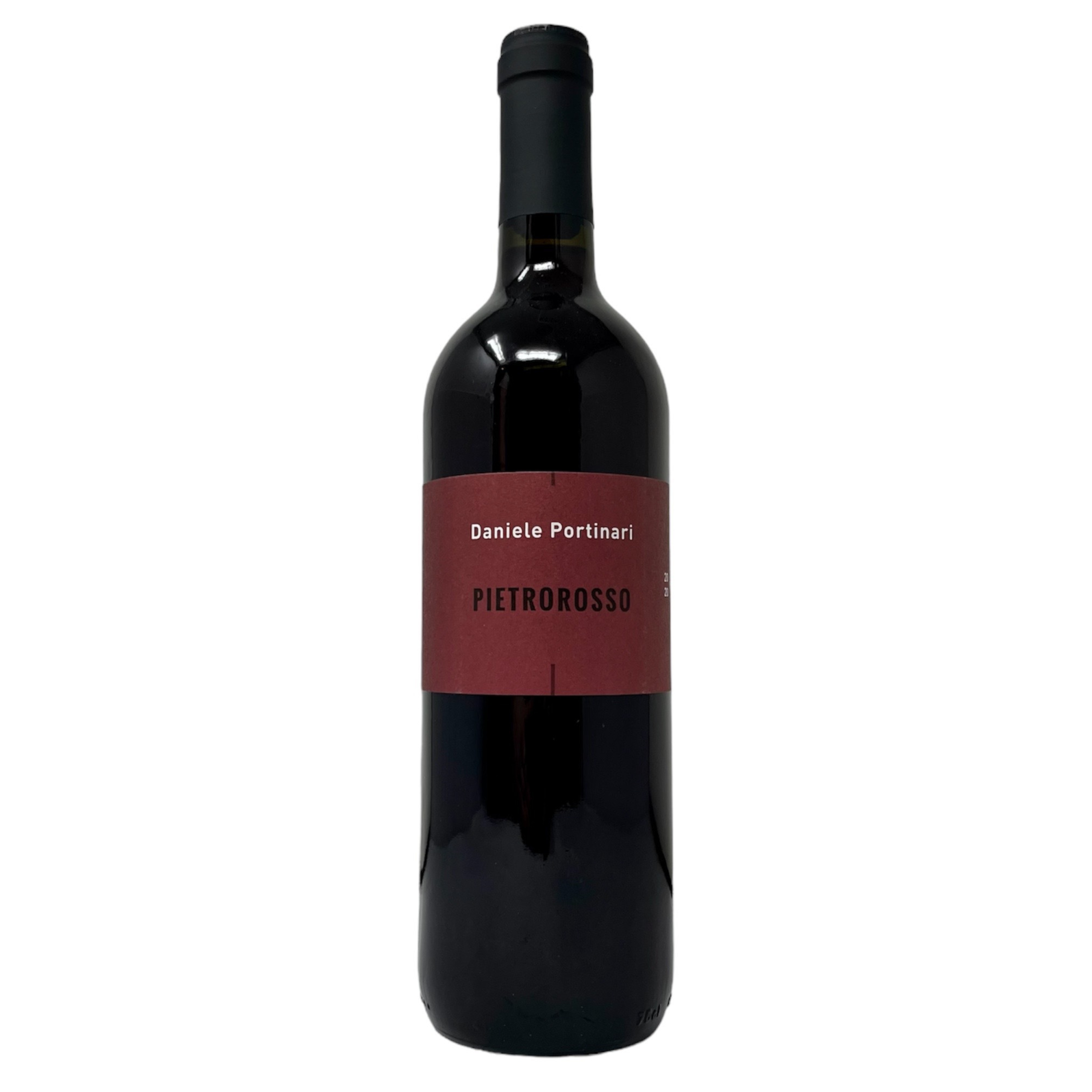 Daniele Portinari, Pietrorosso
DESCRIPTION
Bright red in the glass with a fragrant and floral nose, versatile wine with a mouth-watering saltiness. Light, super easy drinking red.
Grapes: Merlot, Tai Rosso, Cab Sauvignon
Place: Veneto, Italy
ABV: 13,5%
Colour: Red
Vintage: 2020
PRODUCER PROFILE
As a child, Daniele spent his time in the family's vineyards before serving as an apprentice to Angiolino Maule, father of the natural wine movement in Veneto. With this experience, Daniele returned to his native land to produce the first wine under his name in the summer of 2008.
The five hectares of vineyards are located in the small town of Alonte, on the southern side of the Colli Berici, a group of hills with high drainage capacity, where the sedimentary rocks of calcareous nature evolved into soils with limestone and red clays. Alongside the natives Garganega, Tai Bianco and Tai Rosso, Daniele farms Merlot, Cabernet Sauvignon and Pinot Blanc, which have been grown here since the nineteenth century.
Daniele, recently joined by his son Giovanni, practises natural farming and winemaking, with native yeasts in the cellar and little or no additions of sulfites. The resulting wines reflect the knowledge he gained through the years without masking the nature of the vintage.
Daniele Portinari, Pietrorosso