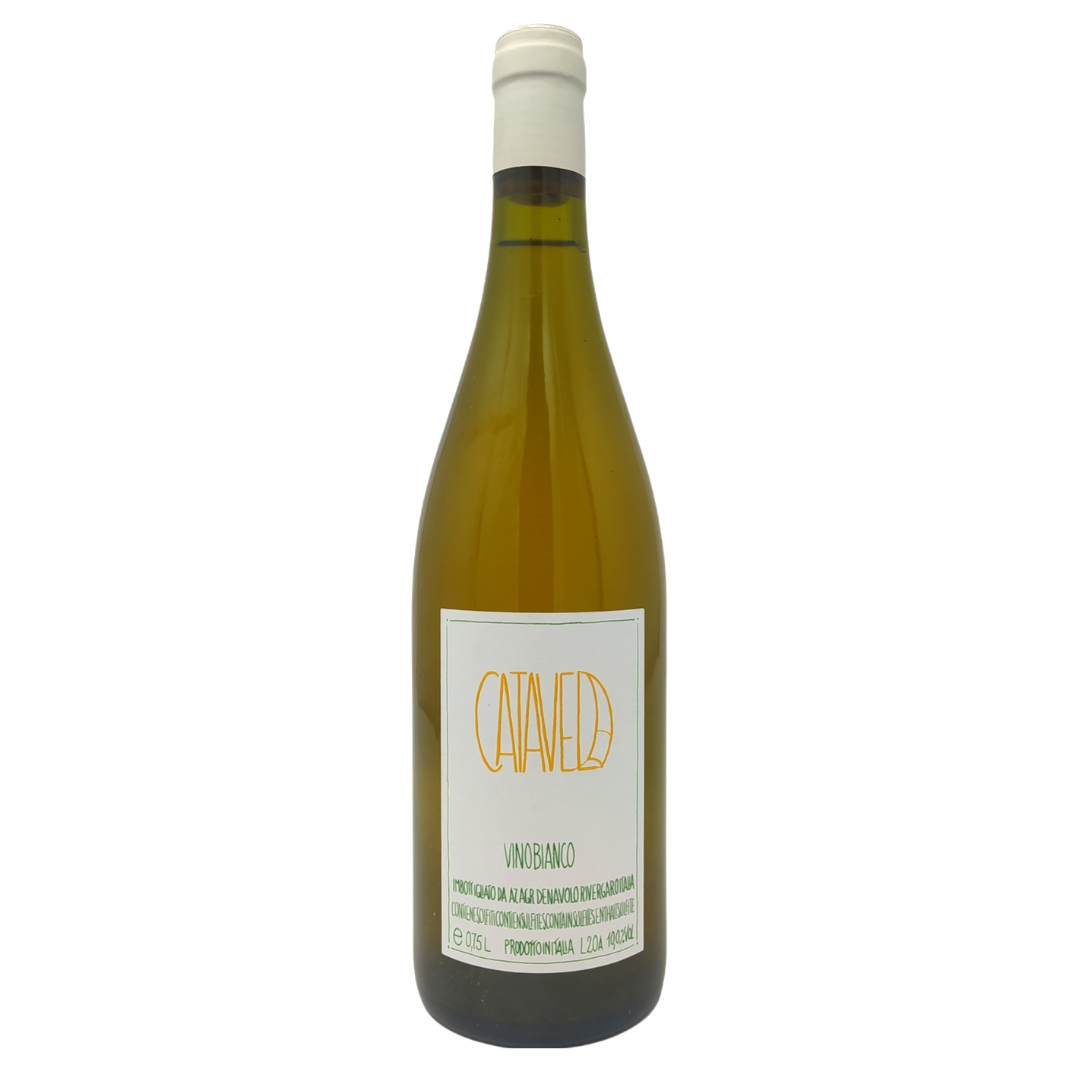 Denavolo, Catavela Bianco
DESCRIPTION
Salty, fresh, very easy to drink the whole bottle. A staff favourite.
Grapes: Malvasia, Ortrugo, Marsanne, Trebbiano, Santa Maria, Sauvignon Blanc
Place: Emilia Romagna, Italy
ABV: 10%
Colour: Orange
Vintage: 2020
PRODUCER PROFILE
Azienda Agricola Denavolo was created in 2005 and produces local and traditional wines in the province of Piacenza, on the hills that divide the Trebbia Valley from the Nure Valley, two tributary rivers of the Po.
They are a small family estate, located in the great plain of the Po with a continental climate, hot in the summer and cold in the winter. 
Denavolo, Catavela Bianco