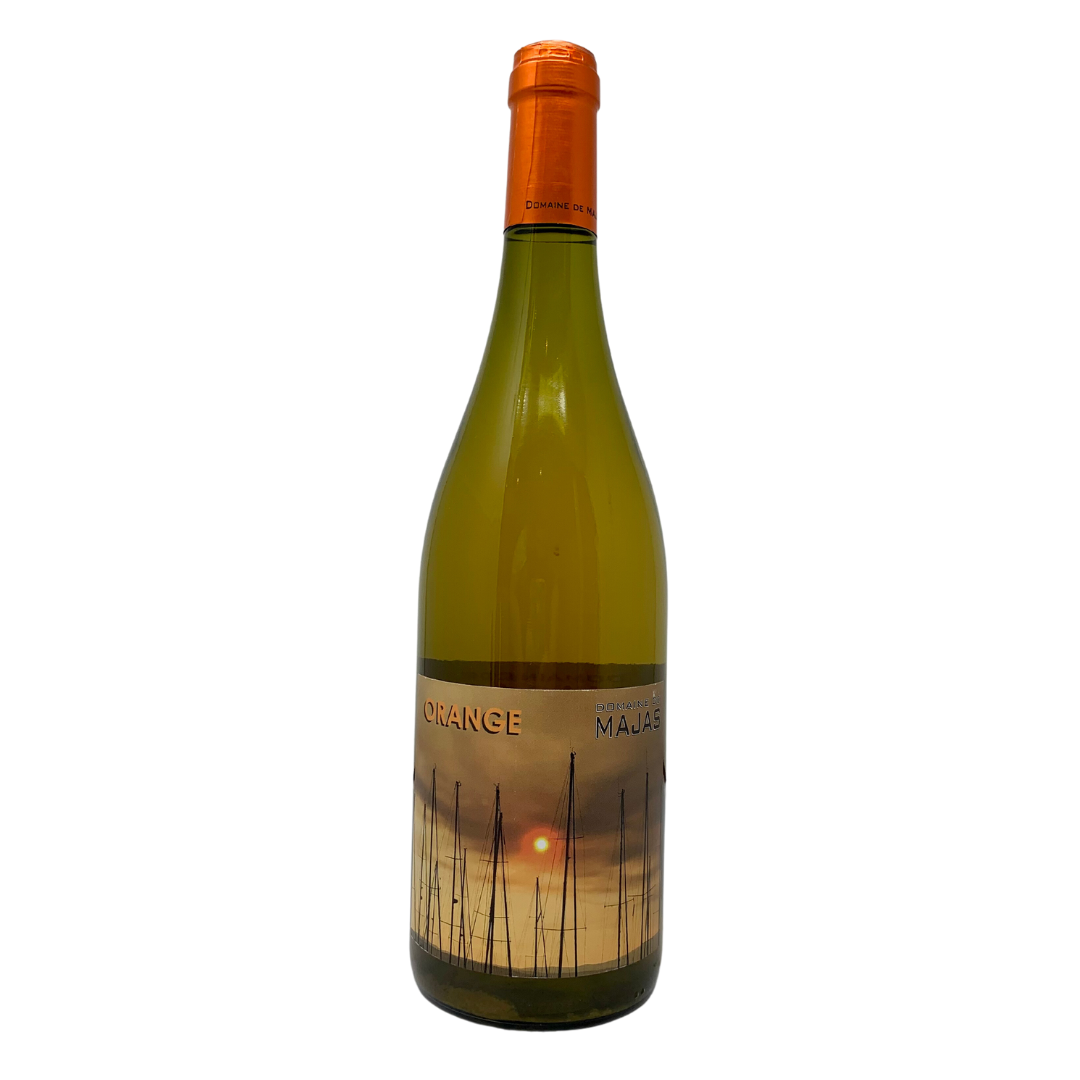 DESCRIPTION
Fruity, aromatic, light, and bright orange wine. 
Grapes: Sauvignon Blanc
Place: Roussillon, France
ABV: 11.0%
Colour: Orange
Vintage: 2022
PRODUCER PROFILE
Alain Carrère founded Domaine de Majas with his wife Agnès in 1992. Today, the estate represents 30 hectares, all in the commune of Caudiès-de- Fenouillèdes. The terroir consists of schist, volcanic stone, and mountainous limestone.
Alain spent years selling to large French supermarkets and realized the unsustainable relationship ultimately resulted in him losing money given his dependency on them. He decided to shift his approach and to begin creating wines as he thought would best reflect his estate, and so he reached out to a young, (back then) fairly unknown grower that he had seen made waves by practicing organic viticulture, Tom Lubbe. After tasting the wines, Tom told Alain he would start helping them rebuild the estate from the ground up. The two agreed on a partnership, and with Tom's guidance, they immediately started converting all 30 hectares to organic viticulture, as well as eliminating all commercial yeasts, additives and excessive sulfur in the cellar. Tom also showed Alain the importance of highlighting different terroirs, a lesson that has produced great results. Each vintage, the Majas collection represents truly authentic, naturally made wines of the Côtes Catalanes.
Above all, the wines and the philosophy of the estate prove that making natural wine is not just an exercise of small-batch, single hectare projects with one-man operations, but can become a philosophy regardless of size or history. Every year the wines represent incredibly delicious and real 'vin de table' wines punching way above their weight and price-point.