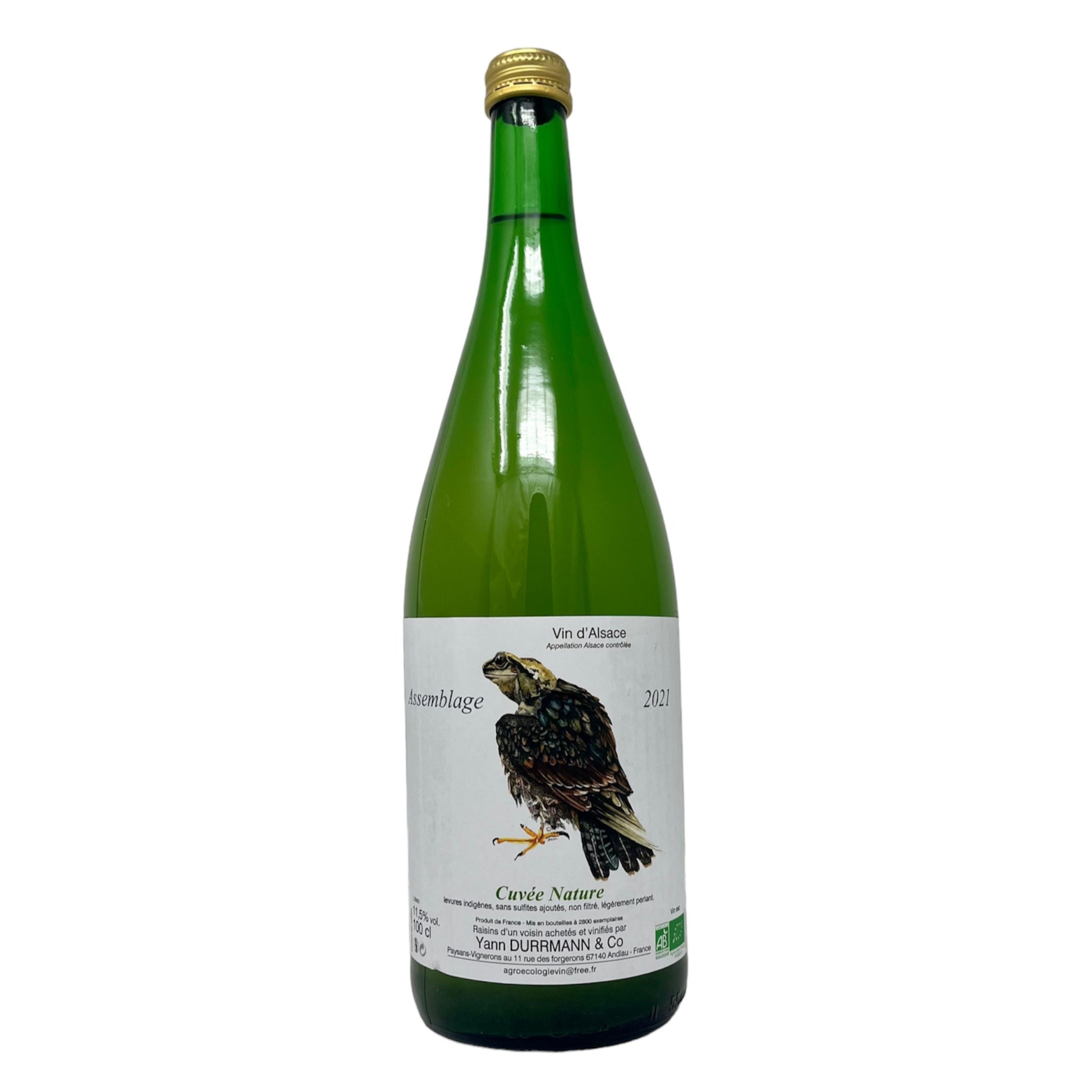 Domaine Durrmann, Assemblage AOC Alsace 1l
DESCRIPTION
Fresh, ripe apples, pears and honeysuckle. 
Grapes: Sylvaner, Pinot Blanc, Gewurztraminer
Place: Alsace, France
ABV: 11.5%
Colour: White
Vintage: 2021
PRODUCER PROFILE
The Durrmann family had made wine for generations as small farmers. Grandad moved away from farming to become a shoemaker but still kept a few vines on the side. André decided to move back to farming in 1979 and pieced the domaine together from abandoned vineyard sites that were hard to work and no longer commercially viable. Son Yann has worked in the domaine since he was a child and officially took over a year ago. André was among the first wave of organic winemakers in Alsace, converting in 1998. Yann has taken this a step further applying a more natural approach in the cellar. 
Domaine Durrmann, Assemblage AOC Alsace 1l