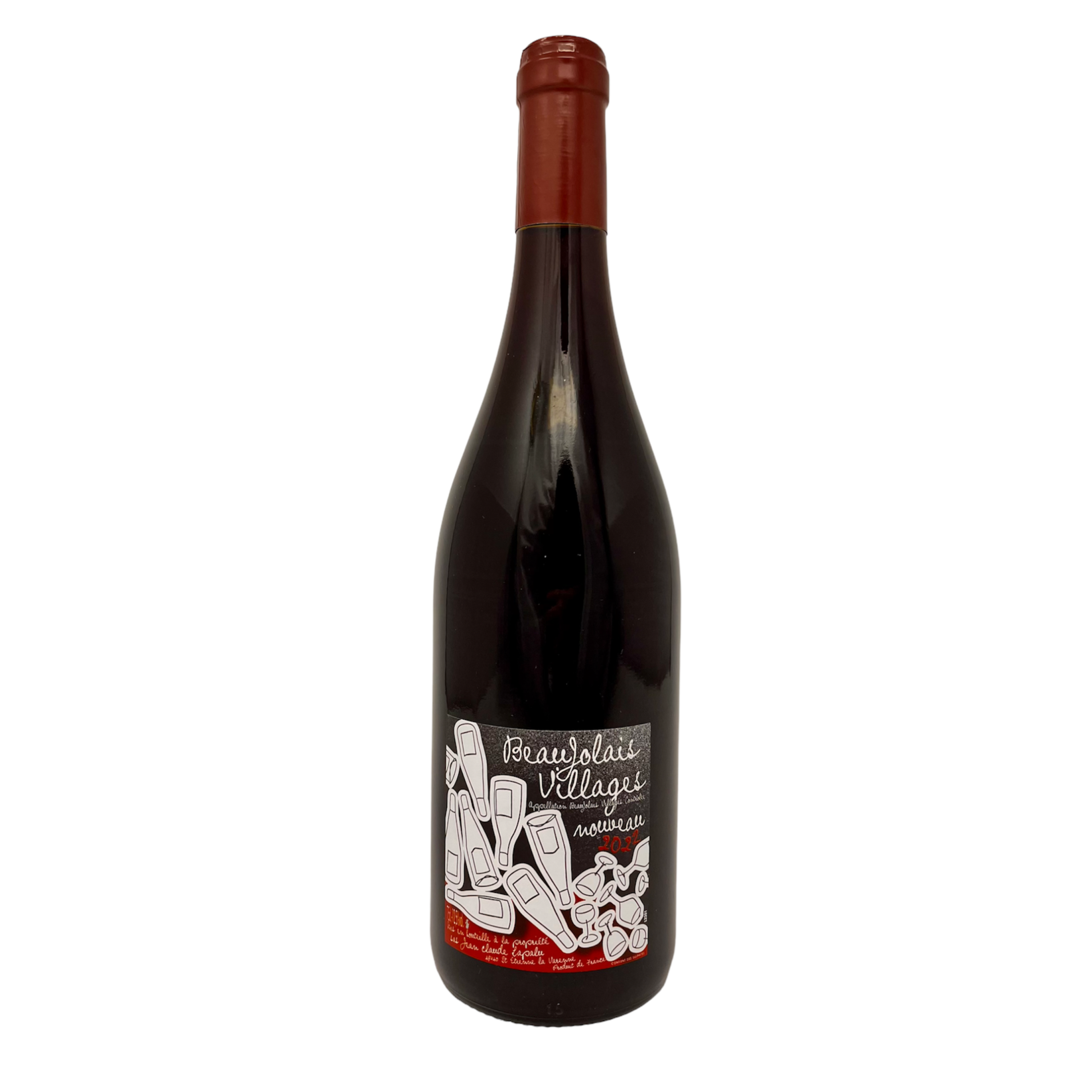 Domaine Jean-Claude Lapalu Beaujolais Nouveau 2023
DESCRIPTION
Crunchy red fruit, light spice with a floral lift.
Grapes: Gamay
Place: Beaujolais, France
ABV: 12.5%
Colour: Red
Vintage: 2023
PRODUCER PROFILE
Jean-Claude Lapalu is part of the new-wave of natural winemakers in Beaujolais. He grew up in a vine-growing family, but unlike his father who sold all his grapes to a co-operative, Jean-Claude quickly realised he needed to oversee the whole process. In the mid-1990s, he started buying up parcels of Gamay vines across Brouilly, Côte de Brouilly and Beaujolais villages and by 2005 he had dropped all grape-selling contracts. Today he owns around 12 hectares of organically farmed, old-vines, which average 60-80 years old, grown on the fine, granite soils of Beaujolais. Not afraid to bend, or even break, the rules, he practices minimal-intervention wine-making, using as little sulphur-dioxide as possible and the result is high quality, nuanced red wines which are bursting with structure and concentration.
Domaine Jean-Claude Lapalu Beaujolais Nouveau 2023