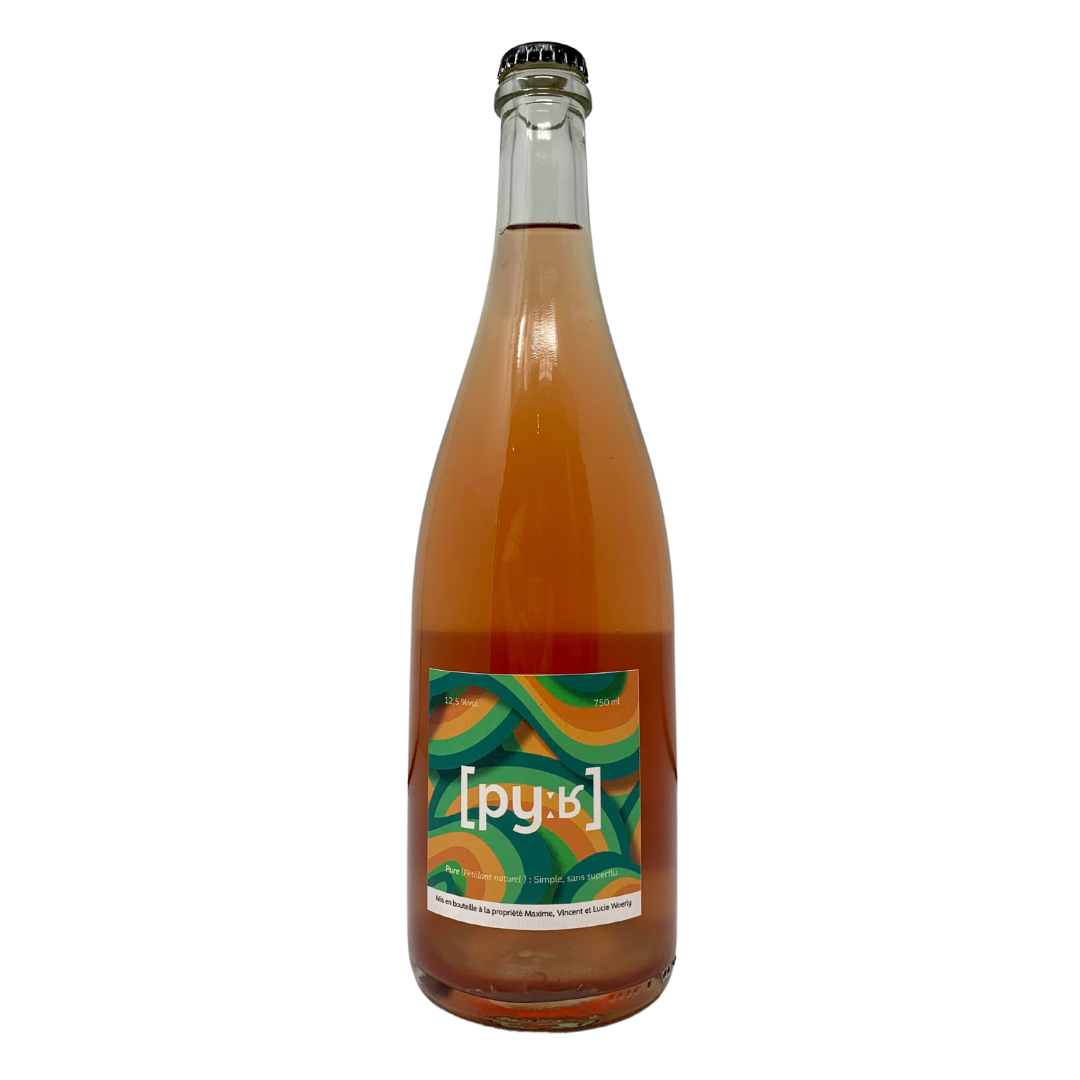 Domaine Schaeffer Woerly, Rose Pet Nat
DESCRIPTION
Amazing mineral aromas on the nose with crunchy and candied red fruit on the palate. Very pure and refreshing.
Grapes: Riesling, Gewurztraminer, Pinot Noir
Place: Dambach-La-Ville, Alsace, France
ABV: 12,5%
Colour: Sparkling Rosé
Vintage: 2021
PRODUCER PROFILE:
Maxime's family have deep roots in this historic Alsatian village, farming here since 1557. Crops were sold to merchants until the first family bottling, in 1947. Max works across a 1km radius on the eastern slopes of the Vosges Mountains, with everything over solid granite and granitic sandy soils.
Organic conversion of the family parcels began in 2010 when Maxime returned home from his studies, and more recently he's been experimenting with biodynamics and even zero-input agriculture in the Grand-Cru Bernstein parcel. The efforts are bearing beautiful fruit.
Domaine Schaeffer Woerly, Rose Pet Nat