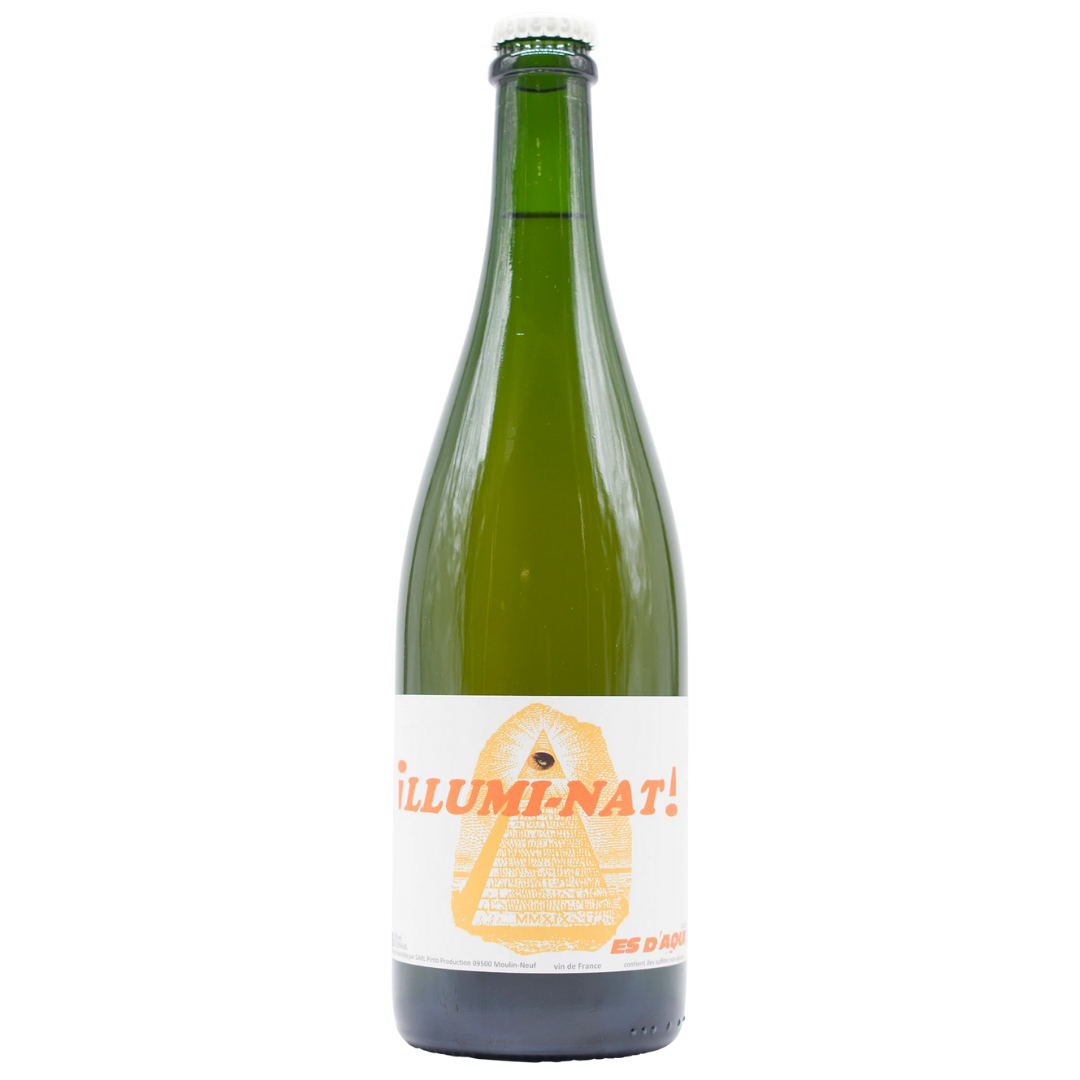 DESCRIPTION
Illumi-Natty is confirmed, you are part of the cult. A skin contact sparking Mauzac from the upper valley in Limoux. Sophisticated tannins, ripe, aromatic and truly delightful. Pop with those that you love who you want to take with you into the afterlife of joy.
Grapes: Mauzac
Place: Limoux, France
ABV: 10.5%
Colour: White Sparkling
Vintage: 2019
PRODUCER PROFILE
Jean-Louis Pinto is a micro-negociant based near Limoux, working out of a small cellar beneath his family home. A longtime friend of Anthony Tortul of La Sorga, he shares Anthony's commitment to only work with fruit from organic and biodynamic vineyards (Remi Poujol amongst the growers he works with) and similarly, his work in the cellar is minimal, with no sulphur added to any of the cuvées. 
There's not one set of rules that can be applied year-on-year to the wines that come out of the Es d'Aqui cellar, but we can safely say that Jean-Louis has a great palate and values freshness, interest and drinkability. His gentle touch results in some of the most arresting wines we have tasted in a long while.