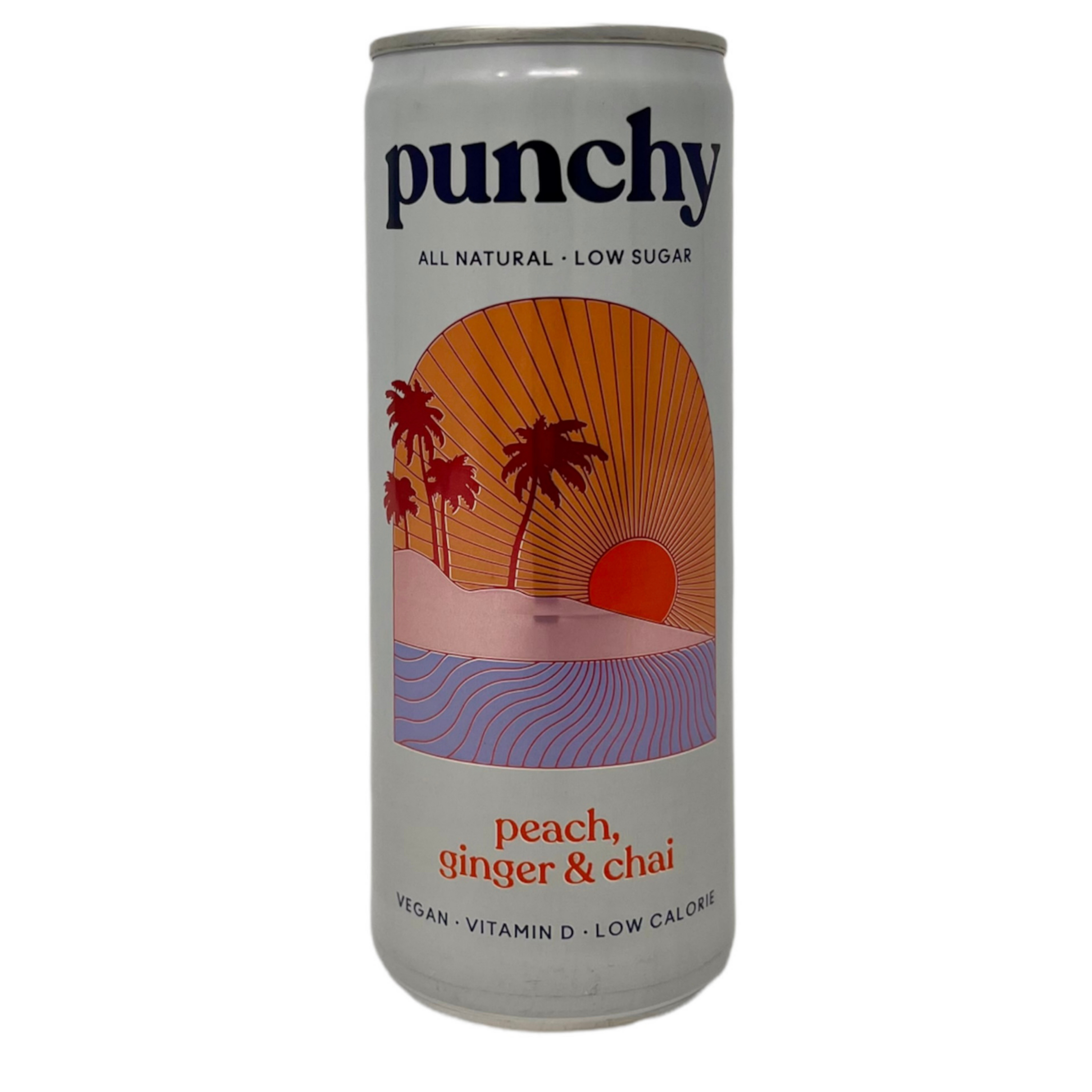 Punchy, Holiday Romance:Peach, Ginger & Chai
DESCRIPTION
Juicy peach with hot ginger & fragrant chai. This is a punch born of furtive glances, fleeting romance & skinny dips to remember.
All natural, low sugar, low calorie, vegan, gluten free, plastic free, 250ml.
A subtle sweet hit of juicy peach at the front, followed up by heat from the ginger towards the back, rounded off by fragrant chai adding depth of flavour. Lovely.
Punchy, Holiday Romance:Peach, Ginger & Chai