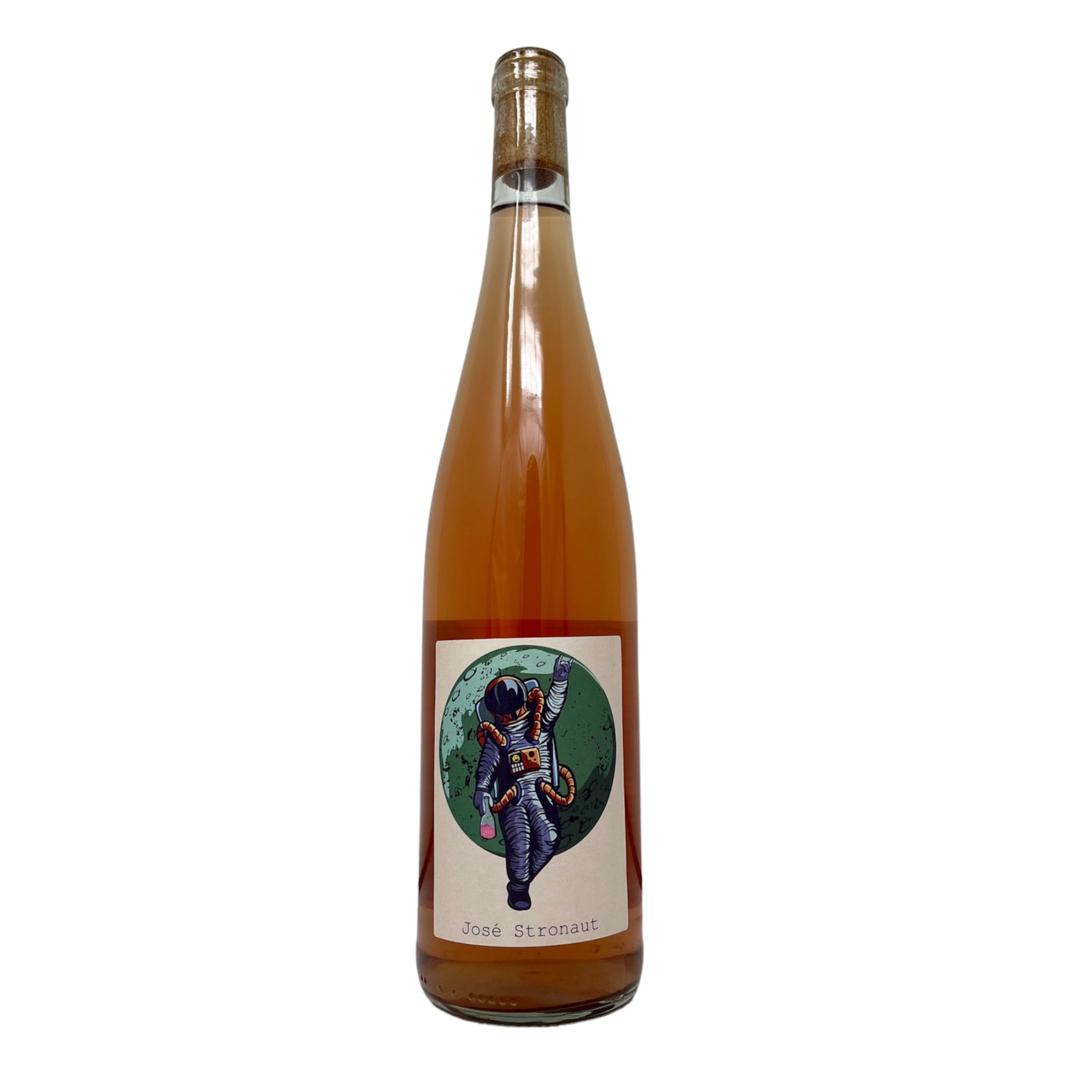 Jan-Philipp Bleeke, José Stronaut
DESCRIPTION
Juicy cranberry and violet.
Grapes: Pinot Noir
Place: Mosel, Germany
ABV: 11.5%
Colour: Rosé
Vintage: 2021
PRODUCER PROFILE
After an incredible adventure at Stonyridge vineyard in New Zealand. Jan- Philipp absolutely knew which direction he wanted to take. Back in Germany, he continued to persevere and resolved to complete his apprenticeship as a winemaker. Fascinated by the steep vineyards of the Mosel, he eventually ended up there, working in different wineries.
He stayed for a while at Villa Huesgen before joining Jan-Matthias Klein at Staffelter-Hof in 2019, working closely with him at the winery. For three years, Jan Mattias has given him some parcels where he was able to make his own bottles. Jan produces them following natural vinification principles, biodynamic and organic farming methods.
In 2020, Jan initiated the first community supported agriculture (CSA) scheme in Mosel at Staffelter-Hof, which is a partnership between farmers and consumers in which responsibilities, rights and rewards are shared. Only a few months ago, Jan Philip left the winery to continue his commitment to working in the community and is now a member of Solawi Bodense, an association which promotes the implementation of ecological, climate-friendly and social land management, encouraging farmers and consumers to grow and consume more responsibly.
Jan has recently settled in the village of Traben-Trabach where he purchased his first two hectares.
Jan-Philipp Bleeke, José Stronaut