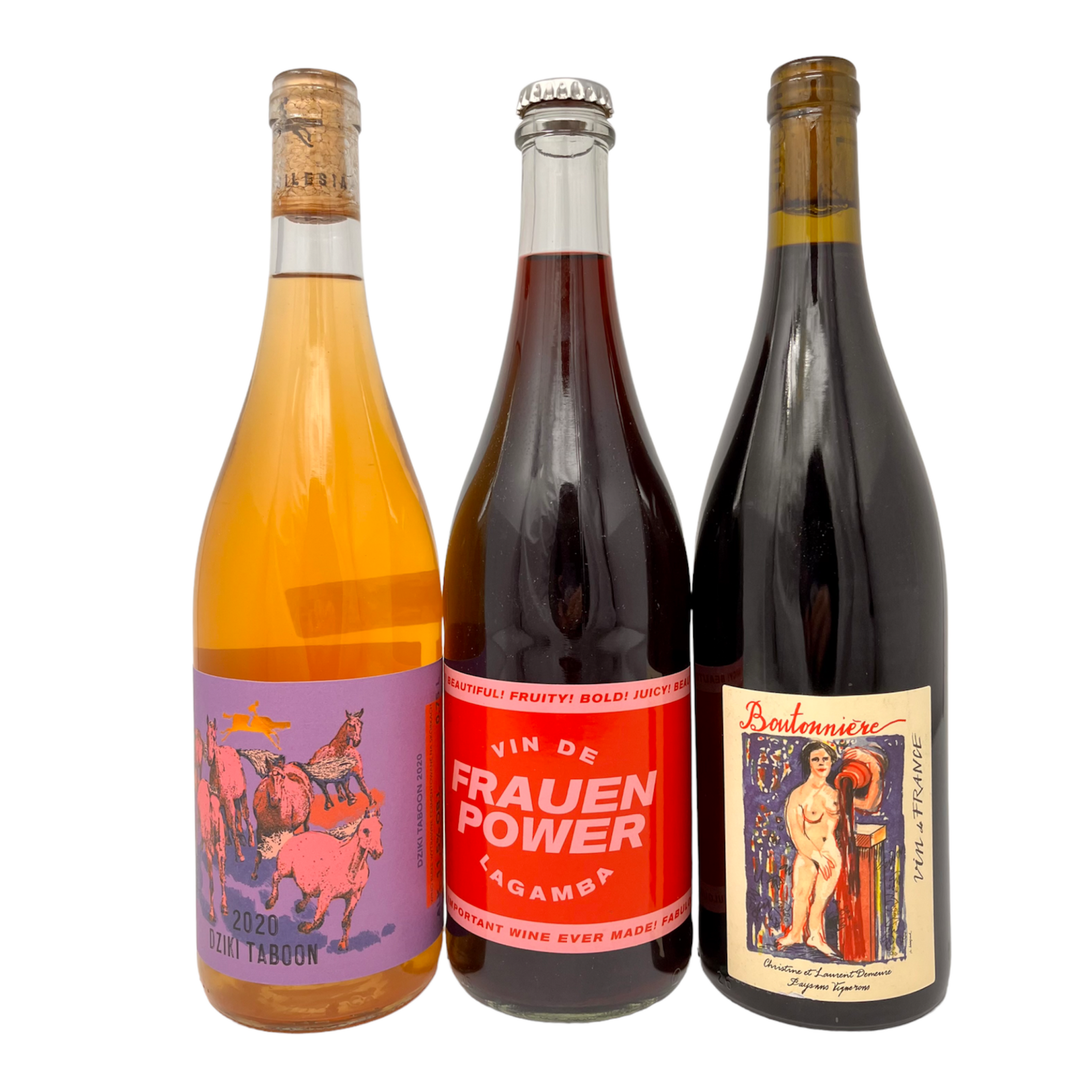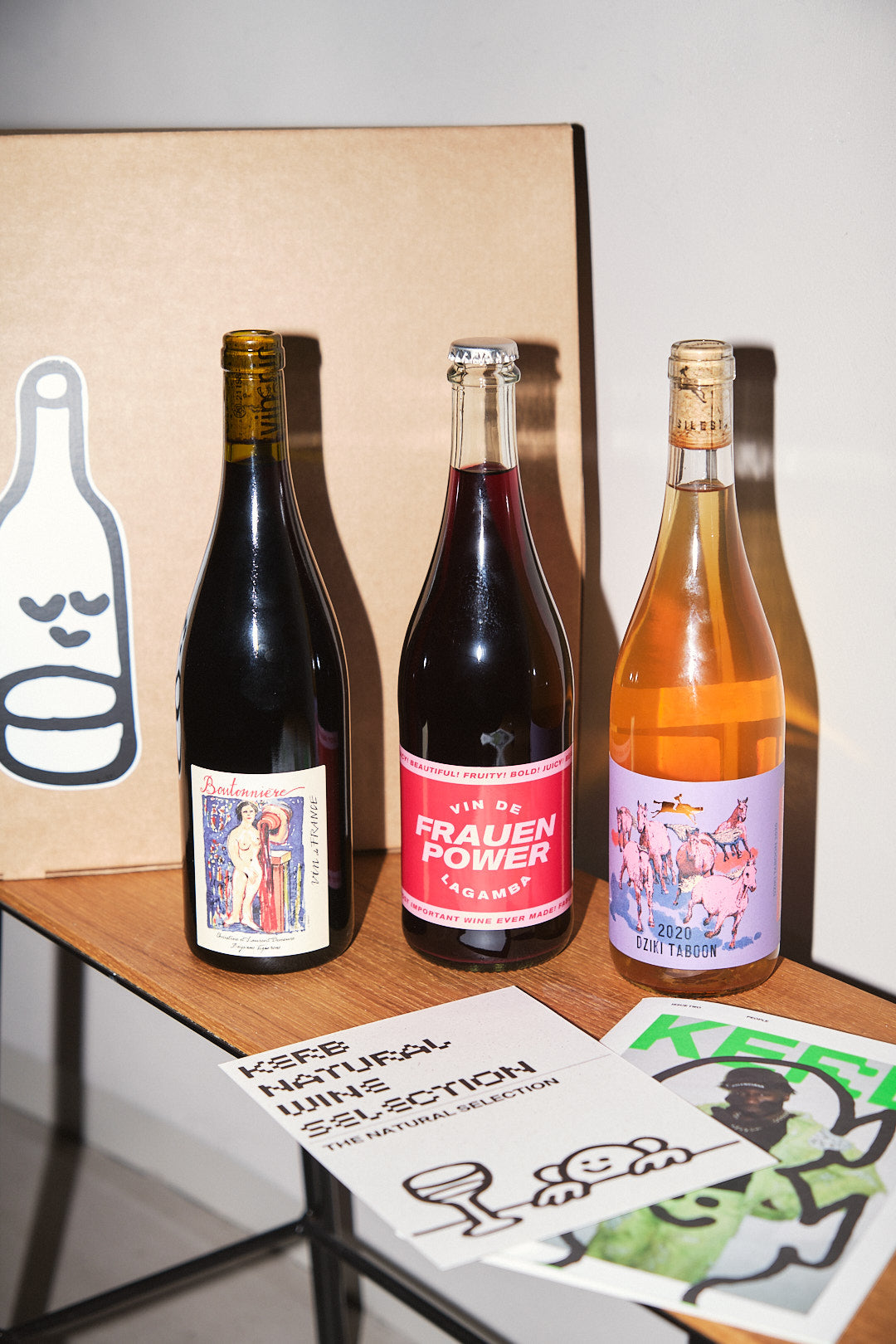 MIX BOTTLE GIFT PACK - THE NATURAL CHOICE
DESCRIPTION
3 bottles for the natural wine lover. A great gift, or to get yourself through the festive season.
Comes in gift box with wine description card + KERB zine.
1 x Silesian, Dziki Taboon
Mandarin, tea, peach and nectarines vibes. Easy drinking juice.
Souvignier Gris, Seyval Blanc, Hibernal - from Dolny Śląsk, Poland
1 x Demeure, Boutonniere
A proper easy drinking one - perfect for a post work de-stress. Peppery cherry & light bodied.
Gamay, Siebel - from Loire, France
1 x Vin de LaGamba, Frauen Power Vol. 3
Light and refreshing, full of brambly fruit and gentle tannin. A Germanic Lambrusco.
Dornfelder - from Rheinhessen, Germany
MIX BOTTLE GIFT PACK - THE NATURAL CHOICE