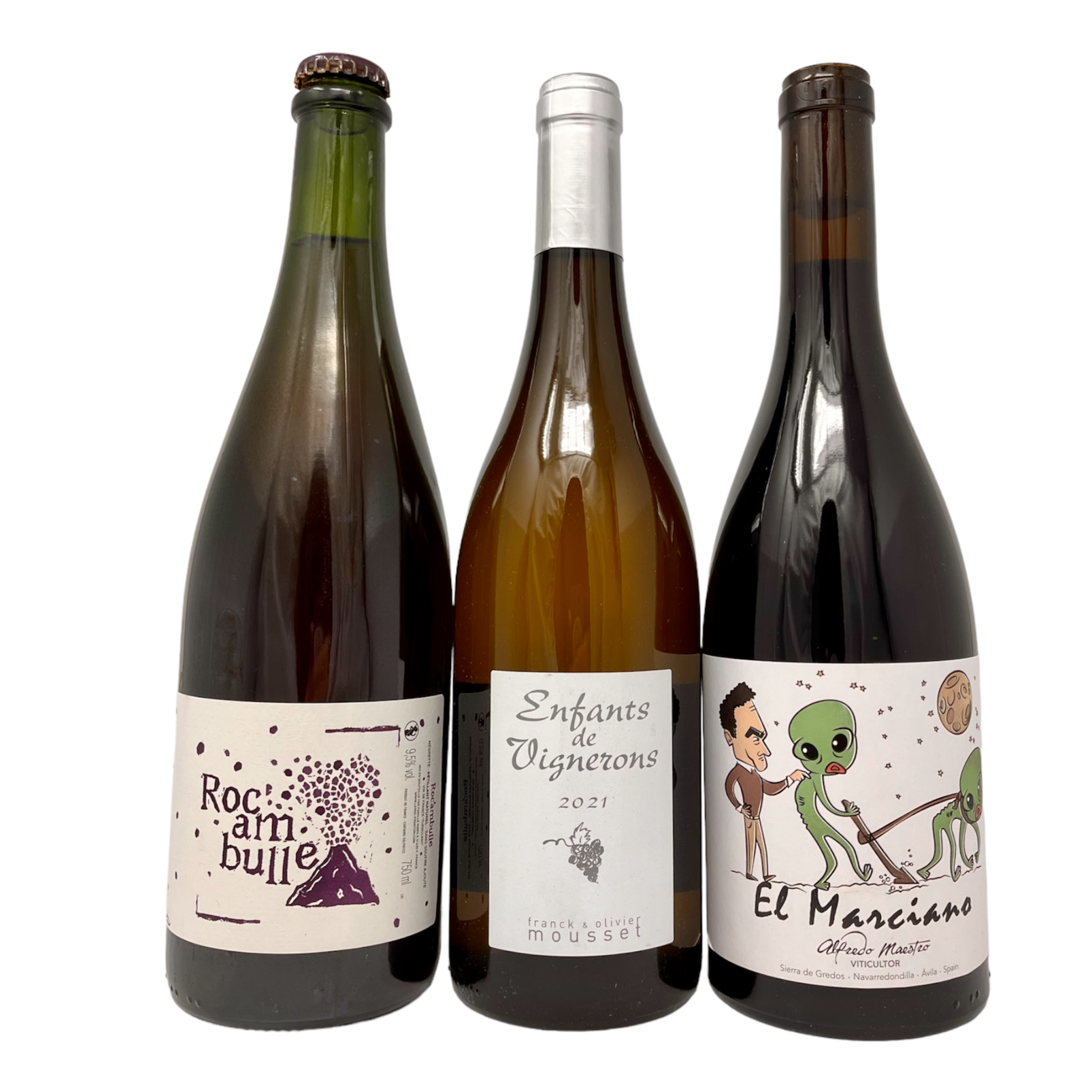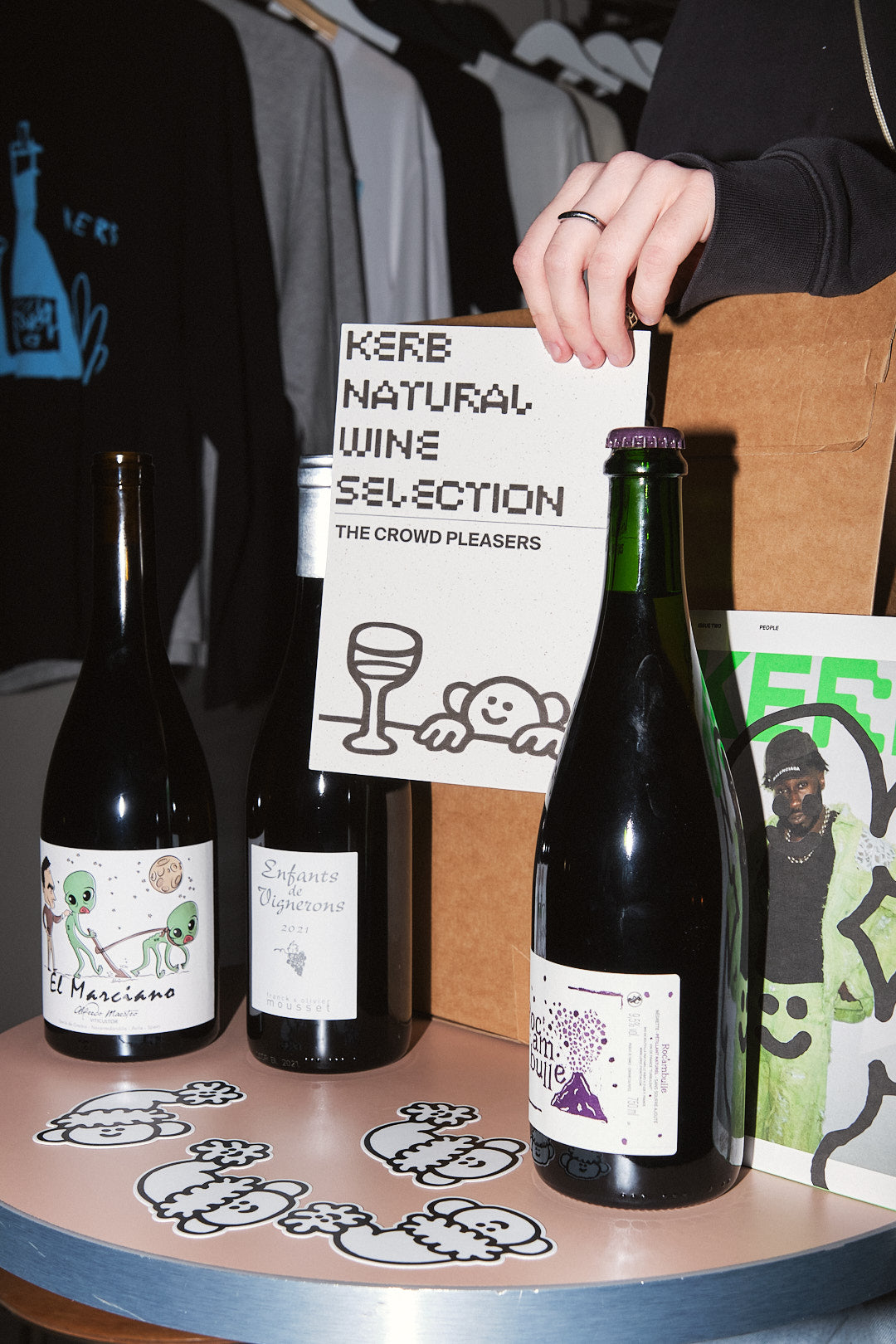 MIX BOTTLE GIFT PACK - THE CROWD PLEASERS
DESCRIPTION
3 bottles even your nan will love. Fail safe options if you need to obvious choice. All great with food, and without.
Comes in gift box with wine description card + KERB zine.
1 x Chateau Le Roc, Ambulle Pet Nat
Fruity and delicious. Ripe red fruits meets lemon sherbet. Super fizzy, super easy to drink.
Negrette - from Fronton, France
1 x Clos Saint-Michel, Cotes Du Rhone Blanc 'Enfant des Vigneron'
A lovely starting point for natural whites. Easy going, fresh, fruity and aromatic. Beautifully balaced. Grapes: Grenache Blanc, Clairette - from Sorgues, Rhone, France
1 x Alfredo Maestro, El Marciano Garnacha
It's full bodied, rustic, red berries, super smooth with really balanced acidity
Grenache - from Ribera del Duero, Spain
MIX BOTTLE GIFT PACK - THE CROWD PLEASERS