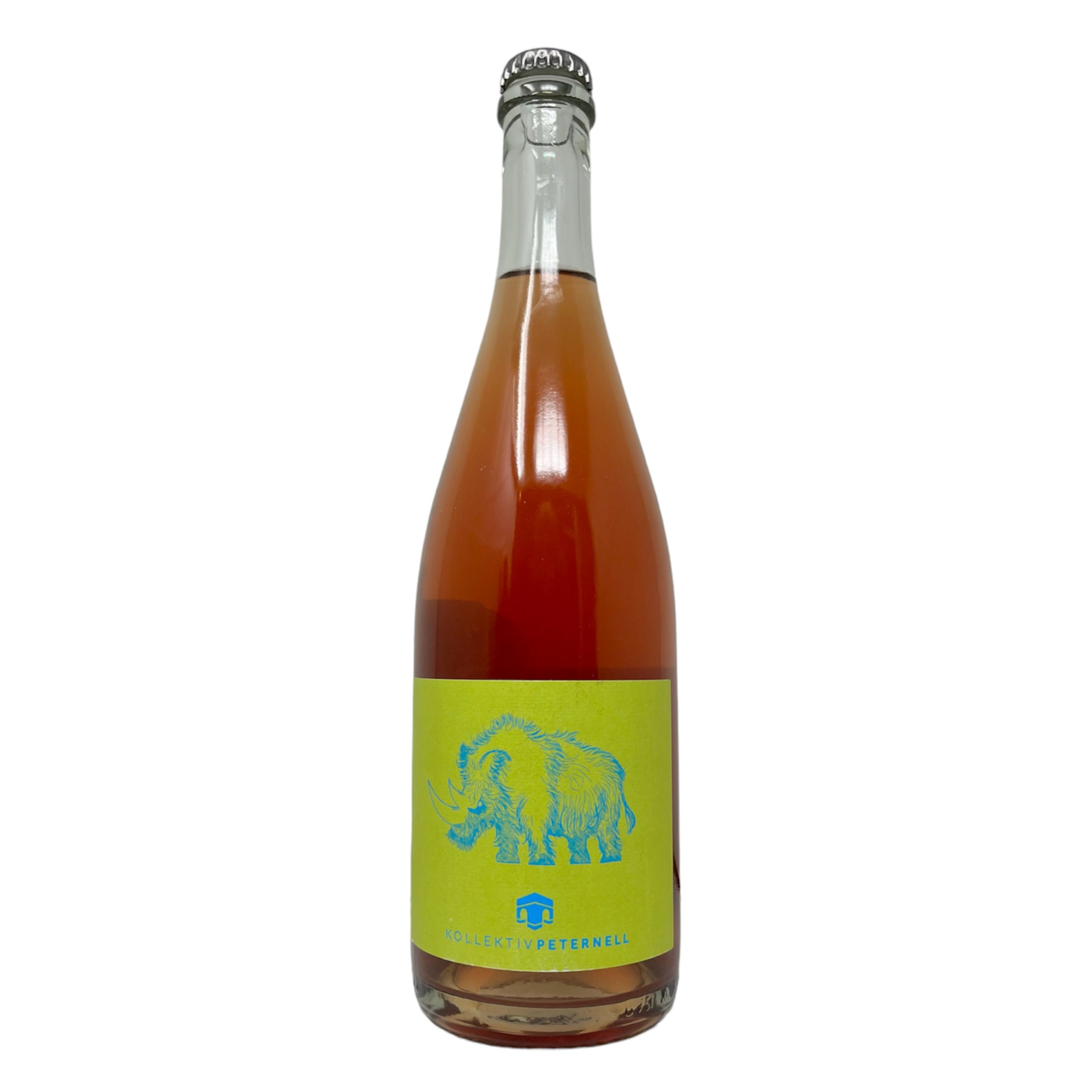 Kollektiv Peternell, House Pet Nat
DESCRIPTION
Light, juicy, fruity and easy to drink!
Grapes: Pinot Gris, Pinot Blanc, Moscato Giallo
Place: Burgenland, Austria
ABV: 11.0%
Colour: Sparking Rosé
Vintage: 2022
PRODUCER PROFILE
Kollectiv Peternell was founded in 2019 by Paul Schuster, Dave Ferris, and Simon Ecker. From 2019-2021 the négociant project is based out of cellars in Petronell-Carnuntum, a short drive from Vienna; in 2022, the trio moved the majority of their production to a newly acquired cellar in Gols in Burgenland, while retaining one of their two small cellar sites in Petronell-Carnuntum.
 
Schuster, a cook then taking time off from work at Vienna wine bistrot MAST, worked harvest at Matassa in 2018 before continuing at Partida Creus, where he met Ferris, a native of Basingstoke (UK), who had just finished a stint working in Paris wine bar Chez Nous. Partida Creus' Massimo Marchiori encouraged the duo to make a small quantity of their own wine that year, inspiring the founding of Kollektiv Peternell in 2019, with the inclusion of Schuster's childhood friend Ecker. In the meantime, Ferris went on to work as a server at Bar Brutal, while Schuster returned to cooking at Vienna wine bistrot MAST, until moving to rejoin his companion Elsa Gauthier at her restaurant Jeanne in Antibes in 2020. 
 
Kollectiv Peternell remains a part-time endeavor for all three founders. Ferris manages Rundbar in Vienna, while Schuster cooks at Jeanne in Antibes, and Ecker bartends at a nightclub in Vienna. The trio source grapes chiefly from organic and biodynamic growers around Burgenland. (They count Pamhagen vignerons the Anderts as valued friends and supporters.
Kollektiv Peternell, House Pet Nat