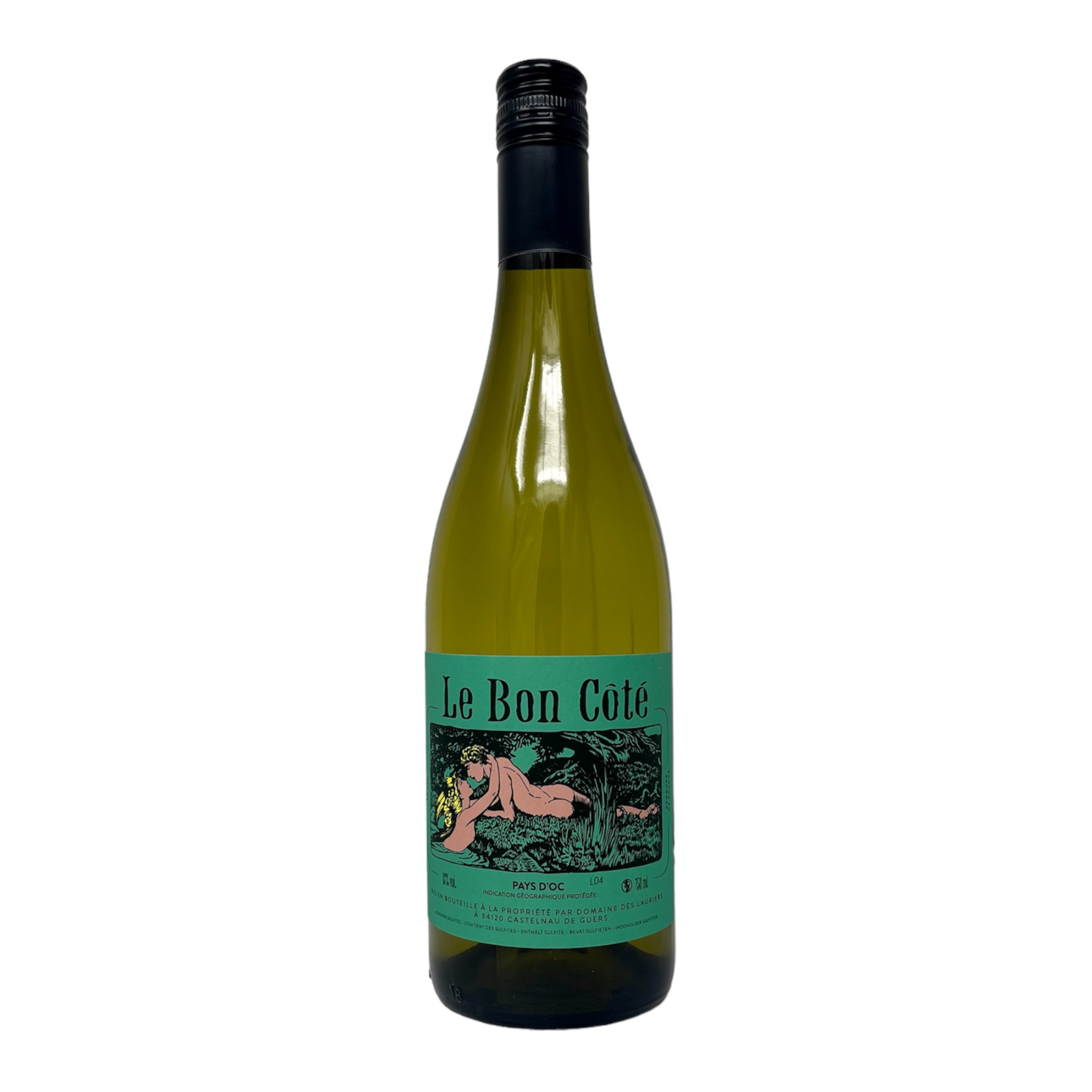 DESCRIPTION
Crisp, aromatic, citrus & juicy stone fruit. Smooth, balanced and easy drinking.
Grapes: Viognier, Vermentino, Terret
Place:  Languedoc, France
ABV: 13.0%
Colour: White
Vintage: 2021
PRODUCER PROFILE
Domaine des Lauriers are commited to sustainable viticulture and they're Terra Vitis certified. Located close to the Mediterranean coast the wines here always have great freshness, and their variety of soils adds character to the wines. Le Bon Côté means The Bright Side.