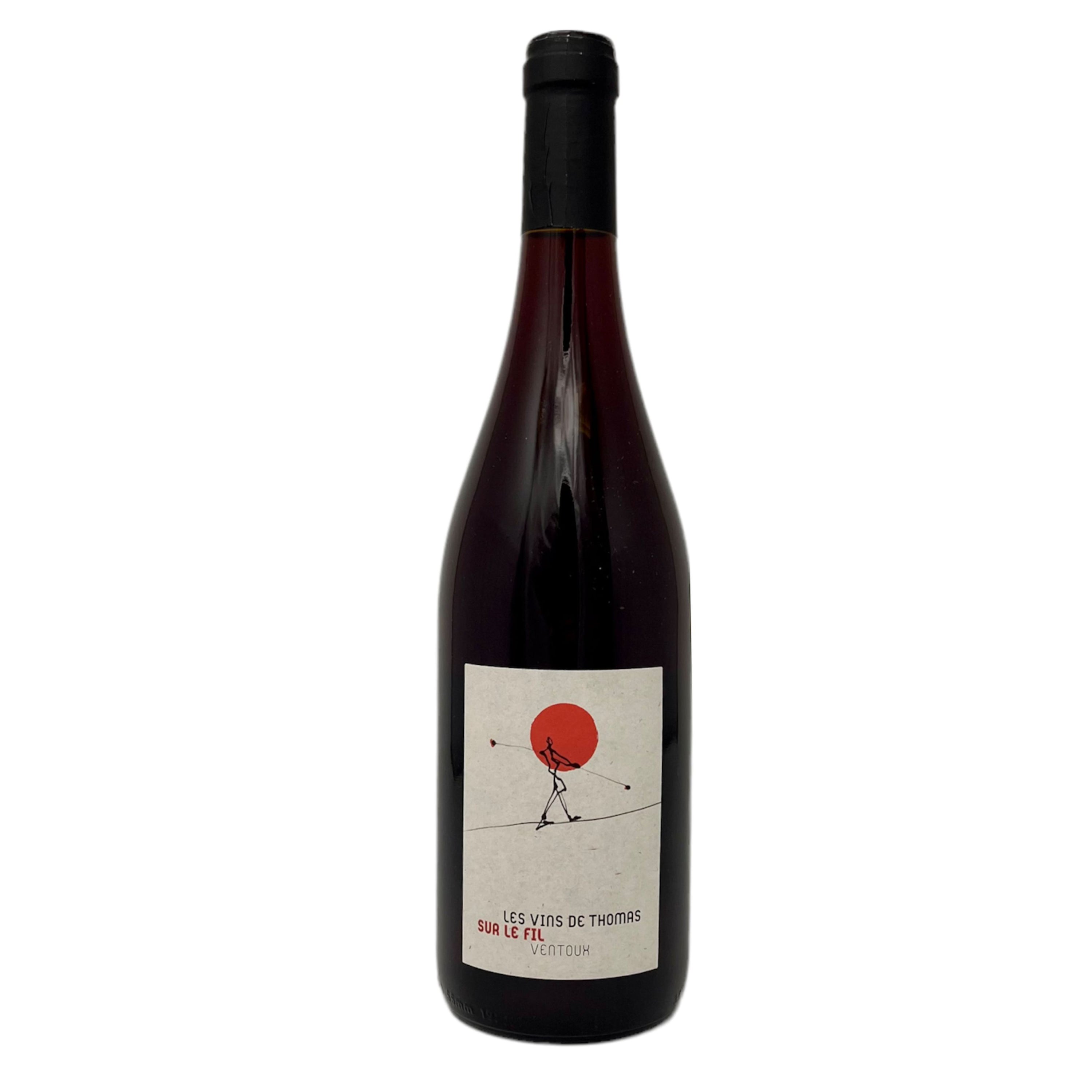 Les Vins De Thomas, Ventoux Rouge 'Sur Le Fil'
DESCRIPTION
Beautiful strawberry, raspberry, cherry, blackcurrant, with a very slight peppery finish. Light bodied, could be served slightly chilled.

Grapes: Shiraz, Grenache 
Place: Southern Rhone, France
ABV: 13.5%
Colour: Red
Vintage: 2020
PRODUCER PROFILE
The man behind the wine, Thomas Jullien, grew up in the foothills of Mount Ventoux where he farms these grapes organically. They come from a mix of three different vineyards and are selected specially for the 'Sur le Fil' which is self-described by Thomas as the 'glou glou' cuvée.
Les Vins De Thomas, Ventoux Rouge 'Sur Le Fil'