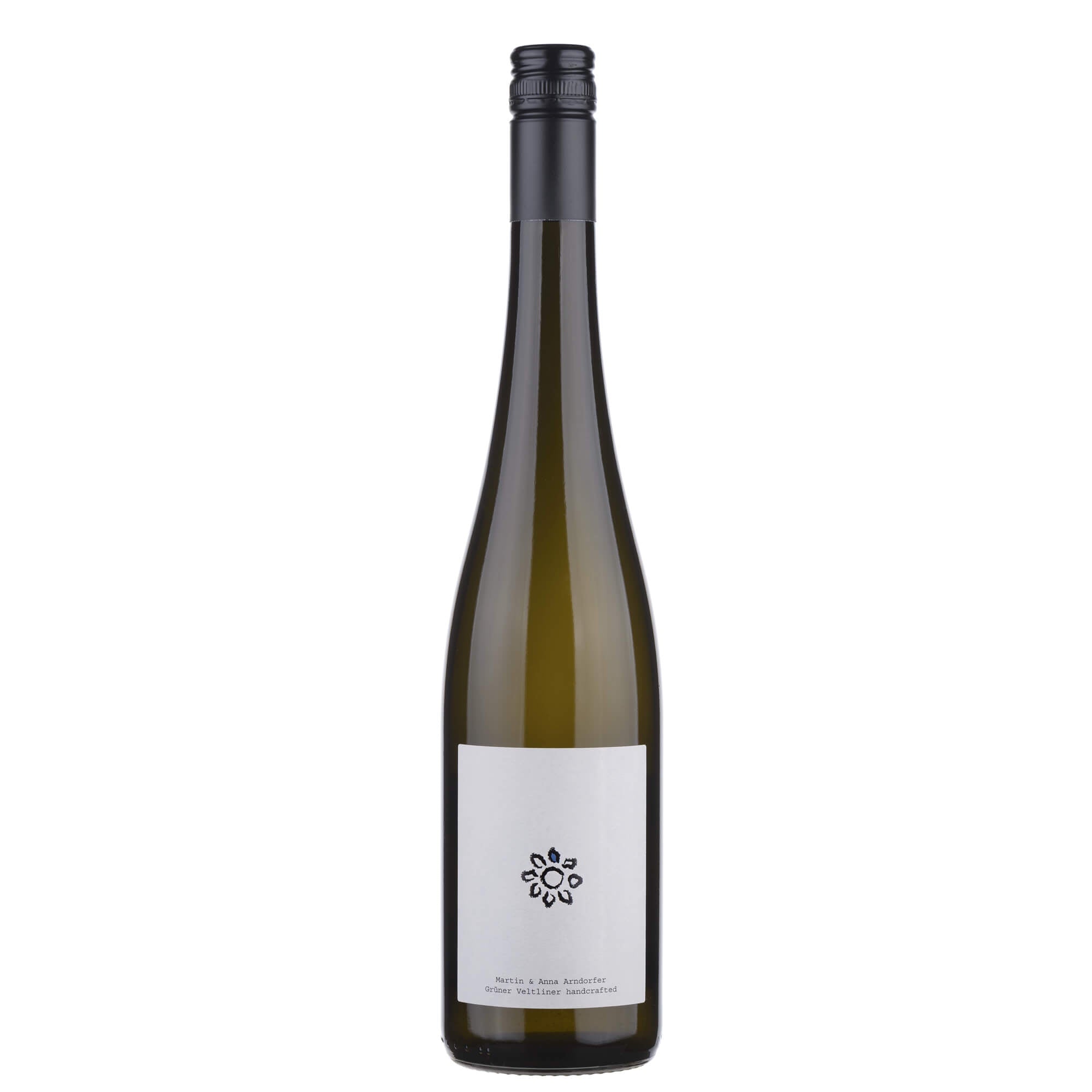 MA Arndörfer, Grüner Veltliner Handcrafted
DESCRIPTION
Super bright, fresh and crisp Grüner that's also a little bit saline and also smokey/minerally on the finish.
This is a completely smashable everyday drinking white.
Grapes: Grüner Veltliner
Place: Kamptal, Austria
ABV: 12%
Colour: White
Vintage: 2020 
PRODUCER PROFILE 
The Arndorfer watchword is origin. Martin & Anna also believe that the role of the vigneron is crucial – artisanship thus is the combination of creativity, sensitivity and personality. "Origin for us though is restricted to the vineyard and the vines. The vines soak up the vigour of the soil and their surroundings and give the grapes their unmistakable character based on their origin. Even though we do not feel bound by tradition, we want to emphasise that the influence of the vineyard is crucial to our philosophy. We are convinced that it is impossible to make two wines exactly the same if the grapes come from different vineyards, regions or countries." We think that the most important part of the vineyard is life and balance. Both things are very closely connected with our soils and the work/management we do with the soil. There are lot of little animals and partly very big mycelium in the soil which help the vine to get water and nutrients, but they need their "home" and food. So in our viticulture we try to provide them what they need so they will provide our vines what they need… if we assault our vines (fertilizer and herbicide) we will not have life and balance in our soil.
MA Arndörfer, Grüner Veltliner Handcrafted