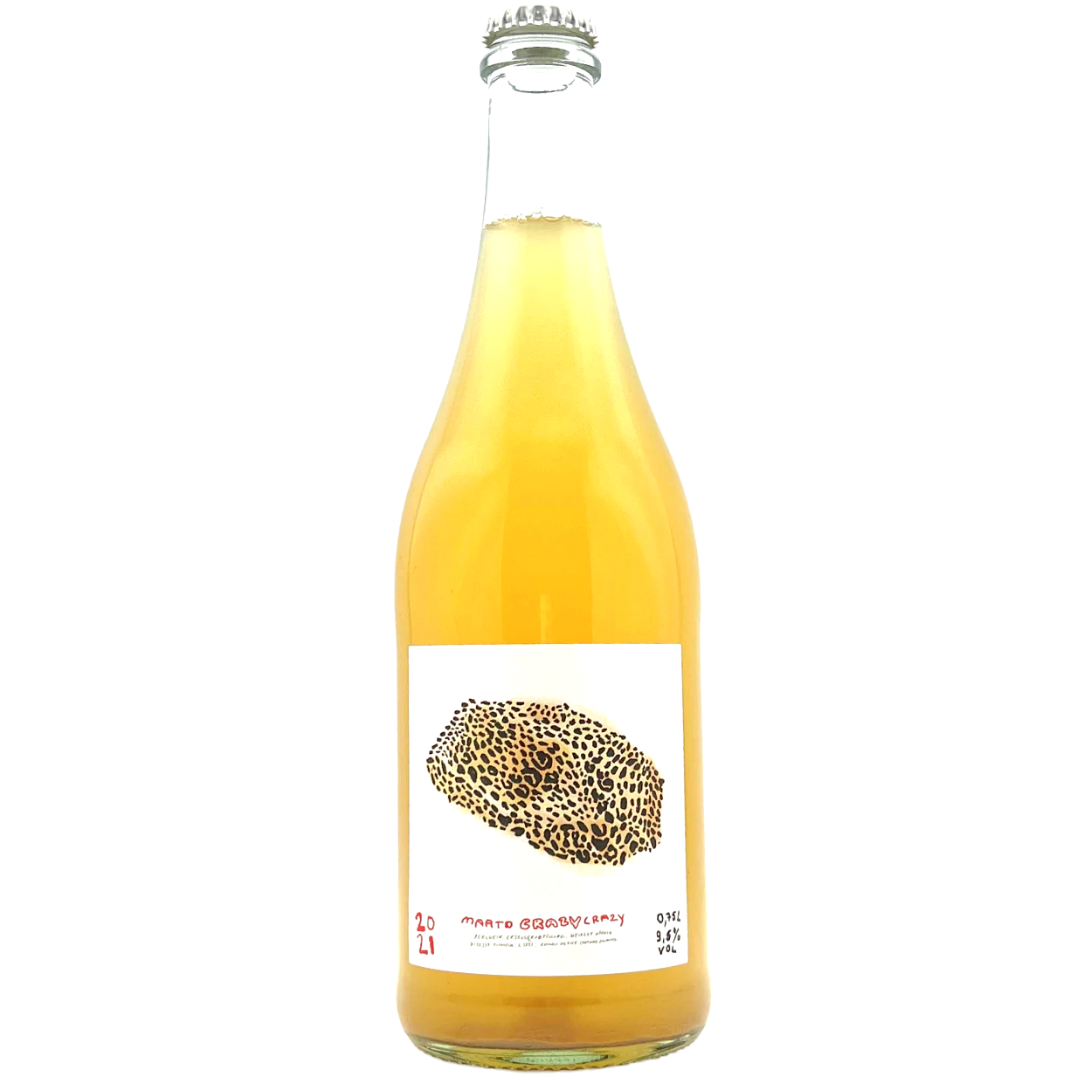 Marto, Crazy Crazy Pet Nat
DESCRIPTION
Crazy Crazy is back! This vintage sees the tropical mango notes upped and it's got a mega juicy mouthfeel.
Make sure this is well chilled and you've got a glass nearby as it's a bit lively on openeing but what do you expect from a wine called Crazy Crazy right?
Grapes: Würzer, Huxelrebe, Müller-Thurgau
Place: Rheinhessen, Germany
ABV: 9.5%
Colour: White Sparkling
Vintage: 2021
Size: 750ml
PRODUCER PROFILE
Marto is the project of Martin Wörner, a young winemaker taking the wine world by storm. After spending some time with Tom Lubbe at Matassa and the folks at Gut Oggau, he dropped his first vintage in 2017. Yeah, 2017! He's already gaining a reputation as an up and coming star, and after tasting this field blend (all his grapes in one), you'll get why.
Marto, Crazy Crazy Pet Nat