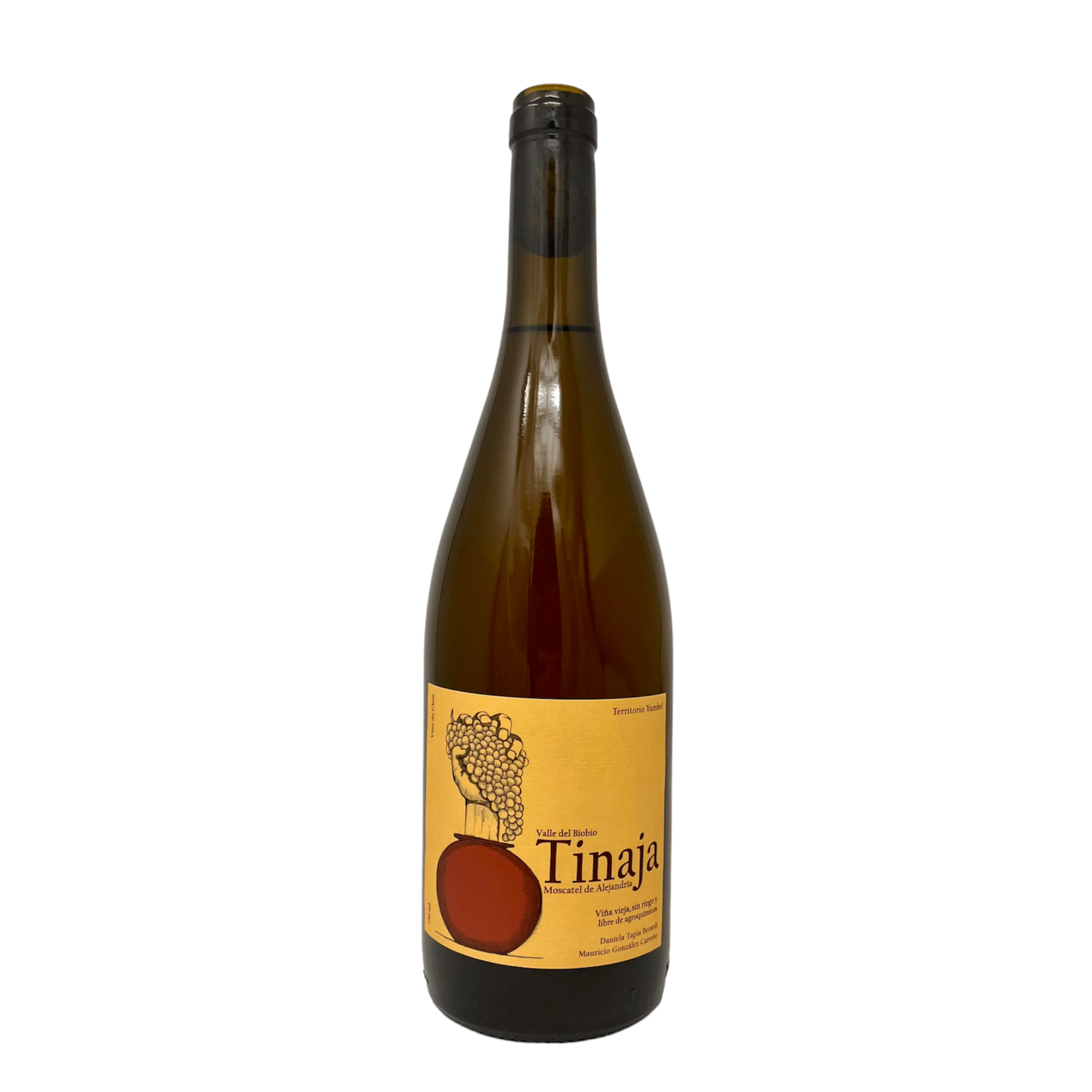 Mauricio Gonzales, Tinaja Moscatel
DESCRIPTION
Super fruity, tropical, aromatic, juicy, stone fruits, with really nice texture.
Grapes: Moscatel
Place: Bio Bio Valley, Chile
ABV: 11.0%
Colour: Orange
Vintage: 2021
PRODUCER PROFILE
Mauricio is part of the Asociación de Productores de Vino Campesino de Chile, organised by natural wine advocate and sommelier Macarena Lladser. Their group of four all practice within the wine regions of the Secano Interior. They dry farm their organic land and mostly old ungrafted vines. Devoted to low intervention winemaking they are committed to revitalising the local heritage of the pipeño made from the grape país, raised in pipas – barrels made from the local wood raulí.
Mauricio Gonzales, Tinaja Moscatel