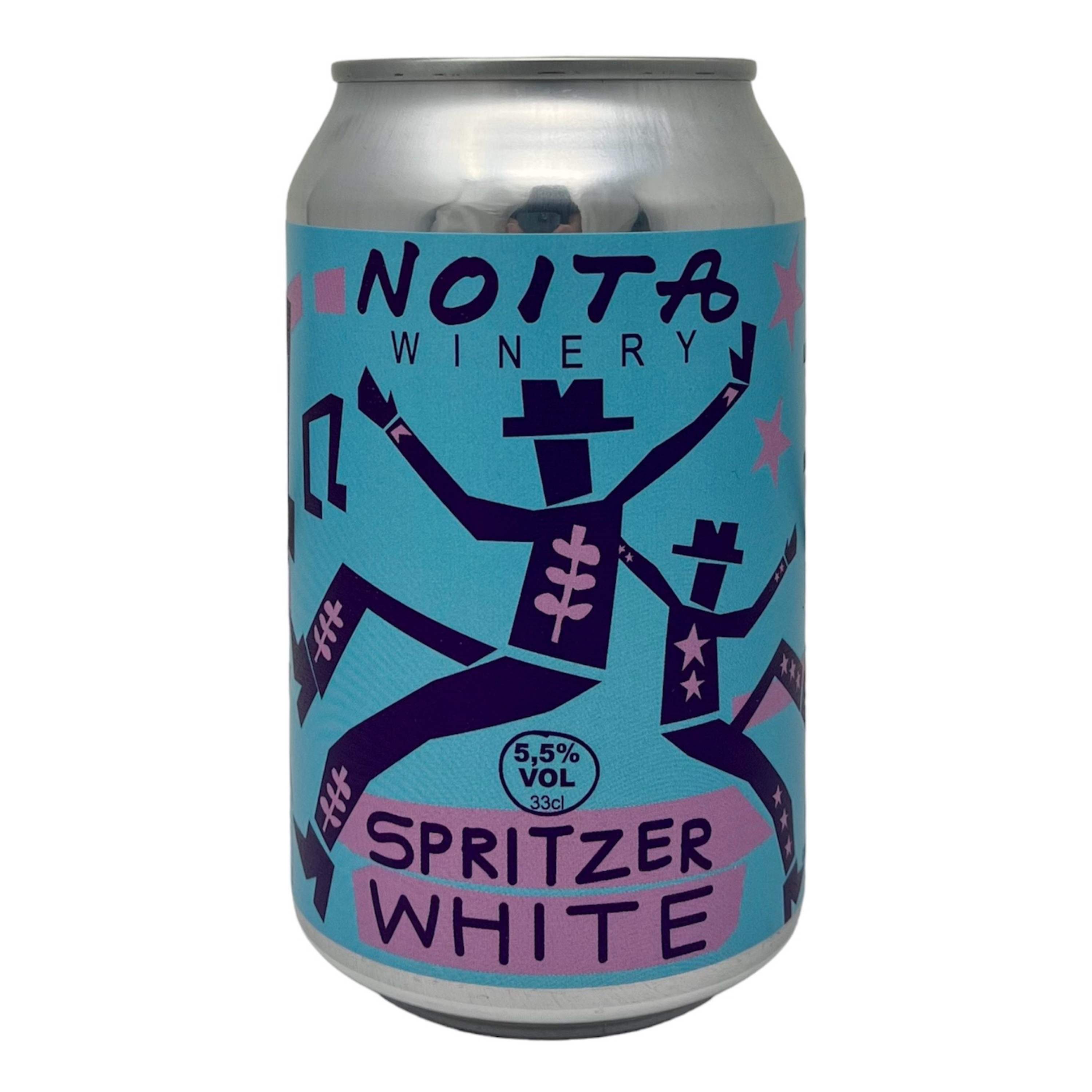 Noita, White Spritzer 330ml can
DESCRIPTION
Fresh, spritzy and juicy. Natural wine skins fermented on lees and mixed with apple juice. Perfect if you fancy a pet nat, but don't want the alcohol. Serve over ice.

Place: Fiskars, Finland
ABV: 5.5%
Colour: Orange
PRODUCER PROFILE
Noita is Finland's first urban winery, 1 hour west of Helsinki in the tiny village of Fiskars. They make their wines using only handpicked organic grapes from the EU, native yeasts, and as little intervention as possible.
To make sure they really get the mileage out of their grapes, they are used 3 times in the village - fruit for the wine, lees and skin for beer at the nearby brewery, and whatever's left for Noita's own moonshine. A young and exciting winery with wines to match.
Noita, White Spritzer 330ml can