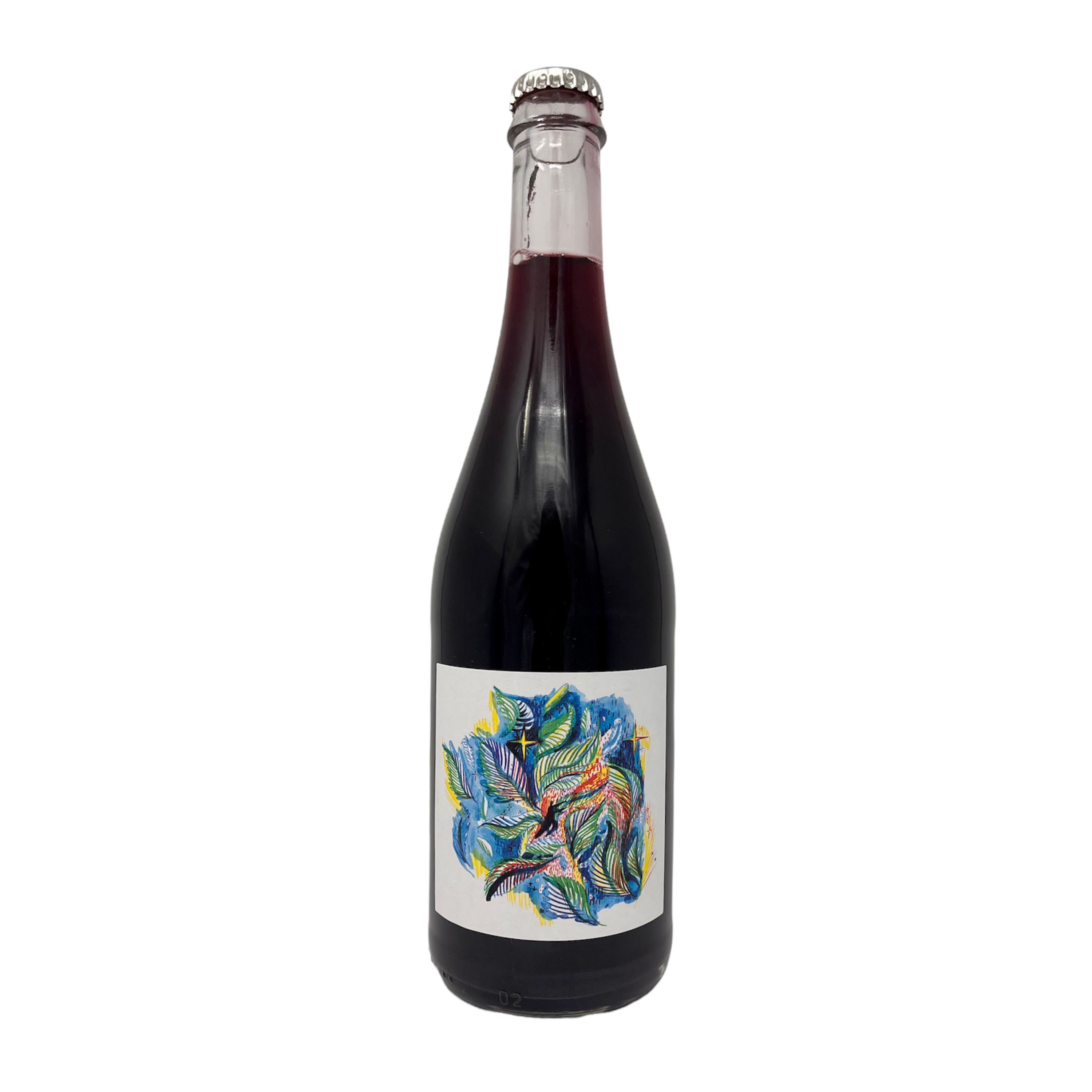 Offbeat, Wild Juice Chase
DESCRIPTION
A crunchy red cherry fizz with nice balanced acidity. Very excited to have this one!
Grapes: Triomphe, Bacchus
Place: Wiltshire, England
ABV: 10.5%
Colour: Red Sparkling
Vintage: 2021/22
PRODUCER PROFILE
Offbeat Wines began in 2018 as Daniel Ham's way to express himself while making the wine at Langham Wine Estate in Dorset. From the 2020 harvest Dan and his wife Nicola are making the wines in their own cellar, a converted barn at Botley's Farm, just outside Salisbury.
Both marine biologists, Dan was bitten by the winemaking bug in New Zealand whilst living out there to complete Nicola's PhD. With Nicola now working in environmental impact mitigation, Dan started his career in wine at Ridgeview in 2012 following courses at Plumpton College. He has now gone full circle and is making wine in probably some of the smallest volumes in the UK. The wines are made based on how Dan feels the grapes best express themselves, simply making wines he likes to drink. 
In addition to the organic and biodynamic vineyards they have a relationship with, some of the fruit Dan & Nic have purchased to supplement their 2020 vintage has been farmed conventionally, though all cuvees are fermented with wild yeasts and so far, no sulphur has been added in the cellar. 
As the Offbeat project continues to slowly expand and the search for responsibly farmed fruit continues, the plan is for Nicola to transition from her work in ecology and step into the vines full time, with the family hoping to be on a farm of their own in the future.
Offbeat is part of proving the real potential of English wine, they are some of the most exciting being made in the UK.
Offbeat, Wild Juice Chase