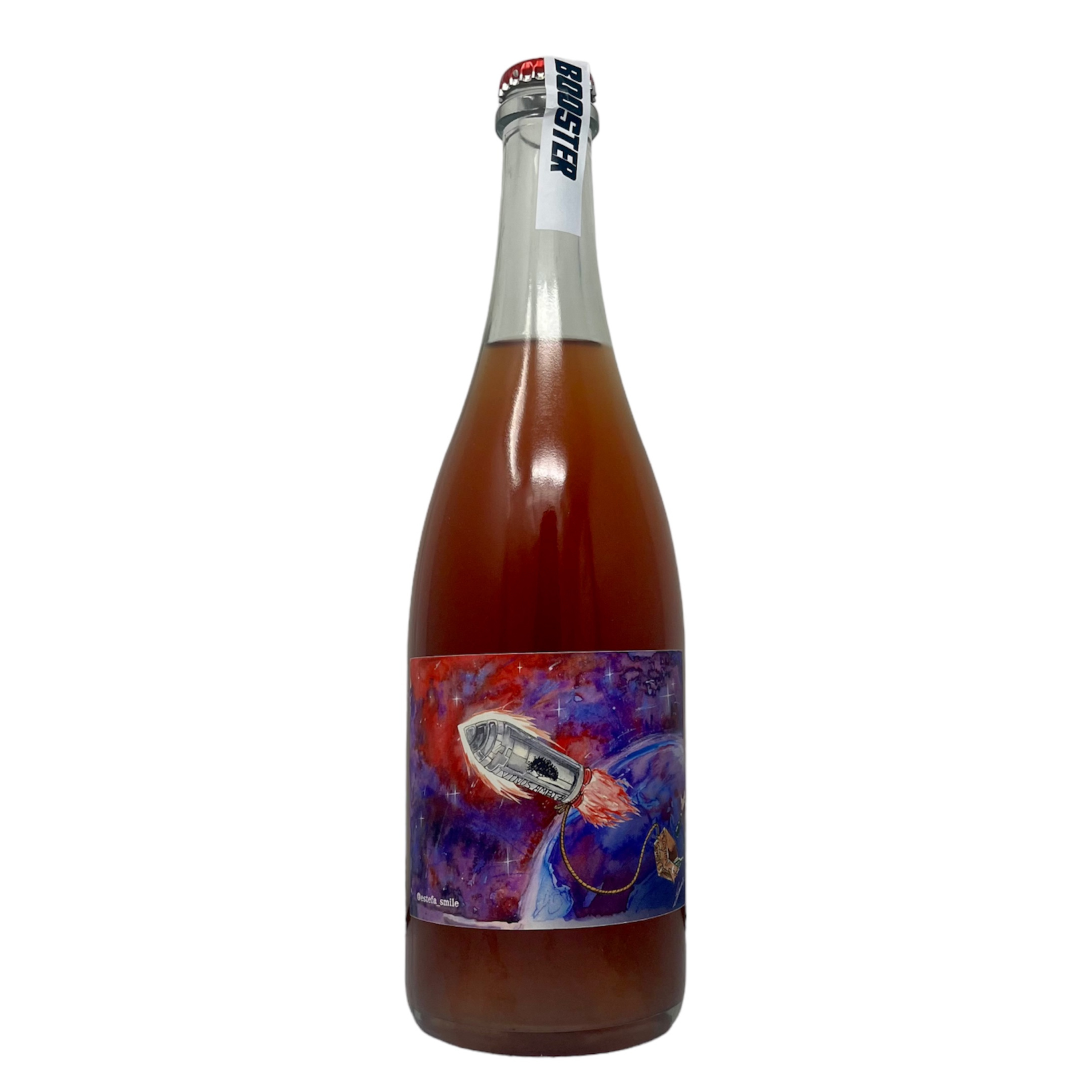 Pequeños y Salvajes, Pet Nat Booster
DESCRIPTION
Refreshing plum, cherries, raspberries and tropical fruit fizz.
Grapes: Tempranillo, Moscatel
Place: Madrid/Ávila, Spain
ABV: 11.5%
Colour: Sparkling Rosé
Vintage: 2021
PRODUCER PROFILE
Vicky and Nahuel met as sommeliers at the 3 Michelin star Martín Berasategui restaurant in San Sebastian. After 5 years there they decided to take their passion for wine to the next level and become winemakers. Long fans of Fabio Bartolomei's (Vinos Ambiz) wines, they spoke to Fabio who decided to support the young couple, providing them with equipment and a space to make wine in his cellar in El Tiemblo. In exchange Vicky and Nahuel help Fabio out with some work around the cellar. Though their first vintage was small, Vicky and Nahuel have since managed to take on 6 hectares around the Gredos villages of El Tiemblo and El Barraco. Small hilly parcels of bush vines planted on granite between 700 and 1000 metres above sea level. They are working with indigenous varieties Garnacha, Moscatel, Albillo and AIrén. 
Pequeños y Salvajes, Pet Nat Booster