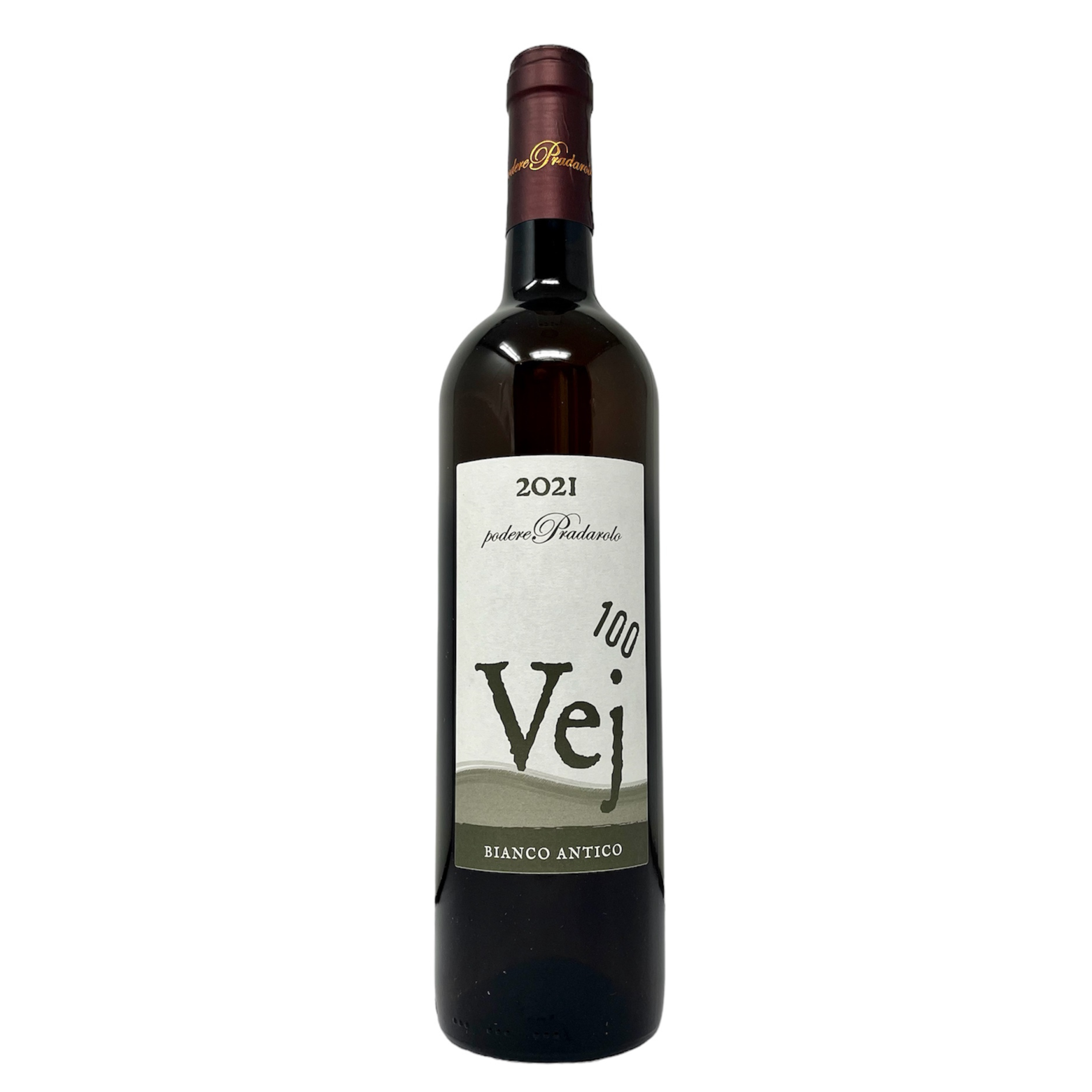 Podere Pradarolo, Vej Bianco Antico
DESCRIPTION
Orange, lemon, apricot, peach, elderflower, orange blossom, citrus peel, herbs.
Grapes: Malvasia di Candia Aromatica
Place: Emilia Romagna, Italy
ABV: 12.5%
Colour: Orange
Vintage: 2021
PRODUCER PROFILE
Alberto of Podere Pradarolo is a preservationist - in the vines he works using organic methods, focusing on three local varieties. In his cellar, underneath the farm's ancient barn, he allows for natural fermentation only, without temperature control or the addition of sulphur. The wines produced here undergo extreme periods of maceration, a production technique Alberto believes eases digestion and connects the drinker to the local area. 
Podere Pradarolo, Vej Bianco Antico