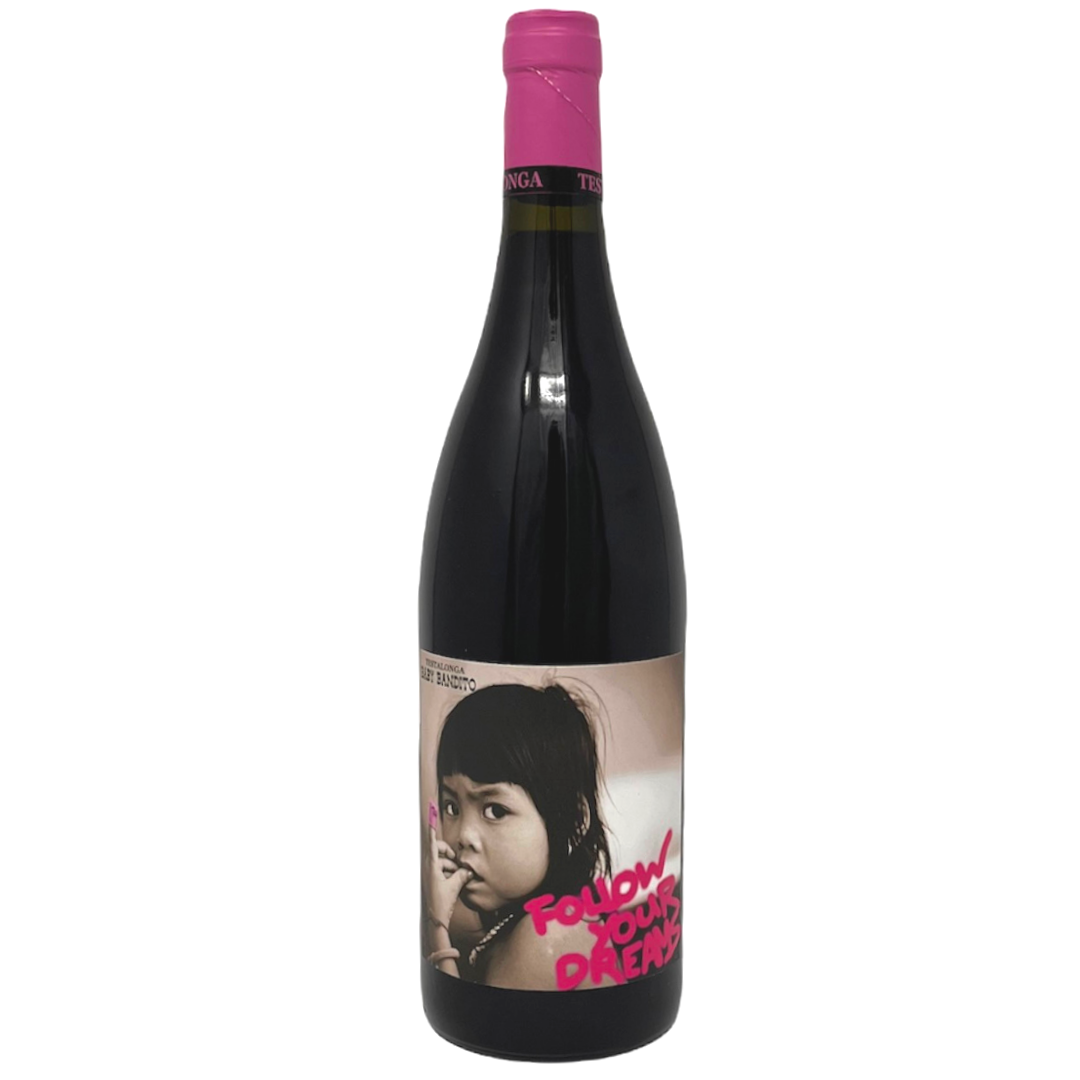 Testalonga, Baby Bandito Follow Your Dreams
DESCRIPTION
Straight up jooooose, think fresh raspberry and cherries an absolute delight.
Grapes: Carignan
Place: Swartland, South Africa
ABV: 12%
Colour: Red
Vintage: 2021
PRODUCER PROFILE
Craig Hawkins is a young winemaker who has travelled extensively in Europe and worked in Portugal and Austria. He makes wines under his own Testalonga El Bandito label and a few years ago he introduced the Baby Bandito wines. He experiments in each vintage although he has pretty well found his winemaking style.
Testalonga, Baby Bandito Follow Your Dreams