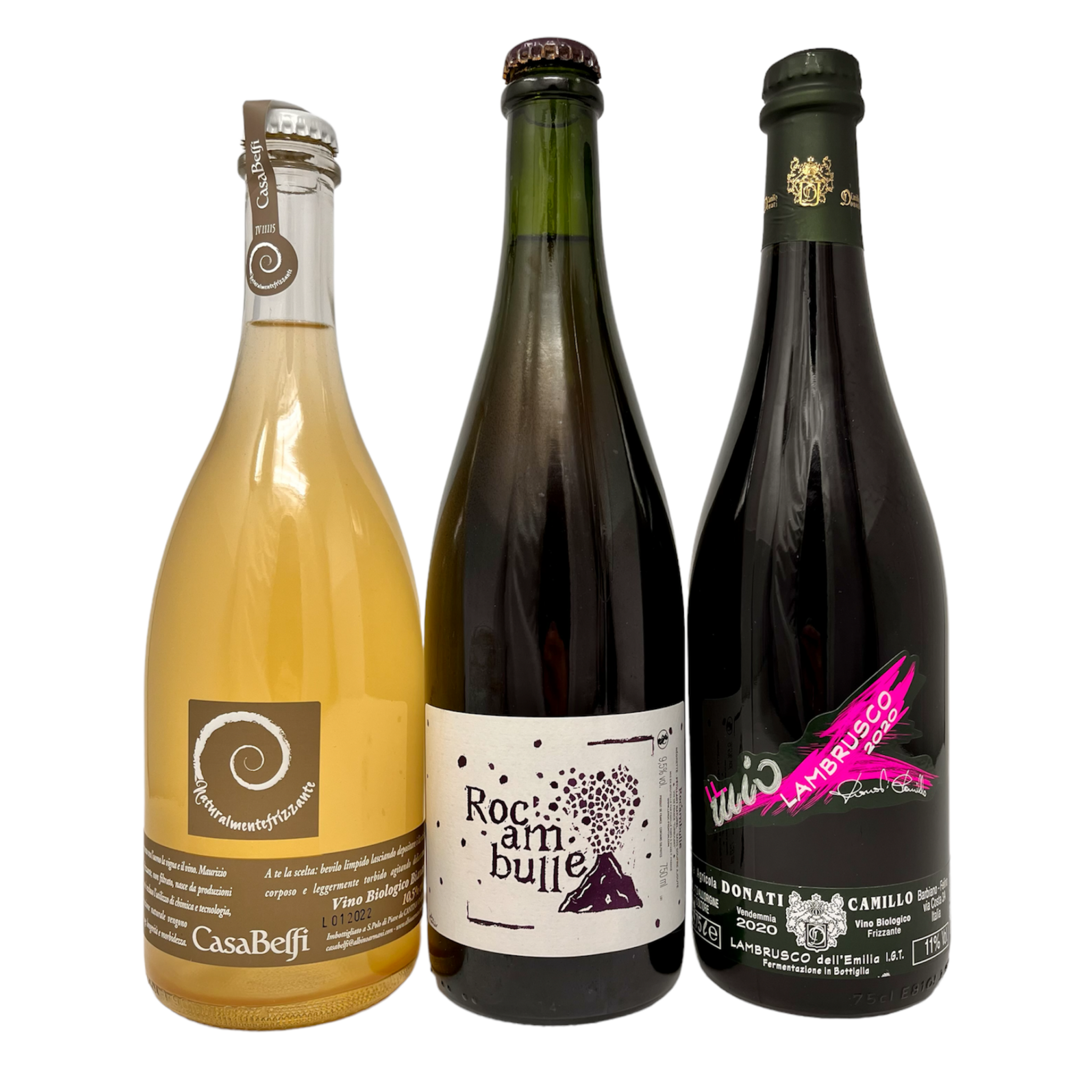 DESCRIPTION
3 x juicy Pet Nat's to get you through 2022;
1 x Casa Belfi, Bianco Bio Frizzante
Light bodied, bone-dry and, as hazy as a blizzard in a snow globe. Citrus, yeast and baked bread. Natural Prosecco.
Glera from Veneto, Italy.
1 x Chateau Le Roc, Roc Ambulle Pet Nat
This Sparkling Rosé is a big juicy cherry bomb. Super fizzy - open as cold as possible.
Negrette from Fronton, France.
1 x Camillo Donati, Lambrusco Rosso
Our staff favourite Sparkling Red - red berries and cherries in a lovely medium bodied fizz. 
Lambrusco from Emilia Romagna, Italy.