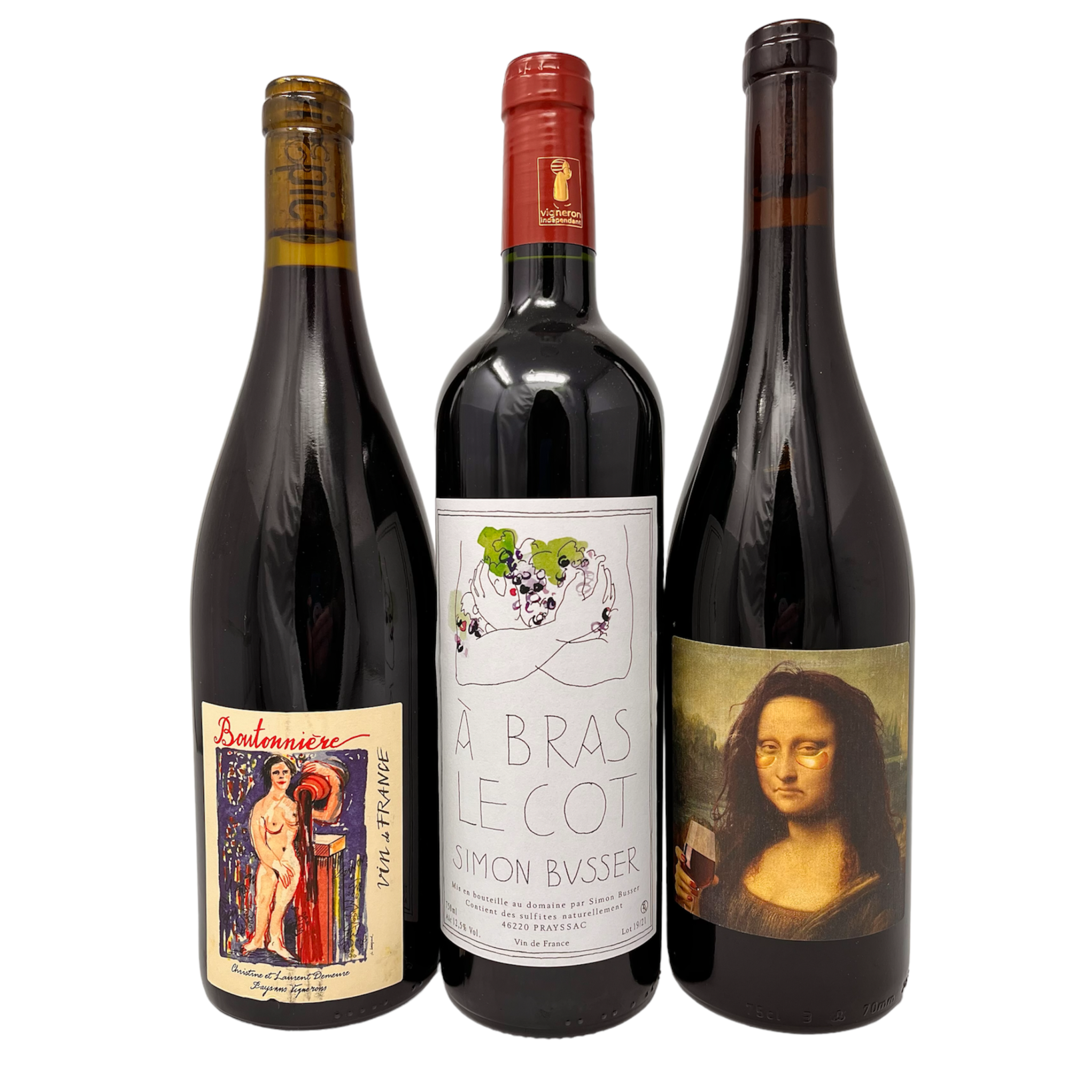 DESCRIPTION
3 x killer reds to get you through the festive season;
1 x Simon Busser, À Bras Le Cot
A classic, crowd-pleasing, full bodied Malbec, with a touch of minerality.
Malbec from Cahors, France


1 x Dom Bliskowice, Monday Lisa
A really brilliant wine. Fruity, elegant and complex juice, an explosion of blackberries, lots of black cherries, plus rosemary and a touch of moss. 
Regent & Rondo from Vistula River, Poland
1 x Demeure, Boutonniere
A proper easy drinking one. Peppery cherry, wild red berries & light bodied.
Gamay & Siebel from Loire, France