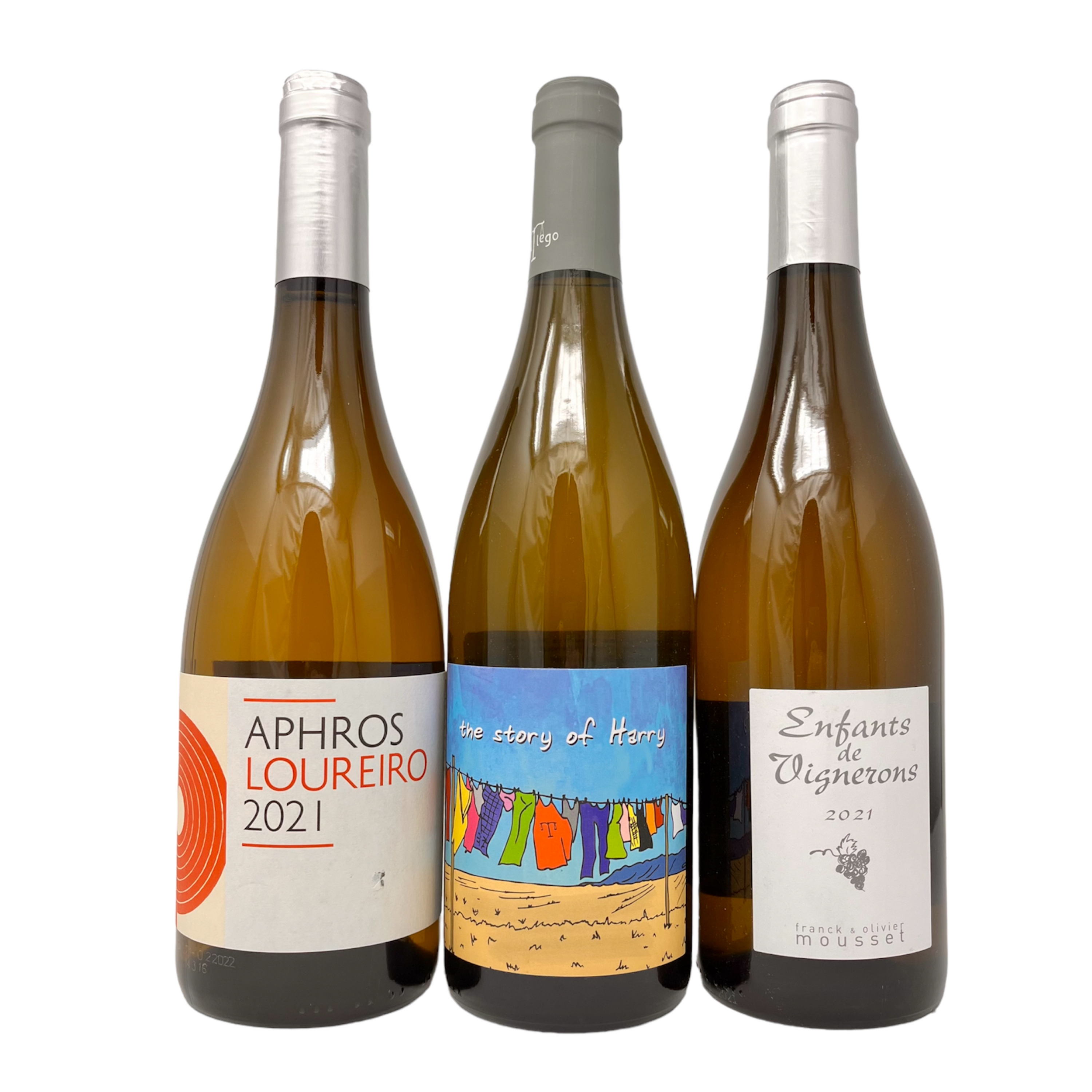 DESCRIPTION
3 x our favourite white wines of the year;
1 x Intellego, Story of Harry
Super dry, super high acidity, loads of lemon, peach, a little salty with honey vibes!
Chenin Blanc & Chardonnay from Swartland, South Africa
1 x Clos Saint-Michel, Cotes Du Rhone Blanc 'Enfant des Vigneron'
A lovely starting point for natural whites. Easy going, fresh, fruity and aromatic. Beautifully balaced. 
Grenache Blanc & Clairette from Sorgues, Rhone, France.
1 x Aphros Loureiro, Vinho Verde Branco
Natural Vinho Verde that's got loads of fresh citrus like lemon and tangerine acidity backed up by delicate floral notes and minerality. 
Loureiro from Vinho Verde, Portugal