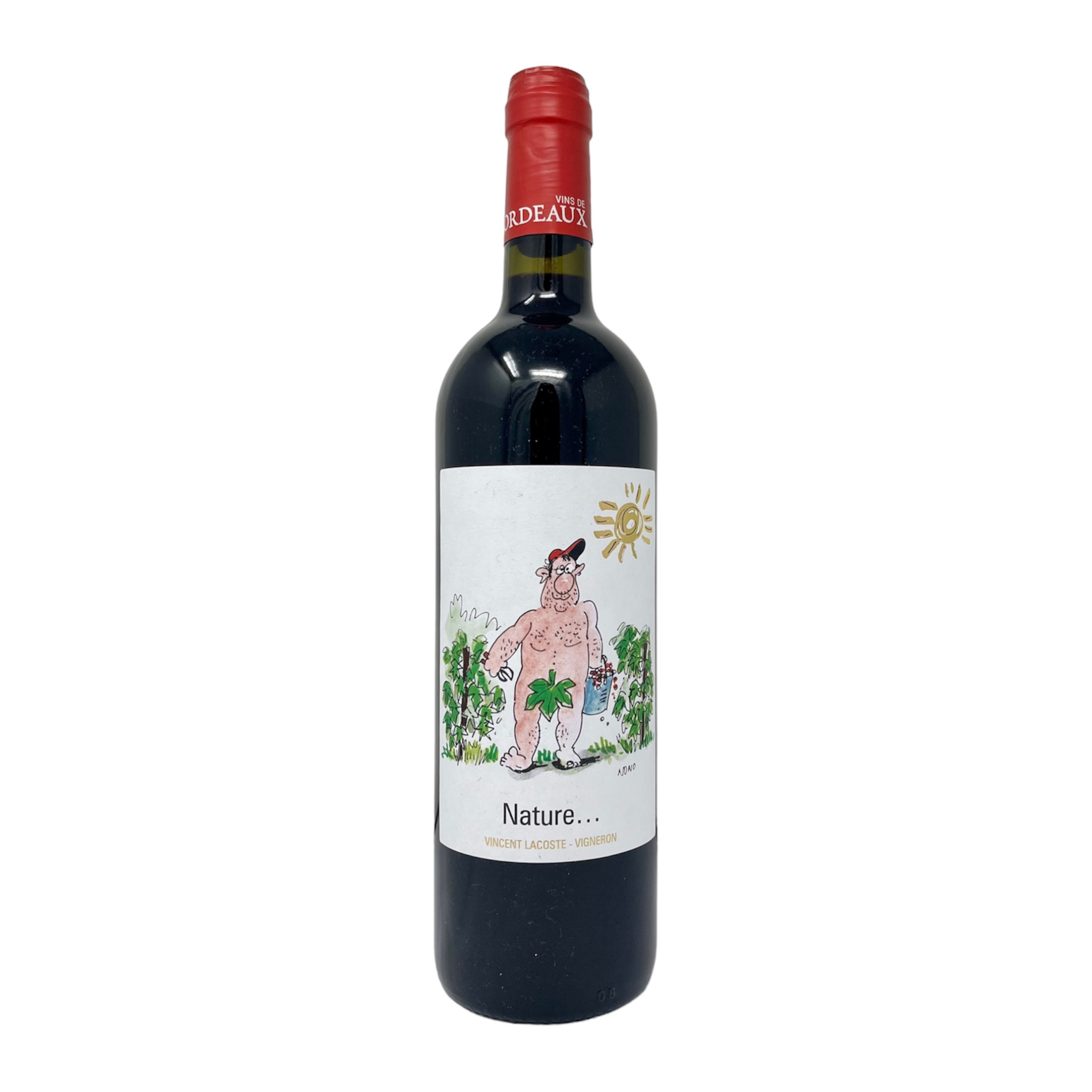 Vincent Lacoste, Nature...
DESCRIPTION
An amazing natural Bordeaux - no oak - earthy, juicy beetroot, ripe red fruits, vegetal, soft tannin. 
Grapes: Merlot, Cabernet Franc
Place: Bordeaux, France
ABV: 12.5%
Colour: Red
Vintage: 2021
PRODUCER PROFILE
Now in its 7th generation, Vignobles Lacoste is the story of a Bordeaux family through the ages. In 1856 the family first bought vines and land on the highest bank of the Garonne, 30 mins SW of Bordeaux. Now, their 43ha of vineyards consists of 50% Merlot, 25% Cabernet Sauvignon and Cabernet Franc and the rest white varieties, predominantly Semillon.
After generations of commercial growth, economic challenges and the technological revolution, it was in 2005 that Vincent (6th generation), decided a change was needed to move to organic viticulture. After years of chemical dependence and poor soil quality leading to a homogenised style of wine they achieved organic certification. Now they make wines with gentle-extraction adding nothing but a little S02 at bottling if any.
Fun, modern and approachable, the labels are an homage to the Nono the gardener at the Chateau for over 50 years.
Vincent Lacoste, Nature...