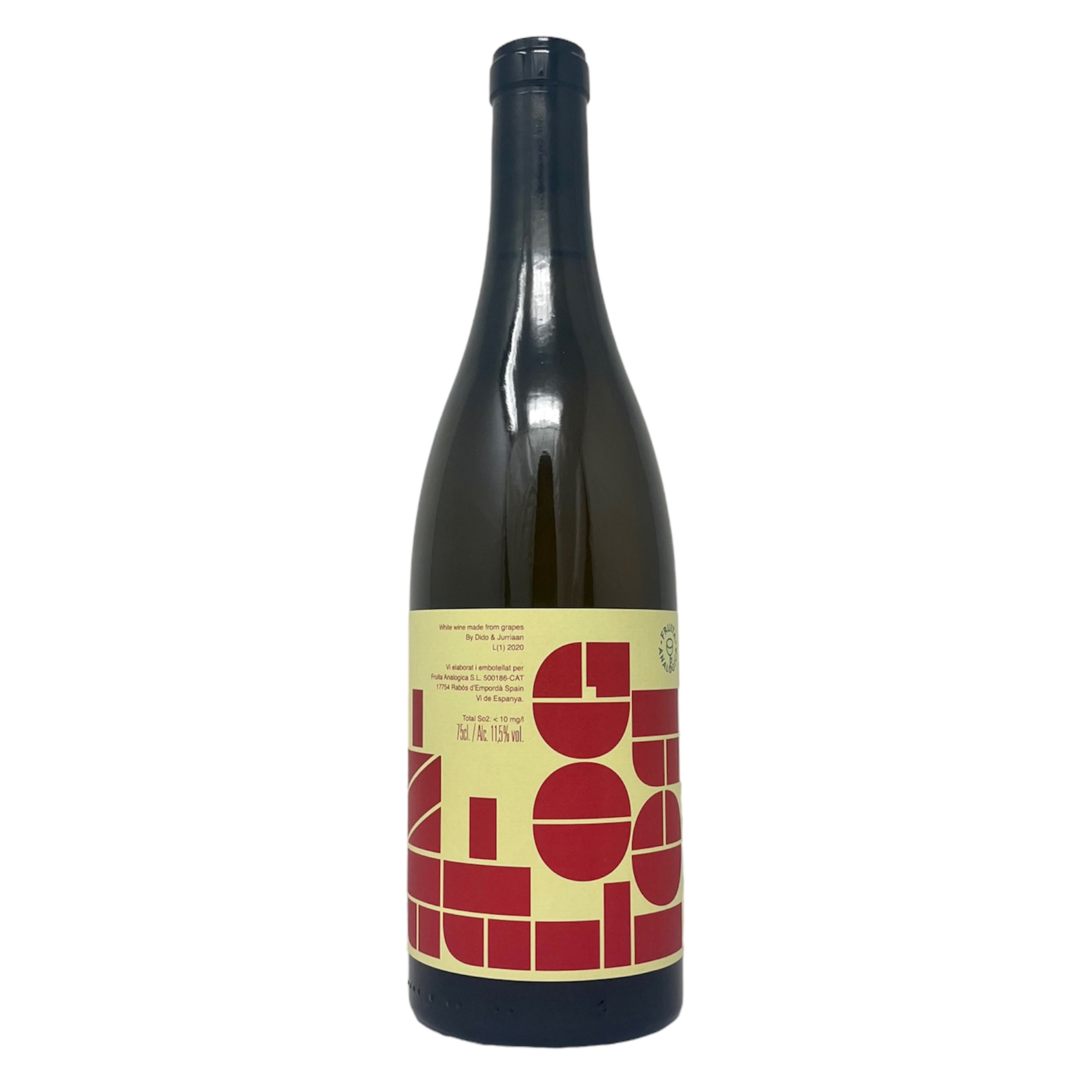 Vinyes Tortuga, Fruita Analogica, Blanc
DESCRIPTION
Incredibly well balanced, with flavours of lemon peel, salinity - really mellow and easy to drink.
Grapes: Xarel-lo, Macabeu
Place: Girona, Spain
ABV: 11.5%
Colour: White
Vintage: 2020
PRODUCER PROFILE
Charismatic young winemaker couple (Dido and Jurriaan) fell in love with winemaking whilst Dido was doing her masters in Cultural Anthropology, focussing on the independent winemakers of the Swartland.. The couple spent the next 4 years travelling around the world working for winemakers they loved before they finally settled in the Alt Emporda. They found 11 hectares with a tiny shack of a house and 9.5 hectares of vines and quite ambitiously crowdfunded enough money to buy it all plus some old winemaking equipment. In their own words, every day they discover more and more about the land, the climate and terroirs in their new home and each vintage gives them more insight. 
Vinyes Tortuga, Fruita Analogica, Blanc