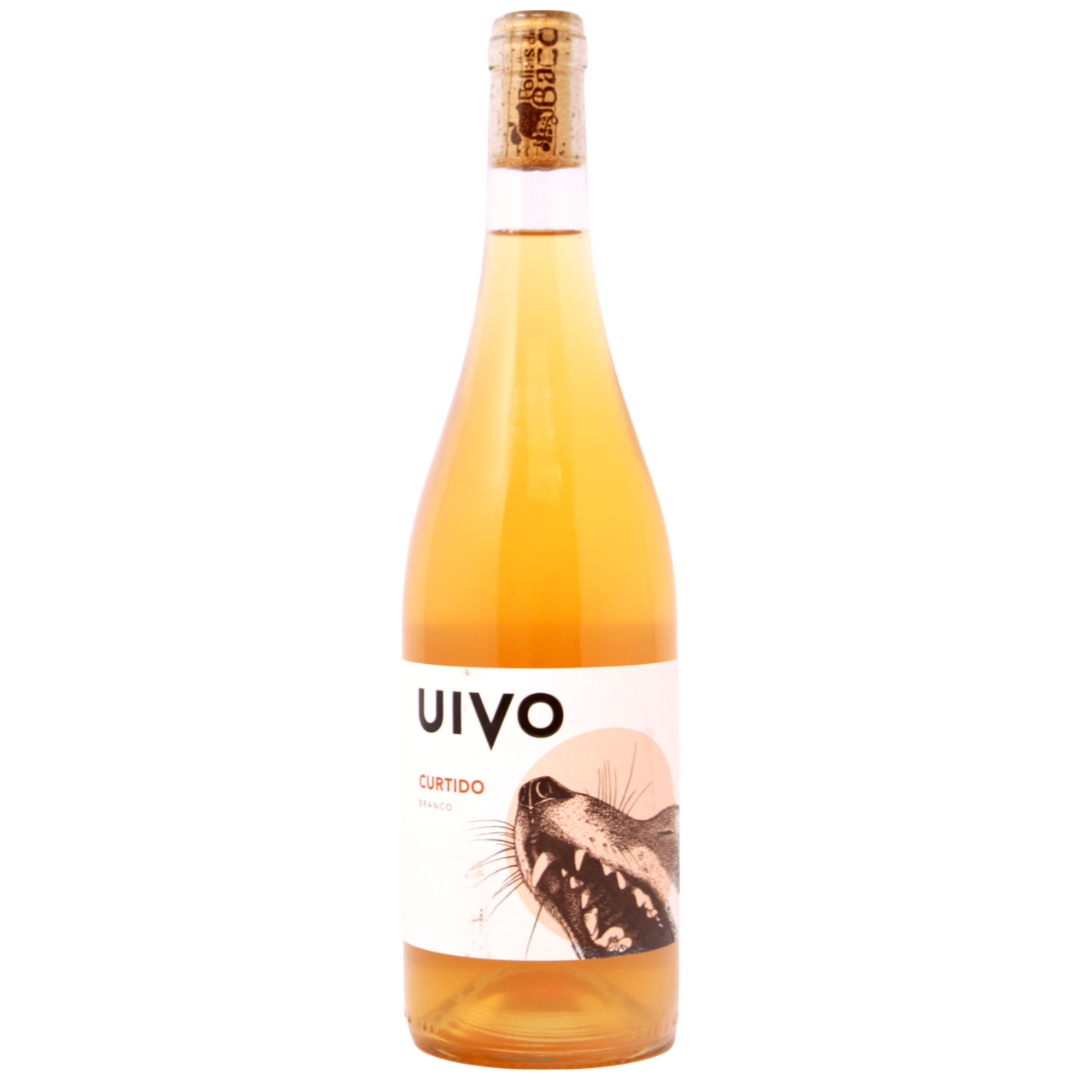 Folias de Baco, Uvio Curtido
DESCRIPTION
A zesty, saline orange wine with honey and herbal notes.
Grapes: Moscatel Galego
Place: Douro, Portugal
Colour: Orange
ABV: 10%
Vintage: 2022
PRODUCER PROFILE
Tiago Sampaio is the young winegrower and oenologist at Folias de Baco. However, a grandson of winegrowers in the Douro, we can say that it all started in his childhood. It was his grandfather's piggyback that he had his first contact with agriculture and the world of wines, learning to know a craft that was born of pure curiosity and child's play.
Tiago studied agriculture in Santo Tirso, where he learned the most modern philosophies of wine production, without ever forgetting his roots in the cooler slopes of the Douro Valley, returning to start his own project in 2007 with the old vineyards belonging to his family.
Since then he has developed his work in the area of ​​sustainable viticulture and the production of natural wines. It is from this meeting between the winemaking traditions of the Douro - one of the oldest demarcated wine regions in the world, a naturally preserved land, with rugged landscapes, sculpted by a temperamental river and the hard work of men - and its studies and research, which is born an irreverent and unique range of white, red, sparkling and sweet wines.
Folias de Baco, Uvio Curtido