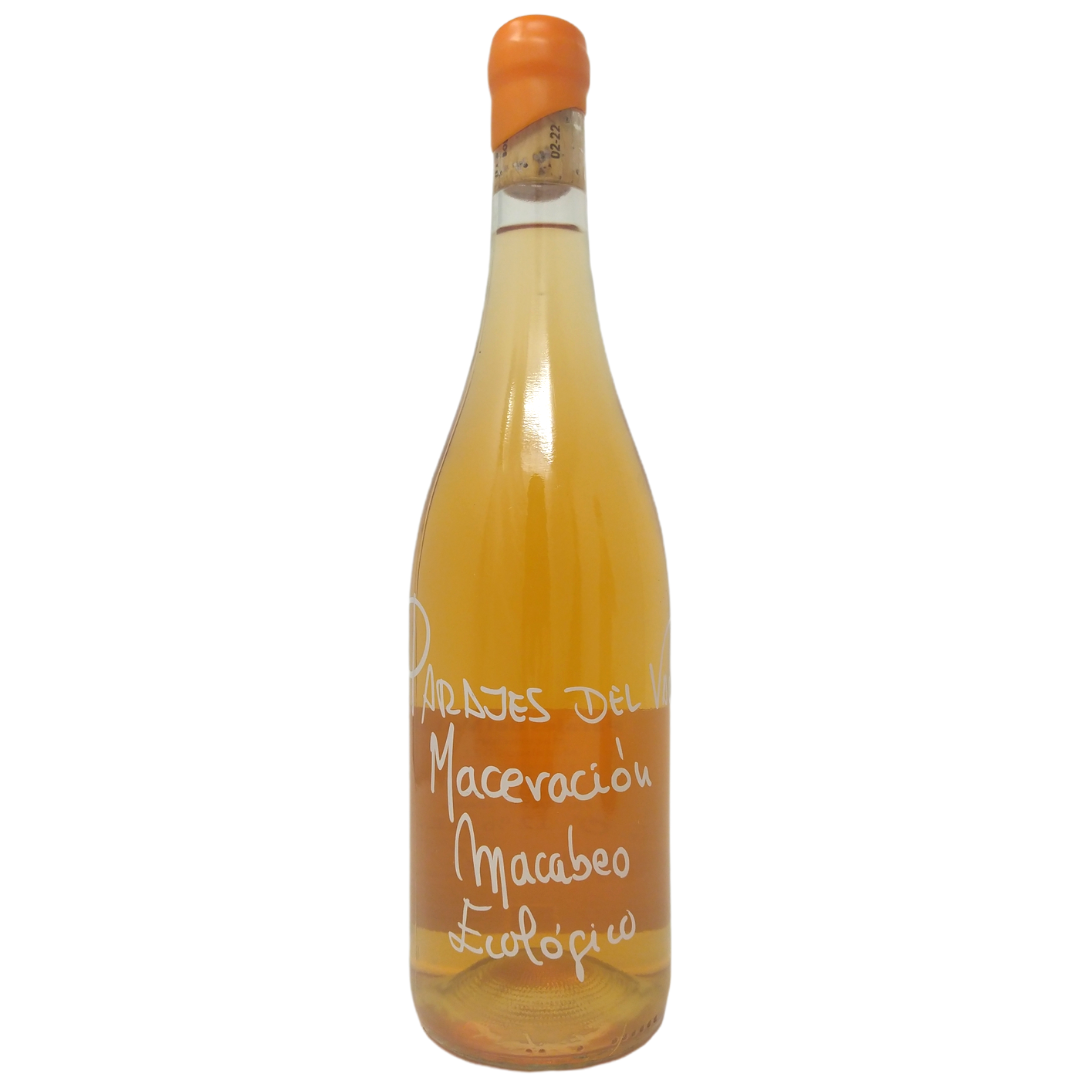 Parajes del Valle, Macabeo Maceracion
DESCRIPTION
Fruity, funky and fun.
Grapes: Macabeo
Place: Manchuela, Spain
ABV:  12.0%
Colour: Orange
Vintage: 2021
PRODUCER PROFILE
Parajes del Valle is a bright, new, exciting winery, established as recently as 2018. From Day One their wines have been in the young but experienced hands of Maria Jover, a 28 year old winemaker who counts Vegas Sicilia as a previous employer. Her modern views to winemaking are transforming the wines of the area. The certified organic Monastrell grapes all come from old vines (15-40 years) split across four plots (Fountain of the Partridges, La Cañada de Albatana and the Termino de Arriba in the north of Jumilla). They are maintained by the age-old "Terraje" system, meaning that the vineyards are rented out to the farmers, who give back 7% of the production in turn for taking good care of the vines. 
Parajes del Valle, Macabeo Maceracion