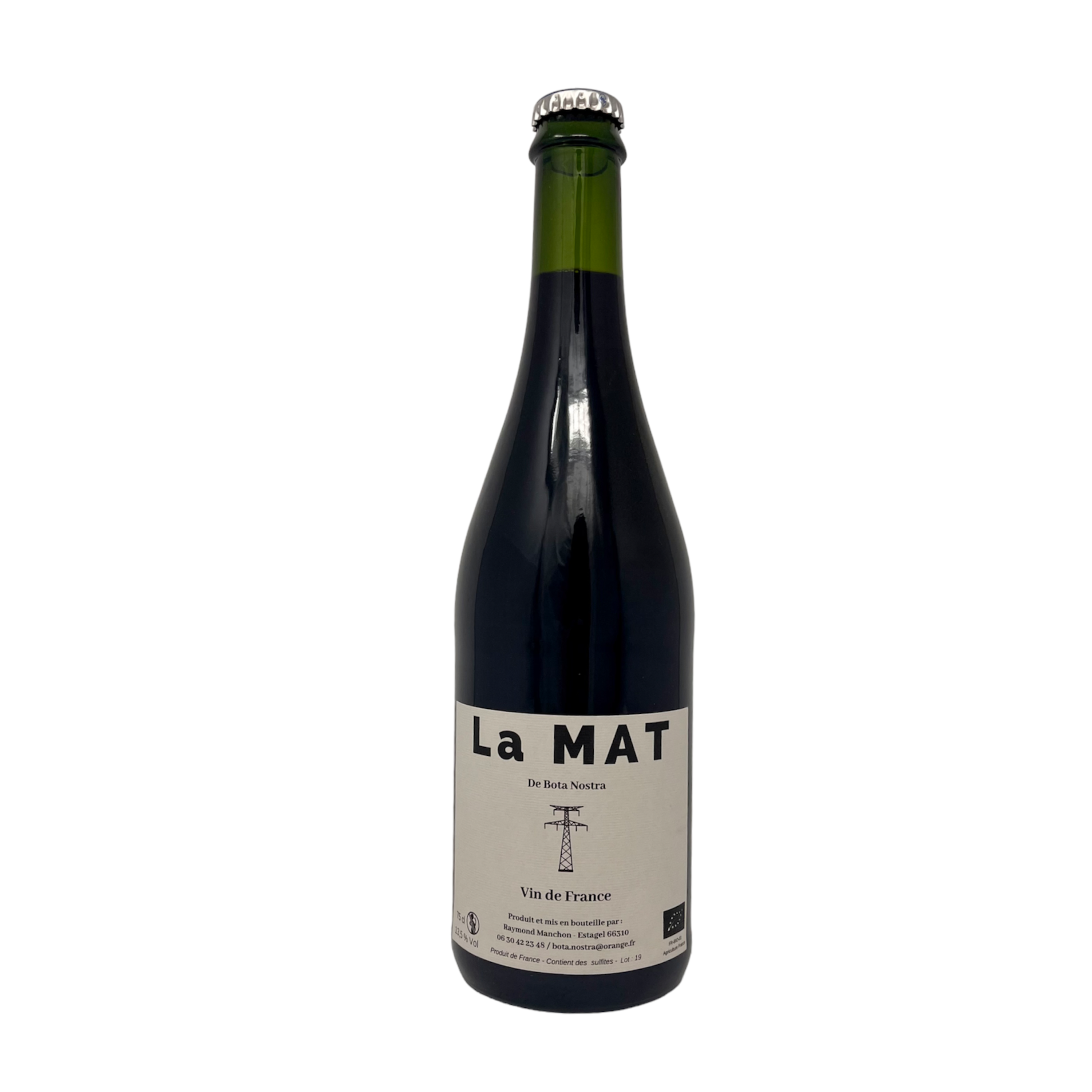 DESCRIPTION
One of our more medium bodied reds, super soft tannin, cherry red fruit wrapped around dried herbs.
Grapes: Carignan 
Place: Roussillon, France
ABV: 13.5%
Colour: Red
Vintage: 2019
PRODUCER PROFILE
French Catalan Raymond Manchon's family have been making wine in the Agly Valley for six generations. Though winemaking runs deep in this family, Raymond's predecessors have always vinified either as a secondary source of income or in conjunction with another trade (mining, cobbling or general agriculture). This was also true of Raymond up to the late 80s when he ran a rock 'n' roll bar, however in 1991 he decided to live solely off viticulture, having bought 5 hectares of vines from his brother and sister as well as planting and buying several hectares more. Raymond's winemaking formula is very simple. With a total of 18 hectares, he sells the lion's share of his grapes to
the local organic co-operative. His very oldest plots, with ancient vines (between 80 and 110 years
old), plots that have become economically 'unviable', he keeps for his own production. Raymond
chuckles at this, how these are the best grapes from his entire estate, yet the co-op only pay by the
kilo so these very low-yielding vines are the ones Raymond selects for his miniscule production of
roughly 2,000 bottles annually, all vinified in a DIY-insulated corner of his home garage in Estagel.
This region is somewhat the wild west of France. Gnarled vines (Raymond focusses on indigenous
drought loving Carignan and Grenache Blanc) are testimony to many hot summers, and con-
centration may be the word that best describes Raymond's wines. Some of his plots are on clay-
limestone, others on gneiss. His wines are aged either in old oak barrels or small stainless steel
tank. Raymond's wines are a testament to the incredible quality of the grapes when they enter the
cellar - wines are always wild fermented, never fined or filtered and Raymond rarely, if ever uses
any sulphur. In his words the wines don't require it. These are wines that though intense and con-
centrated, retain a distinct balance, screaming of the Roussillon in all its wildness, with its harsh
climate, balanced by its Mediterranean and Pyrenean influences.