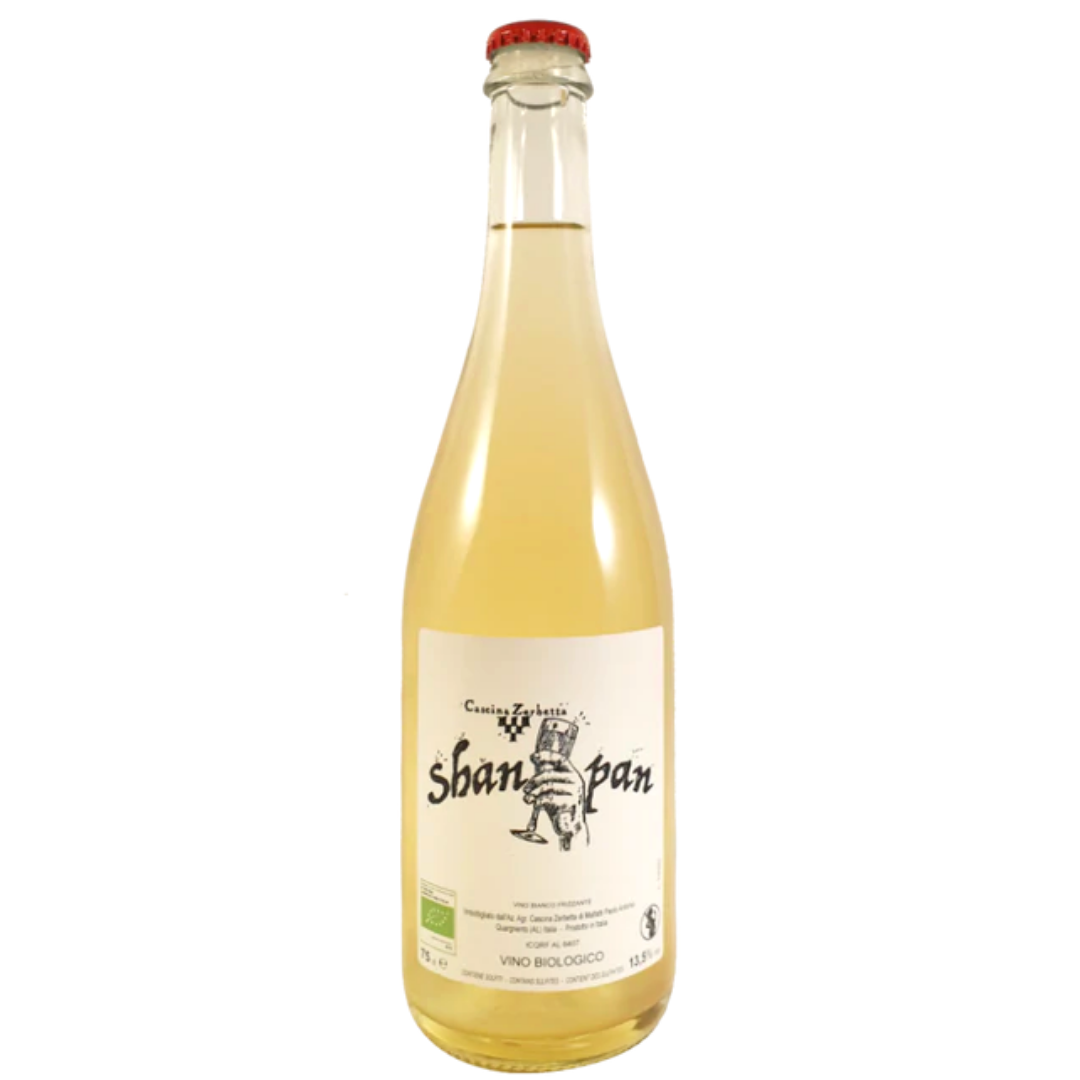 Cascina Zerbetta, Shan Pan
DESCRIPTION
Savvy B that's made into a naturall sparkler, it's refreshing, light, saline and lively mouthfeel, with aromas of tangerine, grapefruit and elderflower.
Grapes: Sauvignon Blanc
Place: Piedmont, Italy
Colour: White Sparkling
ABV: 13.5%
Vintage: 2021
PRODUCER PROFILE
Made by Paolo Malfatti, a Piemonte native who planted his vines on previously unused land in Monferrato in the late 90's. In this picturesque corner of Italy's Northwest, vines grow alongside organic hazelnuts and wild plants.
Cascina Zerbetta, Shan Pan