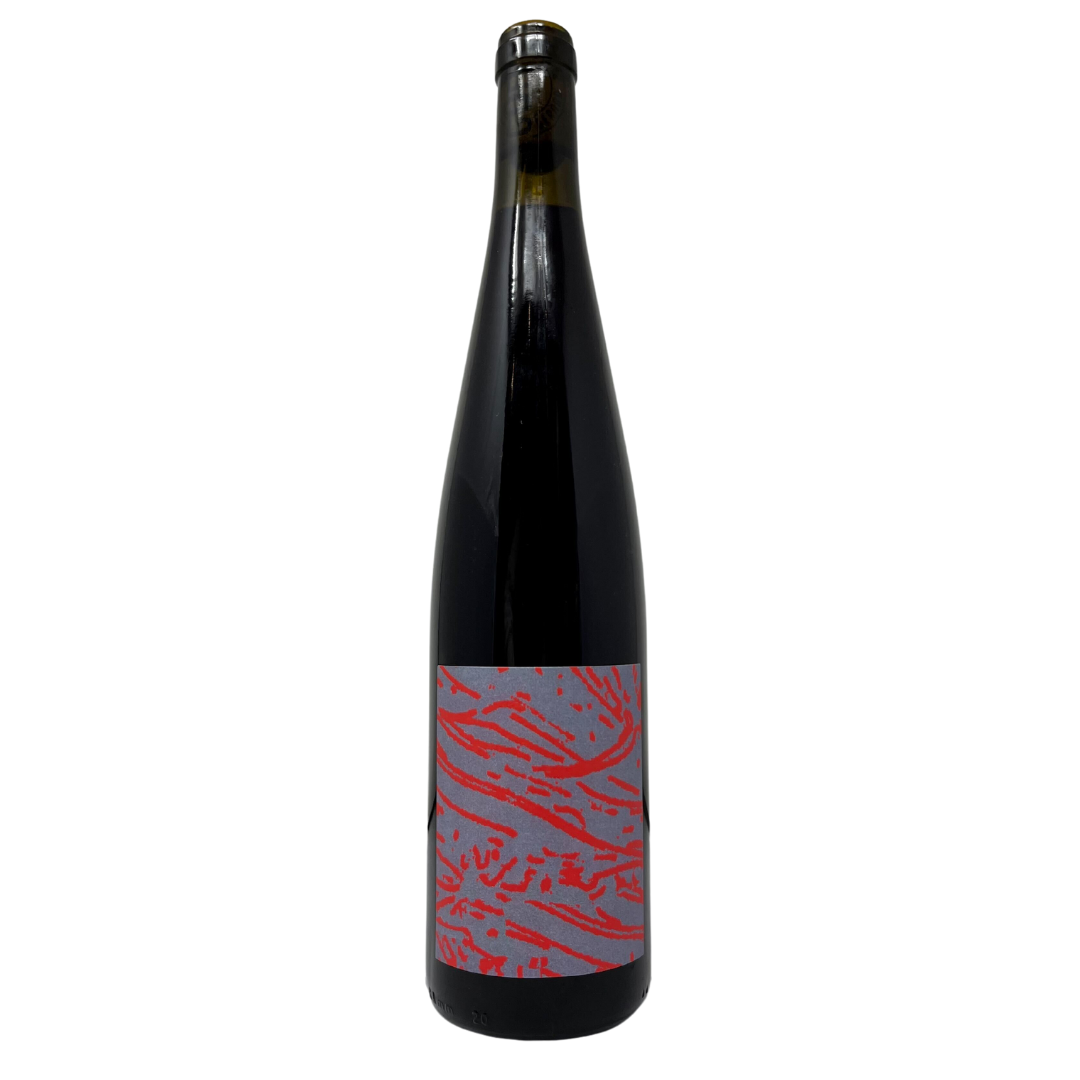 Domaine Goepp, Farouche Pinot Noir 2022
DESCRIPTION
Lovely dark fruit and virtually no tannins, just delicious pinot in the Alsace style.
Grapes: Pinot Noir
Place:  Alsace, France
ABV: 13.5%
Colour: Red
Vintage: 2022
PRODUCER PROFILE
As has become a familiar story in the region the Goepp estate has roots in the region for over 70 years, when Jacques and Andres Goepp ran the estate. Through the years it has stayed in the family, until in 2019 it was taken on by brothers Clément and Sylvain, from their father Gerard. Sylvain has long studied and worked in wine, spending time working with Patrick Bouju in the Auvergne and Clément came back to wine after working in landscaping.

The 11 hectares of vines are spread over 3 communes at the foot of Mont Sainte-Odile,
Barr, Bernardswiller and of course, Heiligenstein. All the grape varieties of Alsace
are represented including the rare Savagnin rose, the Klevener of Heiligenstein.

Their first move to officially convert the estate to organics, going further than their predecessors who nevertheless did not us chemicals in the vineyard leaving grass in the vines to prevent soil erosion and had always harvested by hand. The second move was to follow their love of natural wines of the region and beyond and work completely without additives. They were helped by the support of winemakers like Bouju, Kumpf Et Meyer and Pierre Andrey in Lorraine who bought grapes and in some cases finished wines from the brothers, guaranteeing significant sales.

In their own wines there is remarkable precision in what they are doing already, with the wines often stable open for a couple of days even as they eschew additions. They have tension and focus and speak of winemakers committed and decisive in their actions. Another very exciting addition to the pantheon of new winemakers in what is one of the most vibrant wine regions of France at the moment.
Domaine Goepp, Farouche Pinot Noir 2022